A Brilliant Future for Diamonds | Q&A with Michael Hill
Are diamonds still a girl's best friend? It's possible, but not the diamonds you may imagine. We sat down with Vanessa Brennan, Chief Brand & Customer Officer at Michael Hill to discuss lab-grown diamonds and the transformation of the jewellery industry.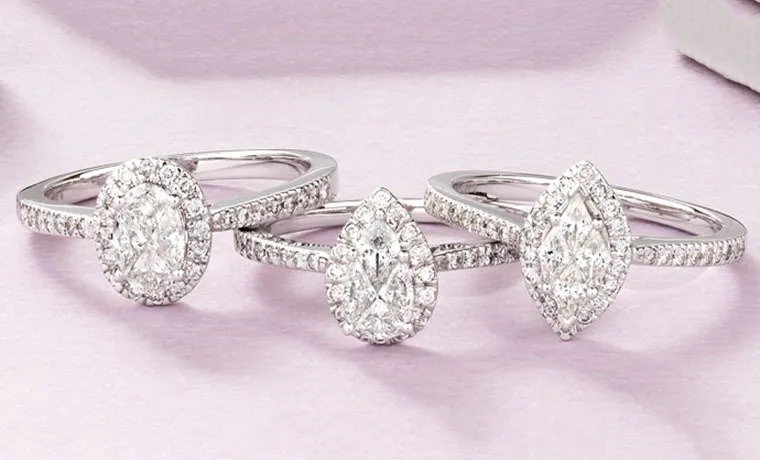 A report from RobbReport shows that lab-grown diamonds have increased in popularity from one percent of the $14 billion rough diamond market in 2016 to an estimated two to three percent in 2019.
In recent years, jewellers such as Tiffany & Co ave struggled to capture the attention of the NextGen shopper, but others have understood how to seize their focus. Michael Hill, which opened in 1979, has over 300 stores open across Australia, New Zealand, the US and Canada.
The retail industry has changed dramatically over the last five years. In Australia, the online retail sector turned over $17 billion in 2019. This is compared to 2018, where online retail spend was $15.9 billion.
What are some of the most significant changes you've seen in the online retail industry?
"The biggest change I've noticed is online developments in the industry, which have transformed the customer jewellery journey completely, with the consumer having more access than ever to the education they need to buy online, in the convenience of their own home or on the go with their smartphone device," Brennan tells Power Retail. "This flexibility to go on their own journey, allows consumers to research, find the piece/s they are interested in, and either buy online (if it's in a price range they're comfortable with) or to go instore, try it on and make their purchase there."
"With women in control of their financial status more than ever, we have also seen the rise of the online self-purchasing female. Fine jewellery is no longer limited to 'that special moment', empowering women to self-purchase jewellery any time of year."
There have been numerous articles about Millennials and the Next Gen shopper and their impact on the jewellery (particularly diamond) industry. What are some steps that Michael Hill is making to retain the attention of this online shopper?
"A key focus for this audience is on transparency in supply chain and sustainability.," she explains. "It is a topic of key interest to Millennials and NextGen shoppers. Michael Hill has been a member of the Responsible Jewellery Council (RJC) since November 2016 and a certified member since February 2019. We recognise that sustainability is of high importance and an ongoing journey and we are committed to continual improvement to do our part."
"Millennials and NextGen shoppers want instant access to information, new products and instant gratification, so we tap into this. What hasn't changed is that jewellery is still seen as an in-disposable product for this generation, so we try to express the importance of diamonds and give them the tools they need to make informed purchases online."
While a plethora of consumers cannot afford to buy a diamond ring, many are turning to synthetic diamonds as an alternative to the jewel. How do you think this will impact the diamond industry? 
"Going on the experience in the US with Laboratory-Grown Diamonds and recent research reports in that space, many commentators concur with predictions of a 15-20 percent growth rate – naturally, that gives us reason to be optimistic," Brennan says. 
Buying jewellery is a very personal thing. How does Michael Hill make the personal journey of buying jewellery easier when buying online? 
"We understand that every consumer journey is different," she tells Power Retail. "They might be self-purchasing, buying for someone else for a multitude of reasons or for special moments. For every journey, we want our online presence to help and inform so they can make an educated choice that works for them."
If you were to look into a crystal ball, where do you hope to see Michael Hill in five years? 
"We want to be leading the category as the loved jewellery destination. Across all channels. In part, this means being seen as a contemporary jewellery retailer. We want to continue to improve the online journey for customers with a seamless website and app service experience that ensures we are accessible whenever and wherever they want," Brennan says. 
As we enter a new decade, it's safe to say many things will change with e-commerce. What do you think will be the most significant trends that online retail is set to expect? 
"For online retail, it is the need to be super-relevant and heavily customised to the buying preferences and behaviour of customers. It can't be a one-size-fits-all approach. In much the same vein, personalisation is emerging as the leading big trend for online retailing, and it represents some exciting opportunities for us."
Is there anything exciting coming our way from Michael Hill? If so, what can we expect?
"Laboratory-Grown Diamonds represent an interesting potential growth venture for us," Brennan explains. "We have already expanded the trial from 11 to 21 stores and plan to roll-out our trial further across all markets in the near future. We are looking forward to continuing growth in our online loyalty program 'Brilliance'. In a few short months after a soft launch, we saw huge uptick with 50,000 new customers joining the program. We look forward to expanding the program in the next few months."
So, where will e-commerce continue to grow? "E-commerce and digital marketing continues to be a rapidly evolving area of professional expertise that offers many and varied opportunities for those who seek a career path in it," Brennan tells Power Retail. "At Michael Hill, we have an evolving team who are responding to the changing environment in a highly adaptive way, and we believe this will deliver more value for our customers in the future."
Like this story? Sign-up for the free Pulse Weekly Newsletter for more essential online retail content.