Greener on the Other Side | Q&A with Flora & Fauna CEO, Julie Mathers
Known for its sustainable consumption and ethical practices, Flora & Fauna pride itself on the steps it takes to make the industry greener, with every click. We sat down with the CEO and Founder of Flora & Fauna, to discuss the ups and downs of running a business, the power of staying positive and how she almost launched a juice business.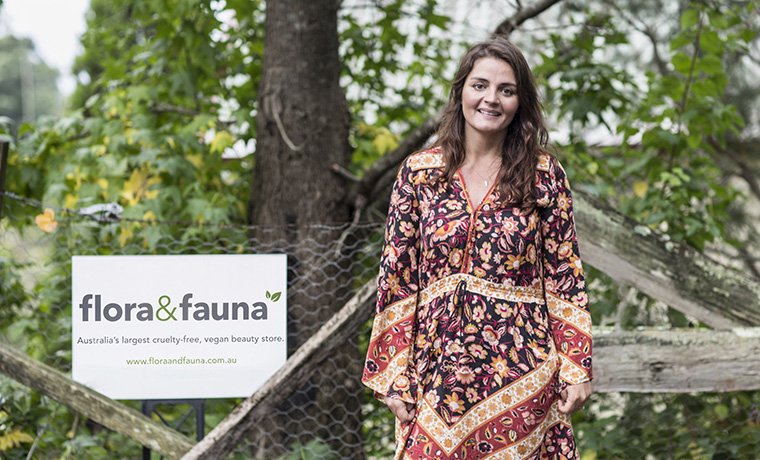 Ethical CEO, Julie Mathers, accepted the award as Top Sustainable Retailer at the 2021 All Star Bash, one that was much deserved. The day earlier, Flora & Fauna received its B Corp Certification of 91, up from 87 points in 2017 – this could possibly be the highest number in Australian retail.
After launching Flora & Fauna in 2014, Julie Mathers has worked tirelessly to pair her passion for sustainable practices with retail. So, how has she gone from strength to strength in the few years since launching the business?
Let's start at the beginning. What was the driving reason that inspired you to launch Flora & Fauna? 
There were a few things that all aligned at the same time. I had worked in retail for a long time, and I really wanted to create a better business, and I had a very big itch I wanted to scratch when it came to creating my own business. Link that with my passion for our planet and animal welfare, and Flora & Fauna was born. I make that sound very simple, but it really wasn't; I almost launched a juice business (thank goodness I didn't) – I was dreadful at making juice!
Many people that enter the retail industry think they can make a profit as soon as the launch. How long was it before you started seeing a return on investment for Flora & Fauna? 
You can turn a profit very quickly if you don't want to grow! For the first few years, we didn't pay ourselves salaries and invested all profit back into the business for growth. We're still in that mindset – I'd rather any profit go back into the business.
What does your average workday look like?  
Every day is really different. We have two baby boys who are amazing sleepers, so I get up at a pretty reasonable time of 7/730ish. I then go on a run before work, and my workday could be at home, the office or somewhere else. I work on anything from the P&L to marketing, talking to product suppliers and working with the team. I am very, very hands-on and, probably annoyingly, sign off every bit of comms.
That is the piece I am very close to because that is our brand, purpose and values and is at the heart of our business. I'm constantly coming up with new ideas and working those through, and I am also a night owl, so I might not go to bed until 2 or 3 AM. I don't have balance, but I have flexibility in my day, so Tom and I take our babies swimming on a Thursday, and that's our time with them. 
When you're not working, what do you enjoy doing in your spare time? 
I love running and getting out into nature. I also love skiing and diving, although I haven't been for a while due to COVID and kids!
Creativity isn't something that comes easily to everyone. How do you tap into your creative side, and what helps you come up with new ideas for Flora & Fauna? 
I am a very creative individual, and that is something that has really come into its own since not being in corporate life – the blinkers are off! I find talking to people, listening to our customers, listening to Podcasts, and reading are the ways to get me thinking and coming up with leftfield ideas. I also brainstorm with Tom, and that has resulted in a few interesting ideas over the years. 
There are always going to be days that are better than others. How did you keep yourself motivated in times when you felt like giving up? 
I am a naturally positive person which helps, and if I am having a terrible day, I focus and don't wallow in the negative but focus on achieving goals (however small they are), so I feel like I'm heading in the right direction. A long bushwalk to clear my head also helps!
Like this story? Click here to find out more about Power Retail E-Commerce Intelligence or here to sign-up for the free weekly Pulse Newsletter for more essential online retail content.