Temple & Webster's H1 FY20 Results Show Strong Growth
Temple & Webster has released its ASX trading update for H1 FY20. We had a chat with CEO, Mark Coulter to discuss the results, the future and reaching the NextGen shopper.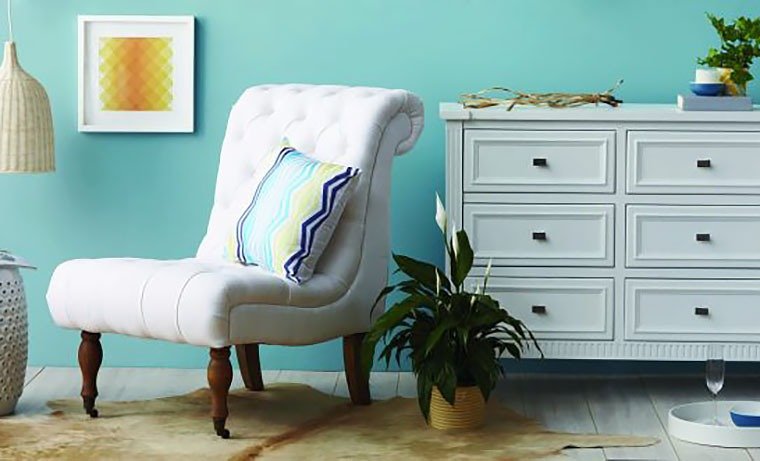 Temple & Webster is the online market leader for furniture and homewares, with H1 FY20 revenue of $74.1 million. This is a YoY growth of 50 percent. In a tumultuous yet recovering housing market, Temple & Webster has experienced an active customer growth of 45 percent.
"Our core furniture and homewares category is a $13,9 billion-dollar market, with only four to five percent migrated online," the company said in a statement.
The online retailer is experiencing an all-time high, with 14 million page impressions in November. "It's a combination of years of hard work," Mark Coulter, CEO of Temple & Webster, tells Power Retail.
According to the report, Temple & Webster's active customers have risen 45 percent YoY, and its trade and commercial (B2B) division grew 75 percent YoY.
As a result of these findings, Temple & Webster is launching the Beta version of its first mobile app. This app, which is currently being tested by 'real customers' provides 'content-rich homepage, with integrated shoppable editorial. "The primary benefit of shopping apps is that they're faster and nicer, and provide a better experience," Coulter explains. "The high-resolution images, it's cached ahead of time, so it's a much faster experience. The whole point of an e-commerce site is to get you to the product as quickly as possible, whereas an app, we can make it much more editorial-based."
Although Temple & Webster has no immediate plans to incorporate Augmented Reality within its app, Coulter mentioned the possibilities of introducing the features later on. "Down the track, once we've got the first app out, we'll be launching functionality that takes more advantage of the native capabilities of phones," Coulter says. "Things like visual search or Augmented Reality. But for now, we just want to get the app out, which just does the job and provides a nice shopping experience."
"We're not saying it will be a game-changer, we're going to prove it's a game-changer," Coulter says.
In the short term, Temple & Webster aims to continue its high growth and win the market. As such, it's net big customer demographic will be the Millennial, Coulter predicts.
Furthermore, in the short term, Temple & Webster will focus on growing contribution dollars versus contribution margin percent. The company will use price, promotion and marketing to deliver its high growth.
"The thing is, don't speak to a Millennial like a Millennial," Coulter says. "The basics of shopping, which is to have a strong proposition that appeals to the shopper, and to stick by it. Our proposition is all around 'making homes beautiful at a more affordable price'. We have beautiful content and sharp pricing, and I think that will really appeal to the Millennial. Like, that will appeal to someone who's older."
In the long term, Temple & Webster aims to leverage scale and grow profit. "Temple & Webster is committed to a high growth strategy to take advantage of the structural shift towards online, however, we do remain watchful of the competitive and macroeconomic environment," the company explains.
These plans, both long and short term, will include increasing brand awareness from a current 31 percent to 80+ percent through its digital and non-digital channels. This includes ramping up PPC, and social spend – "Our strategy of not taking too many risks is the right one," Coulter says.
Like this story? Sign-up for the free Pulse Weekly Newsletter for more essential online retail content.