The Big Picture | Q&A with Julie Mathers, CEO of Flora & Fauna
Flora & Fauna is changing the way retailers embrace ethical e-commerce. We sat down with CEO, Julie Mathers, to discuss her journey and the future of eco-friendly e-commerce.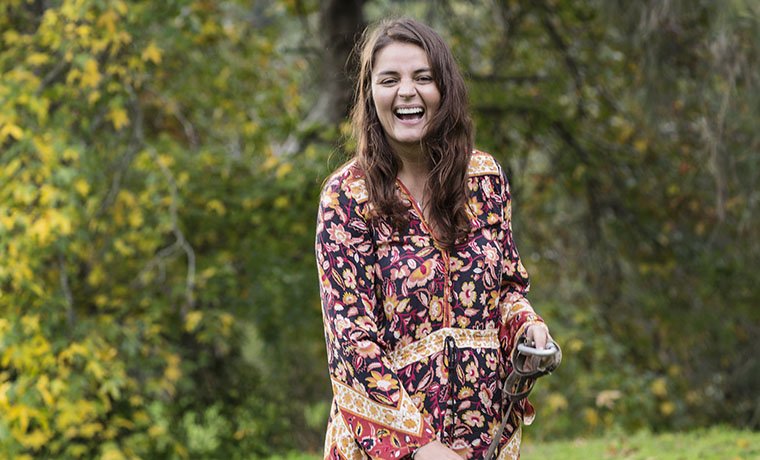 In 2014, Julie Mathers founded Flora & Fauna. With the premise of becoming ethical, cruelty-free and conscious in every aspect of the business, Flora & Fauna has made its way to winning the Power Retail Sustainable Retailer Award, and Punching Above their Weight Award at the 2020 All Star Bash.
What inspired the beginning of Flora & Fauna? Were there any particular events that sparked the idea?
I've worked in retail for a long time and I always wanted to run a purpose-driven business making a difference – I very much feel it is my responsibility to drive change. I'd spent a long time trying to influence other businesses which is tough when you want to drive a lot of change and purpose isn't central to their ethics and core. Combining this desire with my love of animals and the planet led to Flora & Fauna. That and the lack of transparency in the beauty industry – I wanted to change that.
Has your vision remained the same since you started Flora & Fauna?
My vision has always been to drive change both for consumers and in the industry. If anything, over time my vision has become clearer and more defined and more ambitious. As you work in, and on, a business and really define your purpose and values your ability to deliver on that becomes a lot greater, and more exciting too!
You've had a bit of experience in the retail landscape. What is one of the most valuable lessons you've learned throughout your journey?
You can't stand still. Retail is, for me, the most exciting industry to work in, It's tangible and you see results quickly – I absolutely love it. But you cannot stand still, you can't wait for customers to come to you and you absolutely must innovate. I worked in private equity through the GFC in 2008/ 2009 and have seen the number of retailers that fell over because they sat back. The same is happening in Australia now so you have to keep moving and also be all over your cash flow in tricky times.
What was one of the biggest challenges you've faced throughout your e-commerce journey, and what have you learned?
It's absolutely getting retailers to take online and digital seriously. I have worked for, and around, bricks and mortar retailers who thought online was a fad and really didn't understand the importance of online as part of the customer journey. Online was viewed as a poor cousin and in many cases cannibalising sales which is ludicrous.  I've learnt to keep pushing and moving forward. When you're skiing through trees you have to look at the white stuff in between them, if you look at the trees you'll hit a tree, if you keep focused on the snow you'll get through fine. Focus on the positives and the opportunities, not the negatives.
In 2016, Flora & Fauna went to plastic-free packaging. Was this a challenge for the company, and what were some of the immediate benefits with the change?
It wasn't a challenge at all. It was the absolute right thing to do, and because we made that decision driven by values it was very easy. I was initially concerned about our boxes getting wet or damaged but that hasn't been an issue at all. We manage our own warehouse and customer experience so if we want to make changes we can implement them quickly. Customer feedback was exceptional and we followed it up a year or so later with a minimal packaging initiative. Not only do our customers love it but we have saved well over 20 tonnes of plastic heading to landfill.
Online retail is currently going through a seismic shift. What do you expect to see within the e-commerce space in the next 12 months?
I sadly expect that we will see a few more casualties. Retail has had a really tough year with the devastating bushfires, recessionary spending and now the Coronavirus. People aren't spending money and a lot of stock is stuck in China. It will be a very tough year where I believe retailers will focus on performance, costs and performance-based innovation. Everything will have to deliver and perform as retailers focus on the bottom line. One of the easiest cost lines to flex is marketing so I expect retailers to tighten their belts and demand more in terms of performance here.
Looking back to when you started Flora & Fauna, do you think retailers are becoming more sustainable? Why / why not?
We're definitely seeing a shift and I see great initiatives happening around packaging particularly and in smaller, more nimble, retailers. We do need to see a lot more in larger retailers and we need to see sustainability being discussed seriously at board meetings and being part of a retailer's core DNA. Customers are savvy and they can spot greenwashing a mile off!
It's imperative that retailers make a conscious effort to reduce the amount of waste and toxins they produce. What is a small, yet effective way that retailers can make a difference?
Three things…..
Stop using plastic in parcels. We use too much plastic in parcels and also plastic satchels. The majority of plastic doesn't get recycled and it goes to landfill. There are great alternatives such as boxes, compostable satchels, and compostable packing peanuts.

Your internal waste management – have recycling bins and TerraCycle boxes so office waste truly gets recycled, and the team think about what they're producing.

Change to LED lights – they save you money and reduce your carbon footprint.
Like this story? Sign-up for the free Pulse Weekly Newsletter for more essential online retail content.