The Power of Effective SEO | Q&A with TopRankings
PPC, AdWords, Facebook Ads, the list goes on. Spending thousands on digital marketing is an essential step in creating a strong brand identity.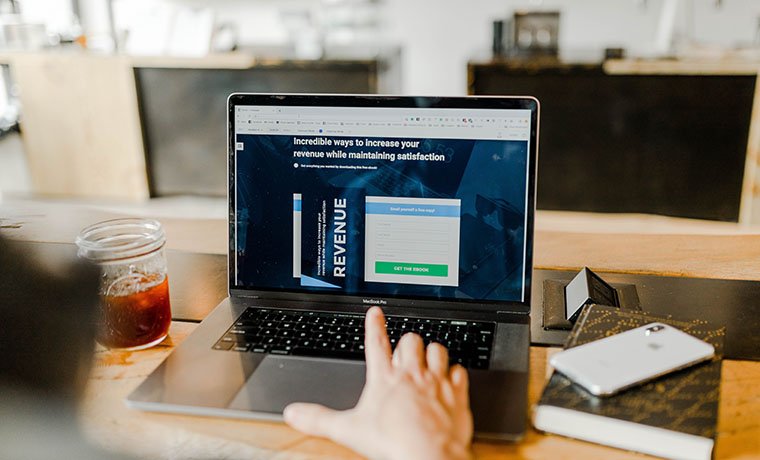 However, SEO is one of the most important strategies that sometimes gets overlooked. We sat down with Noam Judah, Director of SEO Agency TopRankings and Web Design Agency Digital Rescue, to understand the fundamentals of SEO and how it affects digital retail.
In the last five years, the concept of SEO has transformed significantly. If Noam Judah were to pick the three major changes of SEO, they would be "Site speed, mobile-friendly score and voice search," he tells Power Retail. 
Is SEO a Retailer's Silver Bullet?
According to a 2019 study from Forrester, 48 percent of Australian consumers are most likely to avoid seeing ads on a banner or pop-up. Furthermore, 43 percent are likely to avoid clicking on a Google Ad. Achieving cut-through isn't nearly as easy as it was five years ago, so how can retailers accomplish it?
"A combined approach of SEO and Adwords is still proving a core online marketing channel," Judah explains. "Social Media Management can be highly successful providing you're engaging a Social Media Agency that are ROI focused – not measuring their success solely on likes, shares & followers."
SEO may seem simple, but there are hidden steps that retailers often leave behind. There are some of the most overlooked SEO strategies that often get overlooked, but are essential for an online retailer to succeed. Two of these are 'site speed' and 'on page content strategy', Judah tells Power Retail.
Of course, achieving success with SEO takes time, as do all things. While other digital marketing strategies, such as Google AdWords can prove faster results, there are other benefits for retailers who stick it out with organic growth. "SEO has always been a long term strategy by contrast to Google Adwords," Judah says. "The majority of businesses experience greater traffic from the SEO Channel than any other channel. Organic ranking conveys credibility to one's brand as being the leader in their industry."
So, should retailers stick it out and wait for results? "Yes stick it out but ensure progress can be measured along the way via Google Analytics and measured conversions of new sales, new enquiries – leads," says Judah. 
Attaining Faster Results – Is It Possible?
In this world of e-commerce, it may feel like the world won't slow down so retailers can catch up. So, when it comes to SEO, sometimes the thought of waiting for results can seem undesirable. Are there ways to speed up the process, or will this hinder the overall outcome of the strategy? 
"A Google Adwords Campaign is the fastest channel to increase leads and sales ASAP," Judah explains. "Be sure to only engage an agency that provides 100 percent transparency to your Google Ads Campaign dashboard and are reporting the right metrics each month and can demonstrate a month on month improvement to your campaign's key metrics including cost per lead, cost per acquisition and overall quality leads each month. Consider Conversion Rate Optimisation with a reputable CRO Agency, as the natural progressive next step of investment in Digital."
In 2019, e-commerce sales grew 20.7 percent worldwide, with APAC leading the way with 25 percent growth. As online retail remains ever developing, there are a few changes to expect within SEO. Judah gives us the scoop on the changes to expect. "The threat of larger players dominating both the SEO Landscape and Adwords Landscape," he says. 
A Lack of SEO = Danger?
SEO is a skill that isn't mastered overnight. With research, great use of keywords and practical techniques, retailers can sustain strong growth. SEO, just like other marketing strategies, become more sophisticated and advanced every year. If a retailer aims to update its digital marketing strategy, it should also update its SEO. So, what may happen to a retailer if they fail to update their SEO strategy? Judah gave us a strong answer with only three words: "Lose market share."
Some finishing statements from Judah, "When considering an SEO Agency – consider clients they've worked with – but above all else cross-check on their own SEO rankings for phrases like 'SEO Agency' ahead of shortlisting who to engage."
Like this story? Sign-up for the free Pulse Weekly Newsletter for more essential online retail content.