What Can Retailers Expect from Click Frenzy?
It's beginning to look like Christmas, which only means one thing: sales events. In the unprecedented but welcomed increase in online shopping, the popularity of sales events in the lead up to Christmas are expected to reach new levels.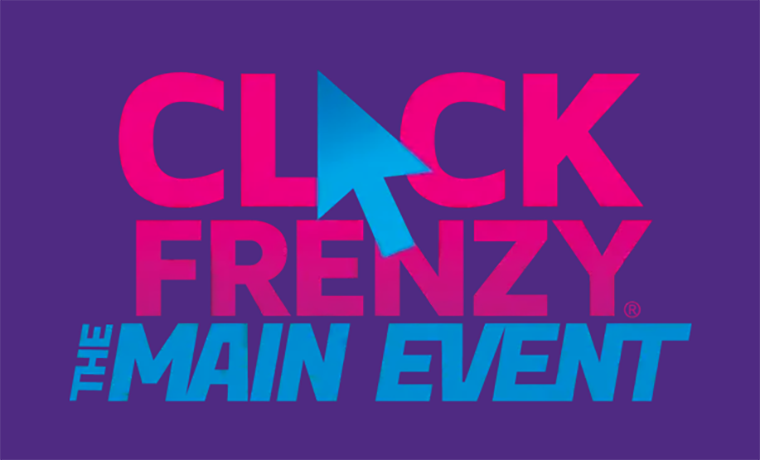 Click Frenzy, The Sale That Stops a Nation, will run for 53 hours this year, with more than 800 iconic brands taking part.
"We're super excited about Click Frenzy's Main Event on November 10. The calibre of retailers, brands and deals across every category is mind-blowing! This is the ultimate showcase of the best of Australian digital retail, and shoppers are going to be blown away with the range as well as the hugely exciting promotions we have in store," said Grant Arnott, the Managing Director of Click Frenzy.
"Six months ago, we saw Click Frenzy's Mayhem event set all kinds of records in the middle of the pandemic, which resulted in 120 percent traffic growth and over two million shoppers diving in. And Mayhem is the little brother – the Main Event will be humongous."
According to a recent Power Retail Trajectory report, 38 percent of shoppers are more comfortable shopping online in 2020 than they were last year. Furthermore, a whopping 88 percent of shoppers are more comfortable or as comfortable shopping online in 2020.
"Conditions are perfect for a true netbuster, with those federal tax cuts about to kick in, more Aussies returning to work, particularly in Victoria, and the e-commerce wave rolling on. Online shoppers are also being warned to shop early to avoid the expected delivery crush in December, with 78 percent of shoppers choosing to start their shopping earlier this year," Arnott explained.
It has been a brutal year for Australians, so Click Frenzy is extending its 'Let's Regrow' campaign into November. This offers struggling retailers $1,000 worth of advertising during the sales event, to accelerate their brand in front of millions of shoppers.
Some of the key brands taking part in this showstopping event include L'Oréal, Catch, Kogan, MyDeal and Red Balloon. Other retailers include Myer, Coles, Telstra, Priceline, Target, Just Group, The Good Guys, Shaver Shop, Big W, Barbecues Galore, House, Forty Winks, Spotlight, Anaconda, Michael Hill, Amart.
Plus, in a world first, Volkswagen and Subaru are offering exclusive Click Frenzy deals for buying new and demonstrator vehicles online.
This year, Click Frenzy has partnered with the National Breast Cancer Foundation as its charity partner. Participating retailers who are making donations to NBCF will feature on a special partner page, so those consumers who want to support NBCF can shop with those brands.
Click Frenzy is partnering with industry leaders including Volkswagen, Couriers Please, Telstra and Humm.
"Humm allows you to spend up to $10,000 online now and pay later, always interest-free. It's perfect for making purchases big and small more affordable, and because it's quick and easy to apply, you'll never have to miss a Click Frenzy deal," said Rebecca James, the CEO of Humm.
In the lead up to Christmas, Australian consumers have shown increased worries about online sales and delivery delays.
According to the Trajectory report, 59 percent of Australian shoppers are experiencing delivery delays. Moreover, a staggering 78 percent of shoppers are planning to shop earlier this year to avoid being impacted by delivery delays prior to Christmas.
"We're already seeing parcel volumes up over 80 percent YoY, and we expect Click Frenzy to drive that to another level this November," said Paul Roper, the Chief Commercial Officer at Couriers Please.
Click Frenzy begins at 7:00 PM AEST tonight and will run for 53 hours until midnight Thursday 12th November. You can find out more about The Main Event here.
Disclaimer: Click Frenzy is owned by Global Marketplace Pty Ltd, the parent company of Power Retail.
Like this story? Click here to find out more about Power Retail E-Commerce Intelligence or here to sign-up for the free weekly Pulse Newsletter for more essential online retail content.