In 2020, Avoid Being a Lazy Retailer
Looking at the current e-commerce landscape, there are a few stories that constantly hang around. Retail Apocalypse, The Death of Retail, Say Goodbye to Traditional Retail … yawn.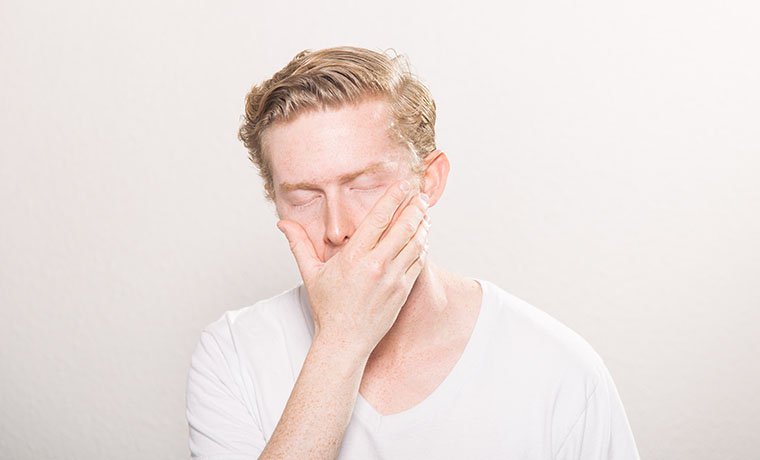 Buried in the depth of these eye-catching, but ultimately similar stories is an underlying truth. These retailers didn't collapse because the retail landscape is on its last legs, these retailers are collapsing because they're mundane; they're boring.
Taking a quick look at the Power Retail Top 100 ranking, and there isn't a single retailer who hasn't achieved some sort of innovation or an exciting change in its strategy. Adore Beauty cut out 235kg a week of waste with a small change; JB Hi-Fi constantly defies the retail recession rhetoric with its strong online offering. There are plenty of retailers that are challenging the status quo of online retail. But those who aren't are simply fading into the background.
It's obvious that these aren't SMEs, but they aren't tech tycoons either. The secrets behind these successful and flourishing online retailers aren't always just throwing money at the marketing department and hoping for the best. Some of the most innovative retailers aren't the biggest in the game. Flora & Fauna, who recently won the Punching Above their Weight award at the 2020 All Star Bash competes against some of the biggest retailers in Australia and has under 50 employees under its belt.
It's not about the size of your competitors, it's about how the competitors are employing its strategies. Take a look at Jeanswest – the retailer may have been an iconic name throughout the history of Australian retail, but that isn't an automatic safety net. Although Jeanswest was recently saved from collapse, that doesn't take away from the fact that it collapsed in the first place.
"The unfortunate news that Jeanswest has entered into voluntary administration is a testament to the competitive and shifting nature of the retail and e-commerce industry in Australia," said Shannon Ingrey, Vice President and General Manager, APAC at BigCommerce.
"It highlights the fact that well-known brands with long-lasting customer followings are just as answerable to the expectations of consumers as smaller pure-play online businesses."
So, how can a retailer avoid being dull, mundane and lazy? There are plenty of risks involved with these tactics. Under-innovate and you can collapse under your own weight; over-innovate and you lose sight of the basics of online retail.
How to Avoid Being a Dull Online Retailer
Understanding Online Isn't Just About  Being Online

In the new decade, it's not enough to just be online, you have to understand online. If a retailer isn't putting time and energy into the online space, there's no point in being there at all. "In 2020, it's not enough to simply have an online presence. Consumers are engaging with retailers from more touchpoints than ever before – and they expect a cohesive, personalised and seamless shopping experience at every stage of the journey," said Ingrey. So, what does this mean? Employ strategies that take online to the next level. It means offering an optimised mobile site, make your site load speed three seconds or under, offer flexible payment plans like BNPL. These aren't revolutionary, but if a retailer doesn't offer them, they're already behind the pack.

Your Store Should Be a Destination

A retailer shouldn't market itself as a 'stop along the way' – it should be a destination. The US beauty retailer, Ulta Beauty, changed its strategy from presenting itself as a makeup retailer to a beauty destination in 2017. This simple (albeit significant) change saw sales grow by 22 percent across fives years. How does a retailer change its presence from a store to a destination? Add experiences to the shopping journey – this includes interactive aspects to the website (VR, personalisation, etc.). Another step to creating a destination rather than a simple store is adding live chat, include content and videos explaining the products, and help replicate the in-store experience with a click. Examples in Australia include Mecca, which has created the instore experience with its How-To guides, THE ICONIC offers virtual 'Try-On' experiences for its footwear, etc.

Reward Loyal Customers

If there's one thing that every retailer wants, it's repeat customers. According to a report by Zendesk, the most loyal customers are Millennials. Similarly, they're also the easiest to dissuade. "A customer loyalty program is a great addition to any retail operation that not only incentivises customers to return to your business, but also provides you with great insights that you can use to your advantage," said Chris Rich, the Customer Success Lead at Square Australia. "Over three-quarters of consumers say that they are more likely to engage a business that uses a loyalty program over a business that does not. However, you have to implement the right loyalty program that is going to appeal to your customers and also work seamlessly across your multiple channels." This report found that nine out of ten Millennial shoppers say they like 'sticking to their favourite brands'. Furthermore, four out of five said they would 'go out of their way' to buy their favourite brands. In comparison, only half of shoppers aged over 55 would do the same.

"Millennials' expectations are pretty clear; they want brands to treat them as people, not just a transaction," explained Malcolm Koh, Customer Experience Strategist at Zendesk. "For brands, this means personalising your communications, ensuring they are seamless and engaging, and are available on the channels that your customers prefer. A consistent, authentic customer experience is now a key driver to your long-term success as a business."
In 2020, it's not about doing the most, it's about getting back to basics. But elevate the fundamentals so it is brought into the modern age of online shopping.
Like this story? Sign-up for the free Pulse Weekly Newsletter for more essential online retail content.