E-Commerce Shipping Trends to Expect in 2020
Shipping and logistics are one of the most challenging and transformative categories within e-commerce. From the smallest change comes the largest result, so what can we expect this year? Ben Seal from Pitney Bowes breaks it down.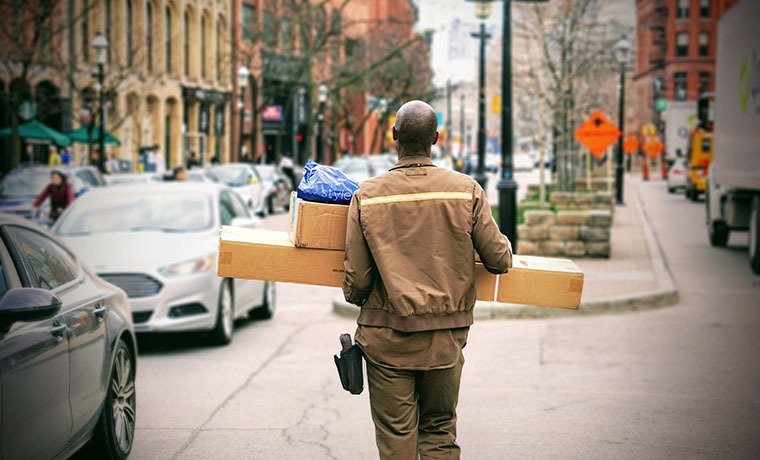 Same Day Delivery
More shoppers are expecting to receive their purchases within the same day, if not within a few hours. As this becomes the norm, we're looking forward to seeing how businesses use tools and technologies like AI to create customer experiences that exceed expectations.
Store-based retailers will be important in this process – while they've been previously looked over in delivery wars, their inventory, product knowledge and customer relationships will aid in delivering and managing seamless experiences. Online and in-store will also work better together to increase customer satisfaction. For example, supermarkets have used location data to move their online shopping collection areas to more convenient locations.
Automation
There's no doubt automation will continue to be a key trend for 2020. It will mean faster shipping and simpler issue resolution, data driven targeting, and customisation especially when tools such as chatbots are employed. Despite some reservations, we'll likely start seeing drones deliver customer orders and advanced automation solutions such as Artificial Intelligence will become more prevalent. These cognitive technologies could spark real change in optimising last-mile deliveries.
Sustainable Shipping
The evolving service delivery has several implications for retailers when it comes to environmental impact – and consumers are noticing. Competing alongside free and fast delivery is the request for deliveries that are carbon footprint conscious. 2020 will be an interesting year for businesses to balance between speed and sustainability.
Smart Shopping
While convenience may always be king, consumers are becoming ever more budget-conscious. Comparing prices will become the norm, with consumers who previously went store-only moving to look at e-commerce for better deals. With customers more scrutinous in their spending, businesses will need to prove a compelling argument not just for the goods, but the price of them too.
When it comes to getting the inside edge for customers' attention, free delivery is likely to become a major calling card for retailers looking to get ahead, while the use of AI could help tailor benefits to customers as they shop. In the recent Pitney Bowes Shopping Index study, it was revealed that regardless of slower or unsatisfactory delivery, customers would still choose free delivery over other options when shopping.
The Last Mile
Retail fulfilment has become increasingly critical in the world of online shopping – and that 'last mile' is the most important. It's not just about when your item gets delivered, but how it even gets placed on your front door that matters. Customer service will need to work with the rest of the business in a much more integrated fashion if they expect to make the last mile count.
The recent Pitney Bowes Parcel Shipping Index revealing that optimising last-mile delivery is now a key concern and motivation for innovation, especially as consumer expectations shift from 2-day delivery to 1 day and even 2 hours. Shipping is the key to a happy customer experience – and the key for retailers to succeed in today's challenging online environment.
Ben Seal is the Head of Shipping at Pitney Bowes ANZ
Like this story? Sign-up for the free Pulse Weekly Newsletter for more essential online retail content.