It's Time to Prepare for a Shift in Customer Behaviour
The current climate that the world is living in is a dangerous and scary one. Tumultuous circumstances result in uncertainty, so where does this leave customers?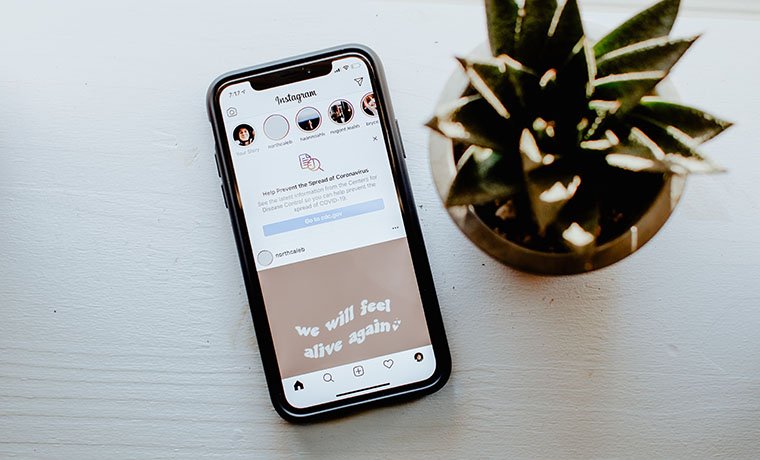 In brick-and-mortar stores, customers are stock-piling non-perishable goods, and out-of-home deliveries are on the rise. In a new study from Numerator, there have been significant spikes in shopping behaviour over the last few weeks.
For online retailers, there has been a considerable lift in e-commerce purchases. The index, which showcases U.S. data, saw an increase in sales from 114 in January to 124 at the end of February.
Within these channels, specific categories are expanding in sales – beauty is currently experiencing an increase from 95 in early January to 122 at the end of February. The largest category to see an increase in the health industry, which jumped from 124 in January to 186 at the end of February.
The Change in Customer Behaviour
As more Australian begin to stay at home during voluntary quarantine, consumer behaviour is set to change. For those who are not quarantining themselves, it's no different. The report found that shifts in consumer buying across retail channels happen as retailers accelerate with the spread of COVID-19 due to increased demand and limited inventory.
"This is an inflection point for the adoption of new consumer behaviours that will sustain beyond the outbreak period. Like SARS accelerated online buying in China, we expect COVID-19 to accelerate use of Click & Collect as well as shift even more consumers online in the U.S. and around the world," said Eric Belcher, the CEO of Numerator. "We have a very unique view of the market. While we normally restrict access to our clients, we thought it important to provide broader access to a foundational view of these important shifts through the duration of the outbreak."
By Category
The health and wellbeing industry is undoubtedly seeing an increase in sales over the past few weeks. This category "[sees] the first spike in the Numerator Shopping Behavior Index as early as week to\wo, ending January 12," the report found. "While unsurprising given that shoppers of Health stores prioritise preventive care, the spike is significant year over year and sustains. The number of households shopping health stores is nearly double the prior year by mid-February."
For online retailers, it's expected that consumers will embrace the e-commerce platform more than ever. However, Numerator warns that this spike may not last after the virus has slowed. "Online sales also see year over year increase expected in this growing channel, although the indices may still be inflated due to stock-up shopping," the report said. "As with Dollar Stores, we see a further spike by week eight, popping to a 126, up more than ten points from the next highest week. Notably, online shopping is largely being driven by incremental trips, spiking to a 116 index that same week."
Reacting in a Time of Crisis
It's undoubtedly a time of uncertainty, but there shouldn't necessarily be a need to panic. Here are some ways that retailers can react during these difficult times.
Source Locally

"If there's not an existing relationship with a local source it's a good idea for businesses to identify providers of similar quality products from factories in countries not significantly impacted by COVID-19, with a particular focus on suppliers in Australia," said Shuey Shujab, CEO of Whitehat Agency. "This would have the double benefit of having a positive impact on Australian manufacturing." Australian retailers must help push SMEs throughout the country, so we can all remain on top of the crisis together.

Be Digitally Native

At this time, it seems that many Australians will rely on online shopping to get by. As such, retailers must also embrace this channel. Although there are predictions that these higher sales numbers may not last following the virus outbreak, creating a digitally-sound site that operates during high traffic levels is a great way to stay ahead in the tumultuous retail landscape.

"Businesses that have a focus on face-to-face learning or networking can protect their revenue by running online webinars or courses instead of delivering face-to-face conferences, trade shows or promotional events," Shujab said. "With a clear digital strategy, this can be very effective in making up for the leads those businesses would have otherwise generated at such events."

Remain Transparent

Now, more than ever, is the time to stay transparent. Whether it's stock, delivery times or the safety of staff, staying open ad clear about what is going on is a great way to keep the population calm and build trust along the way. Remain on top of stock levels online, and send out emails updating consumers of the updated delivery processes along the way. People are in a state of panic – if a retailer can appear calm at the surface and help the consumer in any way they can, it will be better in the long run.
Like this story? Sign-up for the free Pulse Weekly Newsletter for more essential online retail content.