Riding The Retail Rollercoaster | Q&A with Worldpay
In the last few months, retail has seen its fair share of ups and downs. We sat down with Phil Pomford, the GM for Global e-commerce, APAC, Worldpay Merchant Solutions, FIS, to discuss optimisation tips and strategies to increase spending.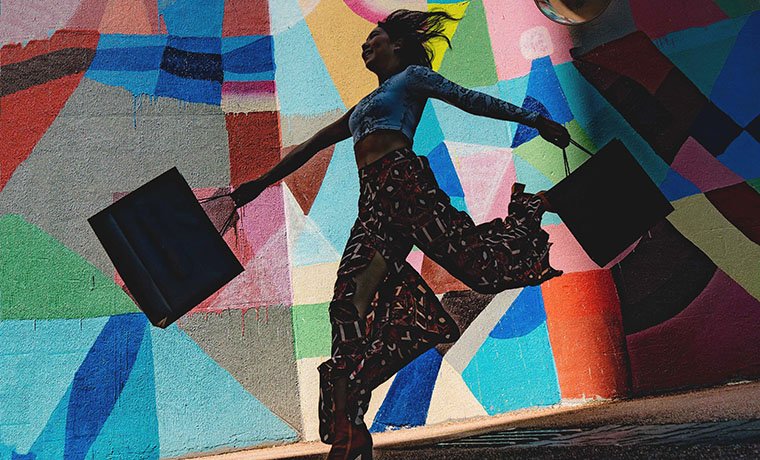 December was a low month for Christmas shoppers. What made it different from other years, and how can retailers try and prevent it from happening in the future?
A number of consumers have redirected funds that they might have traditionally invested in goods and services into charitable causes and personal fundraising efforts. For example, Australian crowd-funding platform MyCause saw a 30 percent increase in donations at the start of December and a massive leap of 280 percent in January 2020 compared to 2019, which was about 30 percent up on January 2018.
But many charities and fundraising platforms are not accustomed to receiving such an influx of donations at one time. It's imperative that these organisations anticipate and are prepared for an increased flow of donations, and have the infrastructure in place to accept high volumes of online donations and payments.
Plunging consumer confidence and $25bn worth of tax cuts have done little to encourage consumers to part with their cash. It is therefore now more important than ever, for businesses to hold on to every sale possible. Could you please give a few examples of how retailers can do this? While brick and mortar continues to fail, online shopping is becoming increasingly more popular. How can retailers keep this momentum?
There are many strategies that retailers can employ to streamline the shopping experience and drive greater brand engagement.
For example, Australian retailers and merchants can champion a mobile-first strategy that offers the right mix of payment methods to meet evolving expectations. Likewise, retailers should be exploring new and emerging payment products such as 'buy now, pay later' and mobile and digital wallets. In fact, mobile and digital payment methods such as PayPal, Apple Pay and Google Pay are now the second most preferred way for Aussies to pay for goods online. So at the very least, retailers should be looking to embed these alternatives into the online payment journey. 
Ultimately, 21st-century customers crave instant gratification, and as advancements in technology continue to influencer consumer preferences, this changes the way we order, receive, and pay for goods, services, and content.
Only two percent of online shoppers complete a purchase on their first visit to a site. What are some steps to help retailers increase this percentile?
Retailers need to focus on the customer experience. Largely, this is down to optimising their website for mobile, streamlining and simplifying the online checkout process, and offering a wide range of alternative payment methods that suit the needs and expectations of consumers.
Research has shown that up to 75 percent of all online shopping carts are abandoned before a customer makes a purchase. To make matters worse, only 2 percent of customers actually complete a purchase on their first visit.
To avoid this, retailers need to consider a holistic shopping experience for customers and make sure that their path to purchase is uninterrupted. Especially online. This means building out a simple check out process, ensuring the site can load on mobile and desktop and ensuring the payment process is frictionless. It is also important for consumers to have a variety of payment options at the checkout, including payment methods like BNPL options and PayPal, which can often be the deciding factor when it comes to making a purchase.
Some top tips to optimise websites/apps/mobile sites:
Add information on payment methods upfront, i.e. on the website homepage or App store.

On the payment page, use auto-detection of addresses using postcodes and house numbers, and highlight fields when data is entered incorrectly.

Send a payment confirmation when a mobile purchase is made, in the way that your customer expects – some shoppers prefer email vs. text message.

Offer mobile live chat options when a customer has a payment-related query so you can offer the support they need to complete the purchase

.
Pihl Pomford is the General Manager for Global E-Commerce, APAC, Worldpay Merchant Solutions, FIS.
Like this story? Sign-up for the free Pulse Weekly Newsletter for more essential online retail content.