The Power of Click & Collect, and Why Your Company Should Offer It
Let's be honest, deliveries are expensive. It costs a lot of money to send a courier to a customer's house, and it plays a heavy toll on our environment. As a whole, Australia is quite behind on the Click & Collect trend, so it's time the country catches up and makes it the norm.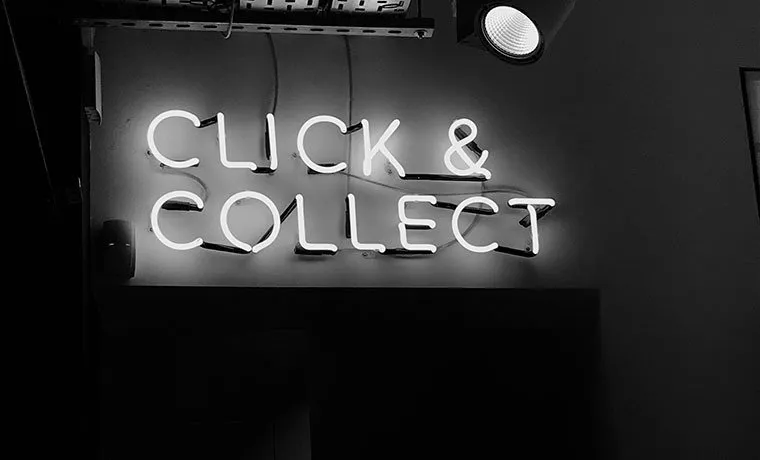 There's a heap of online retailers who have introduced the offering to their customers, some of which include Bunnings Warehouse, eBay, IKEA, Mon Purse and Wittner. Ranging over a myriad of categories, this is a platform that has its benefits and its downsides. However, as online shopping continues to grow in Australia, it's a better time than ever to introduce the service to your e-commerce platform.
Why Click & Collect?
Apart from being more convenient for the customer, it also provides retailers with a less expensive alternative to traditional shipping methods. A study from Cleveron shows that almost 50 percent of Aussie shoppers will buy additional items when picking up an order in-store. For many retailers, offering an incentive to utilise this platform, such as a discount for ordering with Click & Collect, may just attract further customers.
The Stats
Click & Collect, also known as BOPIS (Buy Online, Pick Up in Store) has been a popular choice in other countries for several years. In 2019, 68 percent of customers in the United States had ordered an item online and picked it up in-store. In the UK, 72 percent of shoppers use Click & Collect, with 21 percent using it for more than half of their online purchases. During the Black Friday sales in 2018, US Click & Collect orders grew 73 percent, and it shows no signs of stopping.
The Benefits (for Shoppers)
Convenience

This is something that customers crave in their busy lives. The beauty behind online shopping is that you can do it anywhere. While it provides an instant platform to complete a purchase, if they are not home for delivery, picking up the item from the post office can cause dissatisfaction. Click & Collect allows customers to pick up their goods in their own time, and not have to worry about being home to wait for an item.

Assurance

When someone orders an item, they expect it to arrive. While most of the time deliveries are reliable and effective, there are cases where this doesn't happen. Click & Collect, whether it be in form of a parcel locker or in-store, provides the assurance to the customer that the item is securely delivered and can only ve collected by the purchaser. Furthermore, if the customer picks up the item in-store, they get the opportunity to inspect the goods before leaving the store. This allows them the opportunity to ask staff any questions they may have or return the item if it's not what they expected.

Saving Money

Delivery can be expensive, for both shoppers and retailers. When ordering with Click & Collect, the customer can save a few dollars every time they order, which will keep a smile on their faces.
The Benefits (for Retailers)
Impulse Sales

As previously mentioned, almost half of shoppers who pick up an item in-store will make an extra purchase when they enter the shop. This, combined with a discount for using Click & Collect, can hep bolster further sales for the company.

Cost-Effective

Just like customers retailers love saving a dollar or two with shipping. The difference is, customers will spend $5 on a single purchase for shipping, but the retailer will pay much more than that. Offering Click & Collect is far cheaper than the traditional forms of delivery for a few reasons. The first, if a store offers the item that's been ordered, the retailer doesn't have to pay anything to ship it to the customer. The second is the cost of returns. There's a secret cost to offering free or discounted returns, which can add up to a big problem in the long run. Click & Collect, as mentioned above, heps customers have time to touch and feel the products they're ordering. If something doesn't fit, they can simply get another size.
How to Get it Right
Introducing Click & Collect isn't an easy feat – there are plenty of steps you have to consider before making the leap. Zara opened its flagship Click & Collect hub in Hamburg in 2019, allowing customers to pick up their online orders within just fifteen seconds of scanning their assorted barcodes. The lockers offer space for 700 parcels and are the third of its kind for Zara.
Bunnings Warehouse, one of Australia's most popular home improvement retailer, introduced Click & Collect in 2019 with great fanfare. "While it is still early days in respect to our online offer, rest assured our investment in data, digital and the in-store experience, which will always be central to our DNA, will be focussed on how we continue to deliver a competitive and relevant offer wherever and whenever customers choose to shop," explained Bunnings General Manager, Michael Schneider. Bunnings accounts for 57 per cent of Wesfarmers' earnings – last month Wesfarmers' Managing Director, Rob Scott, noted that Bunnings' sales had increased by five per cent in the previous 12 months, ending June 30th. Despite the downturn in the national housing market, the sales rose to $13.2 billion.
It's time for Australia to catch up. Buy Now, Pay Later hit the scene like a bullet, and if a retailer doesn't offer it in 2020, they're borderline irrelevant. The same will happen to those who don't offer Click & Collect, so there's no better time to get it on your priority list.
Like this story? Sign-up for the free Pulse Weekly Newsletter for more essential online retail content.