What Were We Thinking? Five Biggest Prediction Fails for E-Commerce
What were we thinking back then? Some e-commerce trends have become a part of everyday life, but some should just be left in the past. Let's take a look at five trends that were expected to be huge influences on e-commerce that didn't exactly live up to the hype.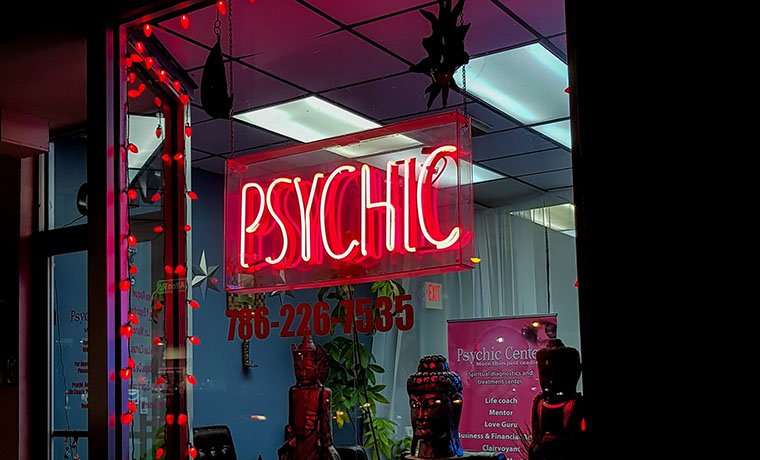 Hey, we can't get everything right. While we have predicted some huge changes throughout the journey of e-commerce, such as personalisation and m-commerce, some of the biggest trends over the last ten years haven't been as popular.
Prediction #1 – Tumblr Will Be a Hot Spot for eTailers
Tumblr for a while was one of the leading social media platforms for content creators. In fact, in 2010, Tumblr was predicted to be the 'next generation in forums', and would be an opportunity for retailers to reach a new audience. "These provide new opportunities for retailers to promote community among their consumers, encourage feedback and to gauge interest in the brand," we wrote in 2010. While Tumblr was a popular platform ten years ago, it certainly lost its shine a decade later. Its trouble with developing a robust ad revenue platform, lack of user growth and multiple controversies surrounding its content has proven that this trend was best-left in 2010.
Prediction #2 – Flash Will Remain a Necessary Tool for E-Commerce
Oh, how the tables have turned. Flash was once a massive part of online retail and was an essential tool to create engaging content. "Rich interactive content, built-in Flash, delivers a more engaging online brand experience," said Martin Newman, from Practicology in 2010. While there were apparent issues with Flash a decade ago, we only just started seeing the introduction of HTML5, which soon took over as the standard for online platforms.
Our big hit and miss with this prediction? We predicted that Flash was here to stay. "So my conclusion is that Flash and rich content are here to stay, and whilst they present a number of challenges around SEO, analytics, and usability, they empower the retailer to begin closing the gap between the offline and online user experience." While we weren't wrong about rich content, we certainly got it wrong about Flash. Look at where we are now, hey!
Prediction #3 – Twitter Will Become a Leading Shopping Platform
For a while, Twitter was becoming the new go-to destination for shoppers on Amazon and the likes. In 2014, Twitter announced it was testing the option of an in-app shopping function. It started with the social media platform's announcement that it would collaborate with Amazon, where shoppers could add items to their cart by simply tweeting out the hashtag #AmazonCart. While that didn't work out, the company then tested the waters of a 'Buy Now' button in a tweet, as well as curated collections for companies and celebrities to showcase items on their own e-commerce platform. Twitter didn't take this concept all the way, but it doesn't mean that that was the end of social commerce. In fact, it helped spark the idea of social commerce, which is a thriving platform in 2020, thanks to leaders like Instagram and Facebook.
Prediction #4 – Delivery Salesmen Will Be a Part of the Purchase Journey
In 2017, delivery trends were rapidly changing and new innovations were becoming synonymous with everyday life. From Click and Collect to Parcel Points, there are plenty of trends that have made their way to 2020. However, one hasn't, and that was the idea of Salesmen Carriers. The concept was simple: "One of the new last mile trends is the driver now brings along additional items the consumer has ordered in the past or another product the company can predict the customer may need, potentially processing an additional order in the delivery process," we wrote in 2017.
"This is especially apparent in food delivery." While retailers like Sephora and Amazon have made this a part of their strategy both online and in-store, it's less likely that it will become a trend with last mile delivery.
Prediction #5 – It's the End of Brick and Mortar Retail
While e-commerce was quickly becoming the biggest thing since sliced bread, we predicted in 2013 that the future for brick and mortar was 'bleak'. Sure, traditional retail isn't as popular as it was before e-commerce, but there will always be a market for it. "It seems the future for bricks and mortar retailers looks bleak," we said seven years ago. While the pandemic of 2020 certainly put a pin in traditional retail growth, brick-and-mortar retail still remains a strong platform for many Aussie shoppers.
"The traditional bricks and mortar approach is no longer adequate," said Beverley Chambers, the then-MBS Mt Eliza Associate and Retail Consultant. "Retailers need to let go of an outdated business model. Agility and innovation, particularly in the context of constant technological changes, is a must."
Interestingly, although not surprisingly, many of the experts we spoke to at the time understood that online was a huge competitor in the space, and accurately forecast the rise of omnichannel retail. However, some said that online wouldn't change much about the retail industry at all. "While the e-commerce side of Officeworks is steadily growing, and now represents approximately 13 percent of our total business, we don't see online shopping as a change to the way we do business… it's just another way to shop," said Mark Ward, the then-General Manager of Officeworks.
What are some of the biggest trends you expected to see take over e-commerce but failed to see it fly? Let us know your thoughts in the comments below.
Power Retail is dedicated to providing critical and live e-commerce retailer benchmarking data and shopper insights for the online retail industry. Click here to find out more about Power Retail E-Commerce Intelligence or here to sign-up for the free weekly Pulse Newsletter for more essential online retail content.