Why Julie Mathers is Asking Retailers to 'Take it Back'
Flora & Fauna have launched a new sustainable packaging initiative called 'Take it Back', which aims to remove plastic from packaging.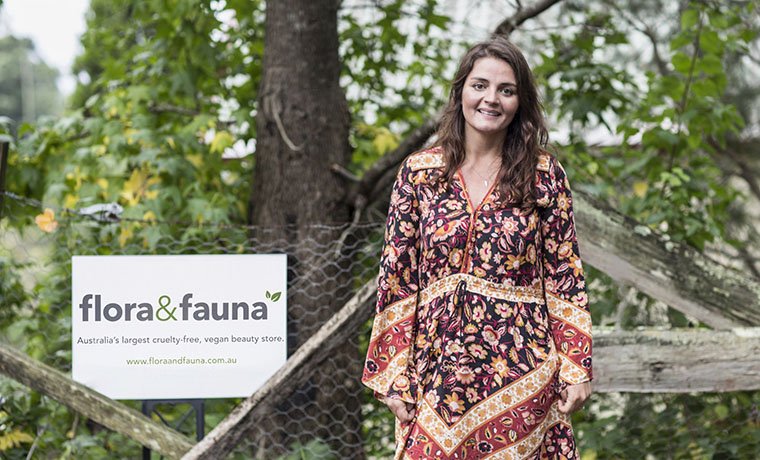 Undeniably, the world is currently in the midst of a seismic shift. As the world remains in lockdown, there have been positive influences in sustainability and the global climate crisis. Flora and Fauna are taking it one step further with the latest initiative – Take it Back.
Take it Back aims to eliminate plastic packaging that's used in shipping. The name originated from an experience that Flora & Fauna's Founder and CEO, Julie Mathers, had in the warehouse.
"I saw a delivery enter the warehouse filled with plastic – totally unnecessary plastic packaging," she said. "I said 'enough's enough – send it back' … hence Take It Back was born. So yes we may well be sending plastic packaging back to those repeat offenders. We love you, but we don't love your packaging."
"There is way too much [plastic] floating around the world, and 90 percent heads straight to landfill, and our oceans," explained Mathers.
Flora & Fauna is well known for its sustainable and earth-friendly products, famously being 'hell-bent' on making changes at a 'much greater level'. The retailer is B Corp Certified and sells recycled, plastic-free, vegan and cruelty-free products. Moreover, every order is '100 percent carbon offset'.
"If anyone knows me they'll know I am one noisy individual in the retail industry and I will keep being noisy until we see change," Mathers explained.
"We moved to plastic-free shipping packaging four years ago, to the day," she said. "We stopped using satchels and bubble wrap and started using recycled boxes and green wrap. We've saved over 30 tonnes of plastic heading to landfill!"
Despite these efforts, Mathers understood that the amount of plastic entering the Flora & Fauna warehouse was excessive and 'unnecessary'.
"There isn't one thing I've seen enter our warehouse that needed plastic packaging around it and yet we still get it in around 50 percent of deliveries," she said. "The other 50 percent is pretty amazing with many of you using recycled packaging and also packing like Jenga, so minimal paper packaging is required."
This is why Julie Mathers helped create the Take it Back initiative. "We believe we, as an ethical community, should be able to get this right. If we can't, other industries have no hope," she explained.
The initiative aims to remove plastic from the packaging process in retail. Flora & Fauna are encouraging their packaging suppliers, marketers and IT developers to "consider [their] packaging choices and make those changes," Mathers said. "If you are already plastic-free and leading the way, thank you! We heard one brand we are working with is now introducing compostable garment protectors – fantastic!"
What Can People Do?
The Take it Back campaign is all about awareness, so to start, consider the packaging that is sent to others and aim to have it plastic-free. When participants find plastic-packaging that is inspiring, creative or not 'boring', they can share it on social media and have the chance to get it shared on the Take it Back Instagram page. "Share your amazing packaging stories with us – let's not make packaging boring," Mathers said.
Flora & Fauna said that it would "keep being noisy until we see the change our world needs," so if you're interested in finding out more, you can check out the suppliers who are providing plastic-free packaging here. For more information, you can find out more about the initiative here.
Power Retail is dedicated to providing critical and live e-commerce retailer benchmarking data and shopper insights for the online retail industry. Click here to find out more about Power Retail E-Commerce Intelligence or here to sign-up for the free weekly Pulse Newsletter for more essential online retail content.