Why Retailers Need to Boost E-Commerce and Real Time Data Capabilities to Remain Relevant
Retailers with fast data and analytic capabilities are ahead of the curve when it comes to understanding the behaviour and needs of their customers. However, right now, Australian retailers continue to lag behind North America and European counterparts when it comes to adopting e-commerce to remain relevant to their customers.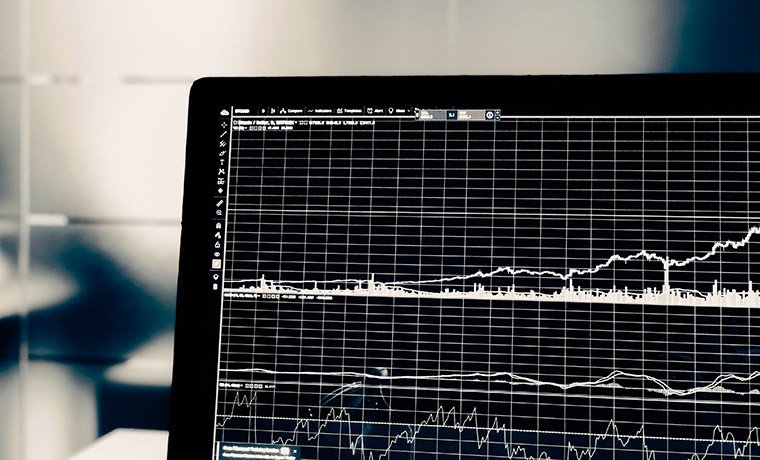 Recently, retailers across Australia had their e-commerce capability put to the test with the entire country being in lockdown due to the pandemic. This meant Australians of all ages were making the most of online shopping, including many who were trying it out for the first time across the generations.
Research from McKinsey showed a significant increase in online spending during the recent COVID-19 lockdown, but it found Gen Xers were actively browsing the digital aisles, with 75 percent of Gen Xers making online purchases for non-food products. And 40 percent of them said they shopped more during the pandemic. Approximately 49 percent of Baby Boomers were also actively shopping with 34 percent increasing their online spend.
The latest Australia Post e-commerce industry report, Inside Australian Online Shopping, shows e-commerce grew more than 80 percent year on year in the first eight weeks during the official COVID-19 pandemic. And, as a result, Australia Post brought forward its original e-commerce predictions. Last year it forecasted that by 2025, online shopping would make up between 16 and 18 percent of total retail spend, but it is now anticipating that by the end of the year online shopping will make up 15 percent of the total retail market.
This increase in online retail browsing and spending shows Australian shoppers are receptive to accepting and using new digital platforms as part of the retail mix. As Australian retailers consider strategies for their post-pandemic economic reboot, changes in consumer behaviour accelerating e-commerce growth should be high on the agenda. As a direct result of COVID-19, KPMG also recommends that every retailer should increase its e-commerce capacity as part of their business continuity and crisis action plan.
To develop a sustainable, futureproof retail strategy, Australian retailers should look abroad to see how retail's early adopters have embraced e-commerce. Amazon has taught the industry that new data types and advanced analytics are essential to understand and deliver what customers want, while also helping to contain operational costs. As a result, Amazon's example has taught the industry and helped lead to the success of other data-driven exemplar's like Alibaba, JD.com and Ocado.
Amazon leads e-commerce in retail because it has committed to understand customer behaviour at the deepest, most granular level. However, more importantly, Amazon can respond to customers in real-time with machine learning and AI-infused intelligence, so it is able to adjust to the changing expectations of customers, which is how Amazon differentiates and competes.
To get ahead, retailers need to spend more money on e-commerce than they ever have before. They need to invest in technologies like AI and the Internet of Things because it is important to their customers. Global retailers such as Walmart and Target are winning because they continue to invest in the data, technology and analytics capabilities that are required to support strategic growth and guide future business decisions. As a result, retailers who are already leveraging this type of technology are literally crushing their competitors.
Walmart is a prime example of a retailer that has embraced the IoT and real-time data, with machine learning bots monitoring real-time fridge temperatures to reduce food waste. To date, this has resulted in significant savings. Each store has multiple refrigeration units which keep dairy and meat products cool, but the slight change in temperature can drastically shorten product shelf life. By monitoring the conditions in real-time Walmart is able to understand when there is a small change in temperature and make required adjustments.
As proven by Walmart, the introduction of real-time data analytics and the IoT has the potential to ease pain points and drive capture significant efficiency gains. By embedding sensors into machines and systems along the supply chain, instore disruption can be minimised, and unplanned downtime can be avoided.
Going forward connected consumers will increasingly demand highly personalised shopping experiences and retailers will need an intelligent data-driven supply chain to keep up. The most successful businesses will also turn to the benefits of robotics and AI/machine learning to optimise their supply chain and improve operations to meet – and exceed – customer shopping expectations. Even now, retailers are experimenting with robotic capabilities – for example, Walmart is using robots to help restock shelves and track inventory in an easier and more efficient way. The retail companies that will be most successful are those that can most effectively harness the data generated to refine and adapt their data and analytics strategy quickly to get ahead of consumer expectations.
Brent Biddulph is the General Manager for Retail and Consumer Goods, Cloudera.
Power Retail is dedicated to providing critical and live e-commerce retailer benchmarking data and shopper insights for the online retail industry. Click here to find out more about Power Retail E-Commerce Intelligence or here to sign-up for the free weekly Pulse Newsletter for more essential online retail content.