15 Minutes With Sebastian Siemiatkowski, CEO of Klarna
Klarna is the latest payment platform to enter Australia. We sat down with Klarna's CEO, Sebastian Siemiatkowski, to discuss the future of payments, regulation in Australian and being 'human' in a world of faceless banks.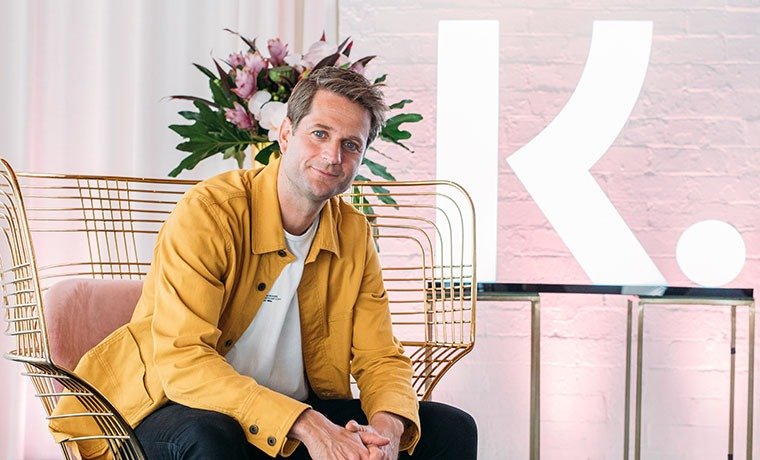 Buy Now, Pay Later platforms are no new thing. In fact, Klarna claims it's the first BNPL platform to enter the market. "We're the original Buy Now, Pay Later," Sebastian Siemiatkowski tells Power Retail.
According to a study from Power Retail, 98 percent of Australian shoppers are aware of the flexible payment options. Breaking it down further, in 2018, 27 percent of Australian online consumers had used a BNPL service at least once; in 2019, that number rose to 39 percent. "In general, what we see is that it's a popular payment method, so the more merchants that offer it, the higher the awareness is," Siemiatkowski explains.
It's no secret that BNP platforms are under the microscope for its take on regulation. In 2019, Austrac launched an investigation into Afterpay for breaching 'anti-money laundering and counter-terrorism financing laws'. This has since raised questions surrounding the issues of regulation with non-bank fintech companies that offer these BNPL services.
"I was part of starting this company,' Siemiatkowski says. "We started Klarna 15 years ago, which is a long time ago. We're the original Buy Now, Pay Later, right? Over the years we've become a bank, we're fully licensed as a bank in Europe. So, we've come to understand the right ways to do this business."
"We're a very long-term oriented company. If you're long-term orientated, then you have to realise that you have to build products that are good for your customers," Siemiatkowski explains. "Obviously, they can facilitate how your customers can pay on instalments. But at the same time, you have to care about the longevity of your customers."
When customers think of Klarna, they may think of it as just 'another BNPL platform', but Klarna is trying to deviate from that. " We don't think of ourselves as a Buy Now, Pay Later company," Siemiatkowski says. "That's where we started; it was our original proposal to the market. But we've been doing this for 15 years, so we've grown the product offering beyond that. You've got to remember that in a lot of markets, in Nordic countries, for example, we are very effectively competing with PayPal. We have even replaced other payment companies as well, so we've been very successful in bringing something to that."
Klarna doesn't offer just scheduled repayments; it also offers single payments and other features too. "When we thought of the Australian markets, we saw that a lot of players in the BNPL space. But we don't think of ourselves like that – we think of ourselves as a payments company. We think of the whole shopping experience."
Klarna doesn't look like the rest of the BNPL platforms currently in Australia, and there's a reason for it. From a colour theory perspective, banks and payment platforms naturally align to shades of blue, as they convey finance and business.
Klarna, however, sticks to the shade Millennial Pink. "From a branding perspective, this is what every0one else looks like; it's stock photos, they're all blue, they're fairly boring it's not very interesting. So to us, when we decided to change the brand and do what we're doing today, it's not so much about being pink, it's more about being human," Siemiatkowski says.
It's no secret that BNPL platforms are automatically aligned with the Next Gen Shopper. According to the Power Retail Spotlight Series: BNPL 2019, 45 percent of shoppers under the age of 25 have used BNPL, whereas only 25 percent of online shoppers aged 50-55 have used it. There are concerns that these platforms, although attracting this NextGen shopper, may be alienating the older customers.
"Many of our competitors will say 'Oh, we have 100,000 Instagram followers, but their engagement rates are zero. We see that all the material that we do, the engagement rates are super high. We're really trying to build engagement and put a human face to it. It's about passion; it's about a human face; being engaging. What we've seen is people of all ages resonate with it."
Customers, using the Klarna app, can browse and shop any online retailer within Australia and abroad, and purchase items with the scheduled timeframe. Within the app, customers can search exclusive deals and save products with enable price drop alerts. Moreover, within the app, customers can search through their recent orders in one place. "This is just one small feature, but it already makes customers more engaged, it reduces operational costs for the merchants," Siemiatkowski tells us. "It also helps inform people they can make a return, how they can get their money back. For us, we've thought about every part of the online shopping experience, and then we've thought about every friction point that people have today and thought 'how can we solve it?' and how we can make it easier for customers to shop online."
Like this story? Sign-up for the free Pulse Weekly Newsletter for more essential online retail content.