2020 Vision: What's in Store for the Retail Industry?
The retail industry – not just here in Australia, but globally – has long faced uncertain headwinds. However, 2020 marks a new decade, and potentially new hope for retailers.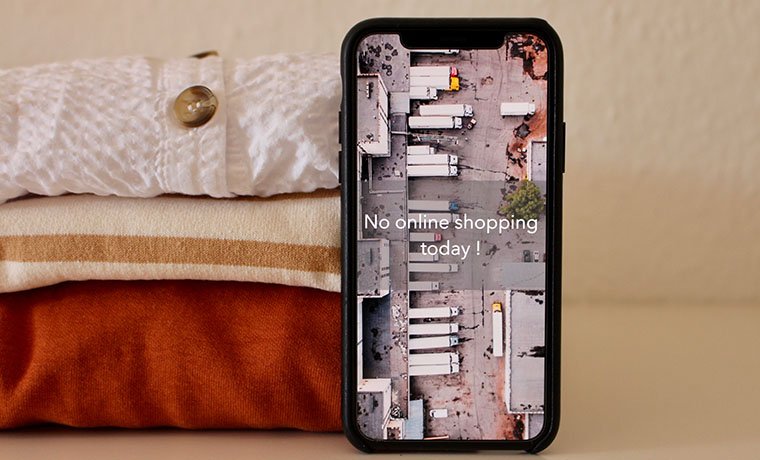 While we don't have a crystal ball, we're in the privileged position of working alongside over 6,000 of the most innovative independent retailers in Australia. They're on their shop floors, face-to-face with their customers, so are well placed to understand consumer needs and how to cater to them. It's this inherent understanding and connection with their customers that will see many Australian retailers navigate any uncertain waters ahead. Here's how their 2020 vision is going to help them do it.
Community building 
Boutique independent retailers are dynamic, diverse and forward-thinking. They're essential to not only the Australian economy but to the vitality of the communities and high streets they call home. In 2020, they recognise that the communities they form will be more important than ever before. That's because retailers across Australia understand that creating a sense of community can help brands set themselves apart and build stronger relationships with their customers. This, in turn, drives sales and loyalty.
Consider the case of Pace Athletic, a specialty store for running footwear and gear based in Sydney. Pace Athletic's co-founders, Will Hatton and Stuart Sleeman opened their first store in 2014, and while things were going fine, they realised that they needed to do something different to set themselves apart from big chains and e-commerce sites selling the same products. So, they decided to focus on community-building and started the Pace Run Club, a casual and inclusive community that brought its customers together through their shared love of running. Since the first Pace Run Club started, Will and Stuart have grown their business from one to five stores with the support of hundreds of members who also shop regularly at Pace. There are now three Pace Run Clubs in Manly, Mosman and Rozelle and a Pace team for races. That's the power of community, and it's what many retailers will be emphasising in 2020.
The circular economy and sustainability
In the year ahead, we'll also see more retailers join the circular economy – a system designed around eliminating waste and the continual use of resources through reusing and recycling. It's a concept that has a particular appeal for Australia's increasingly conscious consumers, and it's going to be a big focus for many retailers in 2020 and beyond.
By thinking 'circularly', businesses can reduce their environmental impact by creating less waste and using up fewer materials. The benefits are not just social and environmental, however, but economic too. According to Accenture, the circular economy could generate $4.5 trillion (USD) in economic output by 2030, while the International Labour Organisation predicts it could generate 18 million jobs in the same period. That's the longer-term impact globally, but what about those retailers already involved in it on a more local scale today?
Dresden, an eyewear retailer that sells sustainably-made glasses in Melbourne, Sydney and Brisbane takes plastic waste and discarded fishing nets from Australian beaches and upcycles them into affordable eyewear frames. It's part of their mission to create high-quality glasses in a way that actually has a positive net impact on the environment. And if what we're hearing is true, Dresden is far from the only Australian retailer embracing the circular economy in 2020.
In-store experience
In addition to selling great products, Dresden also offers a unique in-store experience – another trend that will resonate in 2020. Unlike other eyewear retailers that sell ready-made products on their shelves, Dresden lets shoppers create their own pair of eyeglasses or sunglasses. That's because, to stand out today, retailers have identified that a more involved, memorable and personal experience is becoming increasingly sought after by consumers. For them, the shopping experience is becoming just as important as the products they purchase. It's about the journey as well as the destination, and Dresden aren't alone in offering something a little different.
Take Skate Connection, a skating retailer with stores across QLD and NSW. They're one of the biggest providers of skateboards and apparel in Australia, but that's not their sole focus. Their mission is not just to make sales, but to make Australia fall in love with skating, so they've built a small skate park in the back of one of their stores. They provide skate classes to children of all ages and let customers – both young and old – test out their purchases on the ramps and rails.
Meanwhile, Biome, one of Australia's leading eco-stores, identified that traditional brick-and-mortar stores needed to do more to appeal to customers. So, in 2016, the business started hosting workshops and have since launched the Biome Collective; a dedicated workshop space incorporated into their stores. Like Biome, Skate Connection and Dresden, many retailers are endeavouring to provide a more holistic experience in 2020.
Increased leverage of technology to drive profitability
Technology has changed the way we live, work and shop; and its impact will be felt throughout the retail industry in 2020. While state-of-the-art customer-facing technology like virtual reality and touch screens are becoming more common in modern-day retail, 2020 will also show that retailers are prioritising their backend tools to help in crucial parts of their business, such as inventory management, supply chain, and customer data. 
Retail tech that enables the "behind the scenes" action like ensuring stores have the right products at the right time is critical to every merchant's success. Children's apparel retailer Petit Bateau, for example, which has two brick and mortar stores in Melbourne and Sydney faced the challenge of staying on top of all of their products and needed a retail management system that could handle large-scale inventory and reporting. Petit Bateau has nine sizes for each variant of a garment, so were dealing with thousands of stock-keeping units (SKU) every season. Point-of-sale (POS) software Vend helped the retailer manage, track, and stay on top of an inventory of more than 5,000 SKUs. Armed with insights from their software, Petit Bateau can now keep track of stock and make more informed decisions around reordering. It is intuitive technology like this that will act as the behind-the-scenes support network, so retailers can do what they do best in the year ahead.
Payment flexibility
Flexibility will continue to be the name of the game when it comes to payments in 2020. While cash and credit cards aren't going away anytime soon, consumers – particularly millennials and Gen Z – will continue to look for more convenient, flexible ways to pay for what they purchase. These payments, which originated as online-only, will quickly expand to in-store in 2020. Mobile payments will increasingly appeal, as will "buy now pay later" solutions such as Afterpay, which allows merchants to receive payments for purchased items upfront while letting customers pay in regular instalments. There is increased awareness from even the largest banks in Australia that alternative payments have a genuine chance to be disruptive. This was further realised by CBA's $100M investment in Klarna, the Buy Now Pay Later market leader in Europe and Zip Pay's recent $1B+ valuation.  
Buy now pay later is already a big hit among consumers, with 2.9 million customers in Australian and New Zealand taking advantage of Afterpay alone. Millennials are the highest proponents, accounting for 40.6 percent of buy now pay later users while Gen Z accounted for 35.1 percent. As a system, it gives customers the option to pay for their purchase over time, which means they can buy more of what they want while being able to budget. While there are always concerns about increased regulation in the space, Buy Now Pay later is clearly a winner among Australian consumers. Indeed, we hear from our retailers that upwards of 50 percent of their online stores are processed through new payment types. As a prediction, we'll see more buy now pay later usage in Australia – not only online, but in-store as well. 
While the retail sector does indeed face a period of uncertainty, it's an industry of innovative businesses, using the latest innovative trends to change the way we shop in 2020. While the retail headwinds might remain for at least a little time yet, Australia's dynamic independent retailers are generating plenty of wind in their sails for the year ahead.
Dave Scheine is Vend's Managing Director, APAC.
Like this story? Sign-up for the free Pulse Weekly Newsletter for more essential online retail content.