Adapting or Rejecting Change? An Insider from Vend Weighs In
As technology advances and becomes more sophisticated, it can increasingly become harder to keep up. Power Retail sat down with Vaughan Fergusson, Founder of Vend, to examine the benefits of automation and AI in retail, and how the global updates may impact online.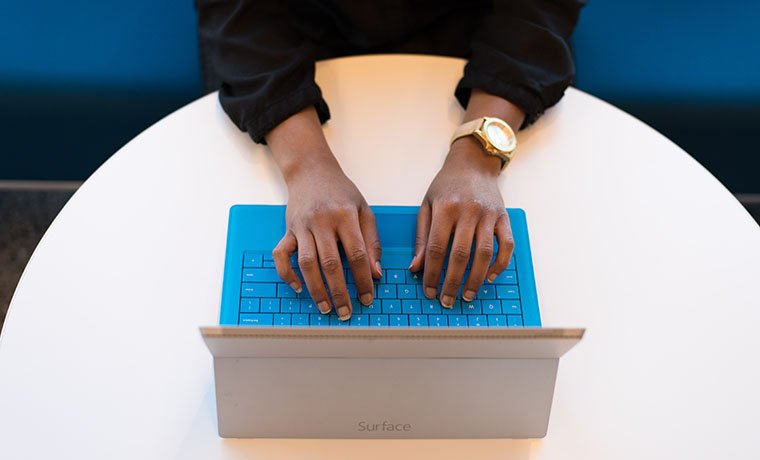 As technology advances, how important is it for retailers to adapt and embrace the changes, rather than avoid them?
"The retail industry and the technology that empowers it evolves on an apparently weekly basis. Retailers, both big and small, must identify ways to delight their customers as the industry changes around them. Once labelled the end of retail as we know it, technology is actually empowering retailers – should they choose to embrace it – and what they can offer their customers. Retailers today, no matter how 'traditional', should recognise that they don't have to operate as an e-commerce or brick-and-mortar business, when they can do both," Fergusson says.
"In 2020, the differentiator between a good retailer and a great retailer is the recognition that technology is an opportunity, not a threat. That's because the way Australian consumers shop is changing; they're tech-savvy and exist across multiple channels. If a shopper can't find a retail business online, they'll likely end up with their competitor. But if that competitor doesn't have a physical store where the consumer can have a delightful experience with a passionate retailer, they'll likely end up with you; a retailer that offers both. For savvy retailers who recognise the importance of existing wherever their customers are, embracing rather than shunning technology is imperative."
"Change doesn't come easy for all, but with intuitive technology like, for example, POS provider Vend, it doesn't have to be daunting to build a modern, tech-driven retail operation," Fergusson explains.
Retail has always, and will always, be about a connection between a retailer and its customer. Does technology enhance or replace these relationships? And can we expect to see any form of separation between the retailer customer?
"Our industry is built upon the curation of delightful experiences and meaningful connections between retailer and customer. This isn't just the case now, but throughout the industry's history too. For hundreds of years, retail has thrived because of passionate, dedicated independent retailers who make the products, develop their brands and get customers to fall in love with what they produce. As humans, technology will never replace our need to be part of real communities, having tangible experiences," says Fergusson.
"Of course, consumers are regularly shopping online for smaller, everyday purchases. So some small semblance of separation may come in these instances. However, they're also using online channels to research special, bespoke products, before heading to their local boutique, independent retailer to find out more about the product and have a delightful, holistic experience with someone who is just as passionate about an item as they are."
Looking at high street shops, retailers expect to see a bright future of robotics and automation. What other trends do you expect to find throughout these stores as technology becomes more sophisticated?
"The retail industry is one of the great testing grounds when it comes to technology and the way that humans and businesses interact with it. But while shiny robots, virtual reality and delivery drones get tech-enthusiast like me excited, they don't necessarily register with the average high street retailer," says Fergusson. "That's because retailers benefit less from the latest expensive and unrealistic innovation, and more from the intuitive behind-the-scenes software that improves not only their operations but their ability to create memorable, unique experiences for their customers."
Do retailers need to change their approach and understanding about intuitive technologies that are designed specifically for small retailers? Do they provide a unified approach to online and offline high street shopping?
"When we talk about empowering technology, we talk of the unheralded, behind-the-scenes Softwares that makes running a cross-channel retail business easier and more rewarding than ever before. So while robots and drones have a certain 'wow factor', retailers are prioritising their backend tools to help streamline crucial business functions like inventory management, customer data and their point of sale process. Retail tech that improves these 'back-office' operations and eases the burden on retailers – like ensuring stores have the right products at the right time – is critical to success."
"Then, of course, there are the e-commerce platforms that act as a virtual shop front for a physical store, expanding customer bases from local to global. Adopting a unified approach through the use of these intuitive technologies is what allows retailers to provide the unique service that will help them navigate any challenge, minimise the mundane and spend more time focusing on what they do best," Fergusson says.
In 2017, the general consensus said that Amazon was going to be the biggest threat to Australian online retail. Does this suggestion stand up to today?
"Amazon's arrival in the Australian market was heralded as an existential threat to the local retail industry. In reality, though, it's presence has done little to hurt Australia's vibrant, dynamic independent retailers like the general consensus thought. There's no doubt Amazon provides convenient service, one that could hurt big-box retailers, but our small highstreet retailers are in a unique position to not only weather this challenge but grow in spite of it," Fergusson explains.
"In fact, recent Vend research found that independent retailers bucked a broader industry slowdown to record 2.3 percent YoY growth in January 2020. What's more, further research from the retail studies unit at Monash University found that 70 percent of Australian's still have a preference to shop in-store. So while Amazon may pose a threat to certain sectors of the industry, small retailers who continue to innovate and create delightful experiences can continue to succeed."
In recent months, Australia has seen several favourite retailers close their doors or file for voluntary administration. What do you think the catalyst is for this? Is it a recession, or are these retailers just boring?
"From Harris Scarfe and Bardot to Curious Planet and Jeanswest, the retail industry in Australia has experienced a challenging start to 2020. The closure of big-box retail stores is a cause for concern and could be attributed to many things. One could indeed be the arrival of Amazon, but we've also noticed a sizable shift in sentiment towards people shopping locally in search of meaningful, unique, bespoke purchases,' Fergusson says.
"We're currently dealing with the COVID-19 pandemic, which is impacting the retail industry – among many other industries. A lot of businesses are afraid to talk about it, and there's a lot of worry too; including the potential for global macroeconomic trends. But in times like this, it's about supporting each other and finding ways for communities and retailers to minimise the potential impact."
"For Vend, that means reassuring our retailers, giving them advice about how to navigate the coming weeks and months, and offering ways that we can ease their burden through our technology, our partners and our community. While it's scary now, customers will come back."
What would be one piece of advice you'd give retailers who are struggling to adapt to this technologically sophisticated landscape?
"Treat technology as an opportunity, not a threat. If you're yet to fully embrace it, take some time to understand your business' pain points and the ways in which technology can neutralise them to help you build a thriving, modern and future-proof retail operation," says Fergusson. "What's more, don't pay too much heed to robots – they'll never truly come close to surpassing the potential you have to delight your customers!"
Like this story? Sign-up for the free Pulse Weekly Newsletter for more essential online retail content.