Amazon vs. eBay: The Battle of the Bargains
Amazon and eBay have simultaneously launched sales events for the month of June. So, who will win the battle of the bargains?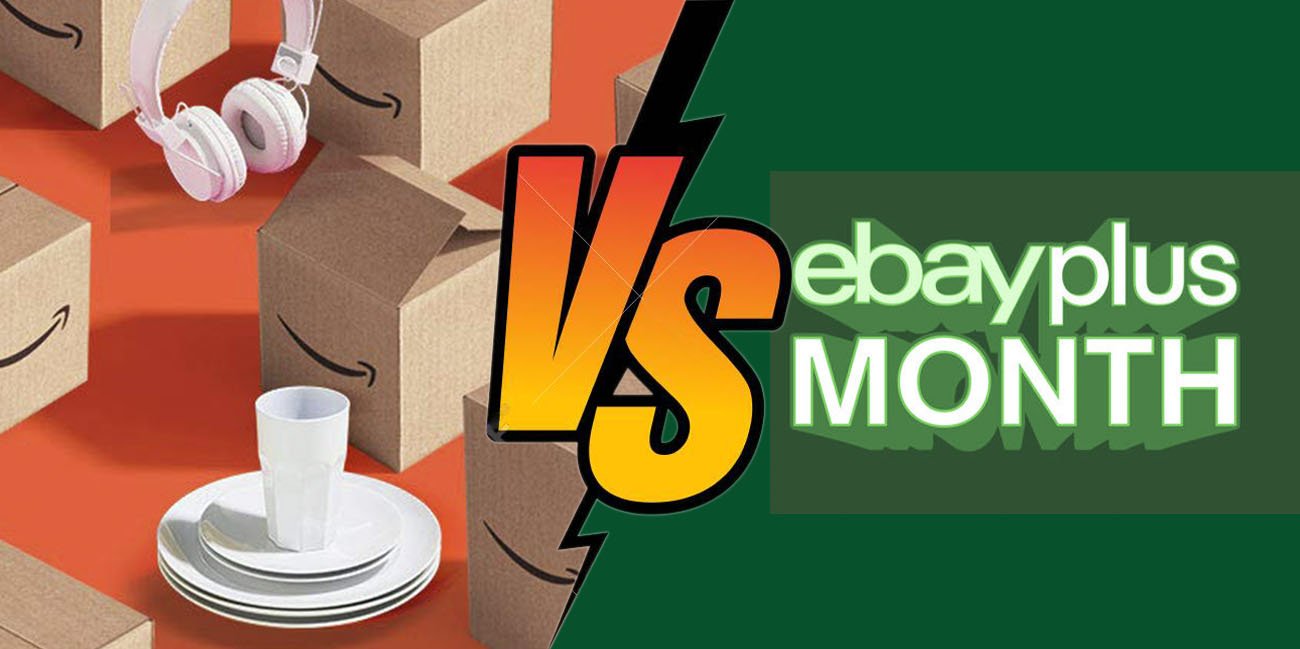 In an effort to nab the top spot for Australian e-commerce platforms, the two tech giants are going head to head with major sales.
A Break Down of Events
Sales events in June aren't exactly rare. From EOFY sales to the end of season events, this is a common time to have wide discounts and price reductions on old stock.
However, eBay's and Amazon's sales events are incredibly similar.
There are obvious similarities between the two sales, which includes the length of each event.
The sales events begin a few days apart, Amazon's May 29th and eBay's June 1st.
According to eBay, there has been a spike in headphones sales (31 percent) and gaming consoles (221 percent). This has played a huge role in the products that the retailer will discount during the event.
"People are shopping differently right now, prioritising purchases of the things they really need from tech to everyday essentials," said Sophie Onikul, a spokesperson for eBay Australia.
While Amazon's event will not be selling discounted Apple products, there has been a huge crossover of deals available on the platform.
Each of these sales events offers discounts on brands including Nintendo, Playstation and Samsung, with a heavy push on electronics.
Important Facts to ReMEMBER
If it seemed like the two were finished with the competitive nature, it doesn't end there.
Unlike other sales events, both Amazon and eBay will be offering exclusive deals and offers to members only. This means that only eBay Plus and Amazon Prime members will have access to the offers early, enticing new customers to sign up for a premium membership.
Amazon Prime members can sign up for free for the first 30 days, with a monthly fee of $6.99 afterwards. With this membership, shoppers can receive free shipping on orders and 20 percent off grocery deals via the App and website. Moreover, Amazon Prime members also get access to 'Lightning' deals 30 minutes ahead of time.
eBay Australia will also be promoting its sale to premium membership – exclusively. In its 'first-ever' exclusive sales month, all eBay Plus members will have access to free delivery and discounts up to '80 percent'.
eBay Plus members can pay a flat fee of $49 for 12 months, and have access to free delivery, returns and receive five percent off purchases over $49 when they shop from Coles via eBay.
In an effort to promote Australian retailers, eBay is launching a new deal every day, consisting of Australian retailers to help brands that are struggling due to the current environment.
"We've also seen a conscious effort from eBay shoppers to support homegrown businesses during this time. Buyers can shop with confidence as eBay Plus consists of top-rated and trusted Australian sellers. eBay Plus Month is the perfect opportunity to snag a deal and support local SMBs," said Onikul.
The Battle of the Bargains – Who Will Win?
It's no secret that Australian consumers and retailers are in the midst of strange times. With job losses on the rise and online retail the only solace for companies, it seems like the perfect time for giants such as Amazon and eBay to ramp up the discount offering.
"We know Aussies are looking for deals and are confident there will be something for everyone during the Amazon Australia Mid-Year Sale," said Matt Furlong, the General Manager of Amazon Australia.
The online boom from a few months ago hasn't died down just yet, meaning the biggest names in Australian retail can get competitive with each other to reach the top.
"We're excited to bring Australians one whole month of great deals during our Mid-Year Sale – all with the convenience of delivery direct to your door that Amazon.com.au offers," Furlong explained.
So, with the two giants going head to head, who will win?
As Facebook Shops launches across the world, Amazon has found the need to push its offering even harder than before. eBay has been an Aussie favourite since it launched in 1999, making it a tough act to beat.
However, eBay's member-exclusive sale may not be as charming as what Amazon has to offer.
eBay's express delivery offer for members is enticing, especially as last-mile delivery is still feeling the strain from COVID-related lockdown and restrictions.
"Our aim is to get items into buyers' hands as quickly as possible so they can enjoy them. Recent research shows reliable delivery is more important than ever right now with it second only to free delivery," said Onikul.
The competition is now stronger than ever as online shopping continues to dominate the retail industry. The idea of a members-only shopping may not be anything revolutionary, but only time will tell who will win the battle of the bargains.
Power Retail is dedicated to providing critical and live e-commerce retailer benchmarking data and shopper insights for the online retail industry. Click here to find out more about Power Retail E-Commerce Intelligence or here to sign-up for the free weekly Pulse Newsletter for more essential online retail content.