Australian Online Retailers and the Impact of COVID-19
It's a strange time we're living in right now. As Australians wake every day, new rules and regulations are taking place to help flatten the curve. So, what does this mean for retailers? Power Retail held its inaugural Town Hall information session, which aims to share essential data and insights gathered and analysed over the past fortnight.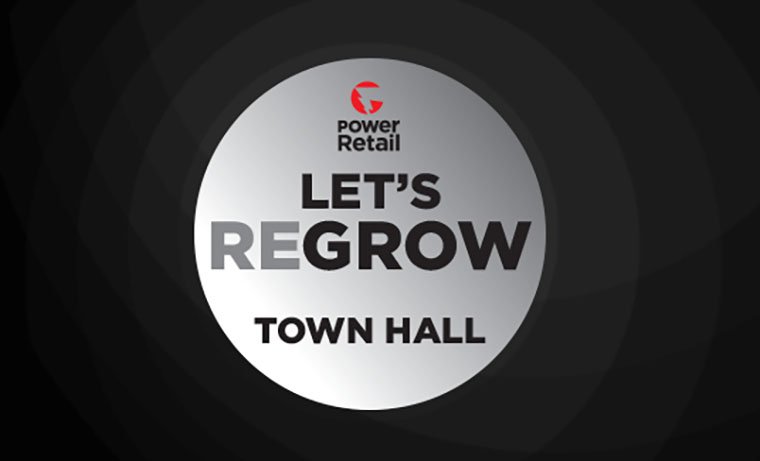 What is the world experiencing at this time? As of this morning, Australia has more than 4,700 confirmed cases of COVID-19. Due to Government regulations administered across Federal and State laws, millions of Australians are isolating within their homes.
As a result, Australia has experienced mass job losses, retail store closures, a fall in consumer confidence and unknown timeframes of when things will resume.
Due to these restrictions, there has been a boom in online purchases of essential goods. These include (FMCG, food, etc. ) and staples (pet food, household items). "Associated directly with the rise in COVID-19 cases and the decline in consumer confidence, we have seen in the past two weeks a significant jump in visits to the Power Retail Top 100," said Grant Arnott, the Founder of Power Retail. "The overwhelming bulk of the growth is in household essentials."
As recently as the end of February, when there was a significant awareness of COVID-19 in Australia, but minimal cases, 98 percent of online shoppers were planning to spend the same or more online.
However, as Australian progressed into March, there was a 30 percent swing from shoppers who planned to spend the same online a=to shoppers who planned to spend less online.
"This week, the numbers planning to spend less online remained the same, but the numbers planning to spend more rose significantly with a wave of store closures," Arnott explained.
Online shoppers under the age of 25 are interestingly more likely to decrease their spending online. In contrast, the older demographic (aged over 35), are more likely to increase their online shopping spend over the next few months.
"This week, the number of consumers decreasing their online spend in the Under 25s category is far more precipitous, with 39 percent planning to decrease online spending," Arnott said. "However, in the age groups, 35 and above the indicators are much more promising, with a steady week-to-week increase in numbers planning to increase their spend online in the next month, coinciding with store closures."
Due to panic buying across the country, supermarkets have implemented actions to reduce the strain of low stock. This, in turn, means reduced online deliveries and specified store hours for members of the community.
For online retail, several markets are seeing a jump in volumes. As a result of stores closing across the country, multichannel retailers saw a rise in the past week as consumers turn to online channels.
"The foot traffic left the shopping centres and headed for the online stores of the multichannel retail brands, which started before the store closures," Arnott said.
As of last week, New Zealand imposed COVID-19 Stage 4 restrictions, which puts a significant strain on the e-commerce market and logistics. As a result of these restrictions, e-commerce has been closed for the delivery of non-essential items.
If Australia were to follow in New Zealand's footsteps, it could result in enormous ramifications for Australian e-commerce. Currently, non-essential e-commerce represents 80 percent of the total e-commerce spend in Australia.
A New Zeland scenario could 'wipe out $25 billion a year minimum (annualised) of e-commerce revenue'. If Australia were to enter Stage 4, similar to NZ, from April to May, these restrictions would be a $4 billion minimum hit.
Australia Post is "working with various state governments and does not believe it will be the same arrangements as New Zeland," a representative told Power Retail.
Let's Regrow Information Session data is based on Power Retail's weekly research program, which surveys tens of thousands of Australian shoppers and online retailers each year. This is combined with live data extracted from our cutting-edge Retailer Performance Benchmarking Platform, reflecting daily trends across key e-commerce metrics.
Power Retail is dedicated to providing critical and live e-commerce retailer benchmarking data and shopper insights for the online retail industry. Click here to find out more about Power Retail E-Commerce Intelligence or here to sign-up for the free weekly Pulse Newsletter for more essential online retail content.