BREAKING: 2020 All Star Bash Nominees Revealed
It's one of the most highly anticipated events on the retail calendar, and for good reason. The All Star Bash celebrates the best that Australia has to offer – this year, Power Retail is taking it to the next level.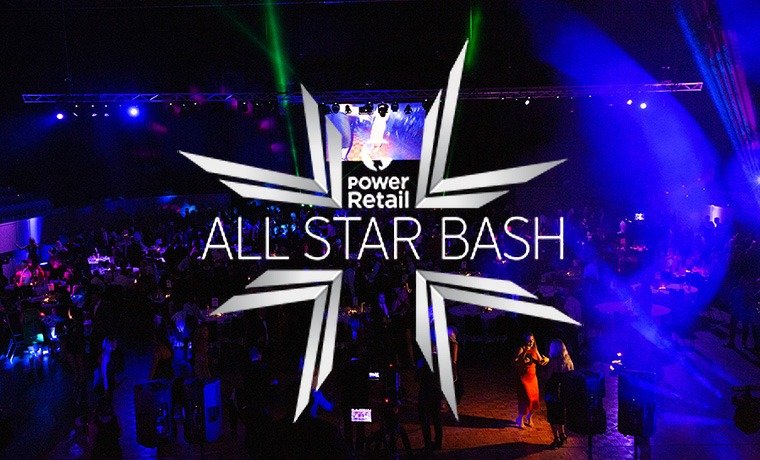 The Awards honour Australia's most innovative pureplay and cross-channel retailers. The All Star Bash gets everyone together to celebrate their achievements.
The All Star Bash Just Gets Bigger and Better
In 2020, there are more awards than ever before. In 2018, there were 12; in 2019 there was 18. To celebrate the start of a new decade, this year Power Retail is pushing the envelope with a whopping 22 awards.
So, who will win these prestigious awards?
The All Star Bash is one of the anticipated events of the year. While the big names like Woolworths, THE ICONIC and Bunnings Warehouse are making huge waves throughout the online retail industry, the All Star Bash also shines a light on the SMEs who are taking e-commerce by storm.
In 2020 there are few retailers who have cleaned up in the finalists categories. These include THE ICONIC, who have tallied up a whopping five nominations, Adore Beauty (4), Bunnings Warehouse (3) and Appliances Online (3).
The Categories
It wouldn't be the All Star Bash without a few key award categories. Some of the favourites, such as Top Small-Medium Retailer, Top Online Only and Top Innovator will make an appearance at the event, along with the hotly anticipated #1 Online Retailer.
This year, Power Retail is also introducing new categories, such as Emerging Online Retailer of the Year, Best Cross Border Performance, Most Improved Online Performance and many more.
Without further ado, here are the finalists for the 2020 All Star Bash, listed in alphabetical order. If you're interested in purchasing tickets, please check out the All Star Bash website.
The Finalists
Top Small-Medium Retailer
MWave, Nourished Life, Pushys, Tennis Online, 99 Bikes
Top Online Only
Appliances Online, Booktopia, Catch, Kogan, THE ICONIC
Most Improved Online Performance
Florsheim, Lululemon, PETstock, Swann Security, Vision Direct
Best Native Retail App
Catch, IKEA, Kogan, Officeworks, Target
Top Mobile Experience
Baby Bunting, BCF, Big W, Michael Hill, PETstock
Punching Above Their Weight
Designerex, Flora and Fauna, Hello Molly, Hooked Online, MyDeal.com.au
Top Department Store
Big W, Bunnings Warehouse, Kmart, MYER, Target
Top Home & Decor
Adairs, House, Lincraft, Spotlight, Temple and Webster
Top Electrical & Office
Appliances Online, JB Hi-Fi, MWave, Officeworks, The Good Guys
Top Sports & Leisure
Bicycles Online, Chain Reaction Cycles, Rebel, Tennis Only, 99 Bikes
Top Health & Beauty
Adore Beauty, Chemist Warehouse, Mecca, Nourished Life, Sephora
Top Fashion
Adidas, Bonds, Cotton On, Nike, THE ICONIC
Top Site Performance
Katies, Klika, Tennis Only, THE ICONIC, Uniqlo
Emerging Online Retailer of the Year
Baxter Blue, Designerex, Farm2Market, I am Gia, Maison de Sabre, QuickFlick
Top User Experience
Adore Beauty, Seed Heritage, Sportscraft, THE ICONIC
Best Cross Border Performance
Chemist Warehouse, Cotton On, Ettitude, Forever New, Smiggle
Top Social Retailer
Bunnings Warehouse, HiSmile, Kmart, Mecca, Showpo
Top Innovator
Adore Beauty, Bunnings Warehouse, Officeworks, THE ICONIC, The Party People
Top Customer Experience Award:
Adore Beauty, Appliances Online, Chemist Warehouse, Kmart, THE ICONIC
Congratulations to everyone who has been nominated!
The 2020 All Star Bash will be held on February 20 at Palladium Crown from 6.30 pm until 11.00 pm.
Contact: Alex Roberts with any sponsorship enquiries – [email protected] or, visit the website to purchase tickets: www.allstarbash.com.au
Like this story? Sign-up for the free Pulse Weekly Newsletter for more essential online retail content.