"Business as Usual" – Five Minutes with MAISON de SABRÉ
MAISON de SABRÉ are making it their mission to spark 'self-confidence' with every item they sell. We sat down with Zane, the Co-Founder and COO of MAISON de SABRÉ to discuss how the virus outbreak is impacting their business.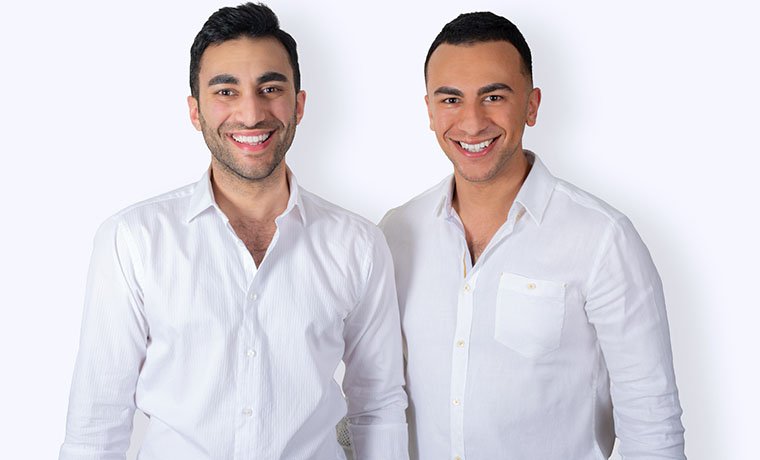 MAISON de SABRÉ aims to redefine personalised leather goods, and chooses to 'ignore' the fast fashion runway trends. The online retailer which hails from Queensland, and began in 2017 by brothers, Zane and Omar Sabré.
Moreover, the Co-Founders have set their minds on supporting the community, especially during a time of crisis. "Our mission at MAISON de SABRÉ has always been to spark self-confidence in our community and encourage people to conquer their challenges and make a positive mark on the world around them," Zane Sabré tells Power Retail.
"During this crisis, our brand ideology stands truer than ever before. It is a very difficult time for many retail businesses, as COVID-19 has created uncertainty in the supply chain and also in consumer confidence, both of which have an impact on product demand."
MAISON de SABRÉ is a pureplay online retailer, meaning the virus has a different impact on their strategy than others. "As an e-commerce company, we feel very fortunate that we have so far seen limited impact to our online stores in Australia, Japan and USA," Sabré explains.
"We attribute this, in part, to people shifting their spending habits to online during self-isolation." As such, the founders also believe their #MakeYourMark Movement ideology 'inspires' and 'uplifts' people during the crisis.
For online retailers, there I an added strain for delivery and logistics. Luckily, MAISON de SABRÉ has put measures in place to combat this stress. "We are fortunate to have planned around risks to disruptions in our supply, and as a result, we haven't encountered any significant delays in being able to deliver our products to customers," Sabré says.
"Our dispatch teams are taking extra precautions when it comes to health and hygiene when handling our products by using alcohol-based hand sanitizers, and wearing protective masks and gloves when handling outgoing products."
Stock and inventory are issues that are facing all retailers in this climate. MAISON de SABRÉ has made conscious efforts to reduce the strain in these uncertain times. "In the early days of the outbreak, we did extensive planning around our inventory and stock levels, and were able to adequately prepare our facility to hold enough stock," Sabré tells Power Retail.
As a result of the early planning, the retailer can focus on other aspects of the business. "As a result of catching the early signals and working quickly to plan effectively, we have been able to cushion the impact of COVID-19 on our customers," he continues.
So, how does MAISON de SABRÉ manage to maintain its operations during the coronavirus outbreak? Ultimately, it's business as usual for the pair. "We plan to continue to operate business as usual and have put measures in place to ensure the utmost safety of our employees, as their health and wellbeing is our number one priority," Sabré explains.
The retailer is experiencing a steady growth of customers from around the globe, despite the outbreak. "We are still seeing steady demand for our products from customers all around the world, with orders in the past week coming in from customers in 44 countries, including the UAE and Canada," he says. "As long as we are able to continue to meet the demands of our customers while keeping our staff safe by following the government's advised protocols, we will continue to operate business as usual."
Power Retail is dedicated to providing critical and live e-commerce retailer benchmarking data and shopper insights for the online retail industry. Click here to find out more about Power Retail E-Commerce Intelligence or here to sign-up for the free weekly Pulse Newsletter for more essential online retail content.