COVID-19 and the Importance of Last-Mile Delivery
Over the past few days, there have been a plethora of updates regarding COVID-19. It can get a bit confusing, especially for online retailers who rely on deliveries. Here is why the importance of last-mile delivery has never been greater in these tough times.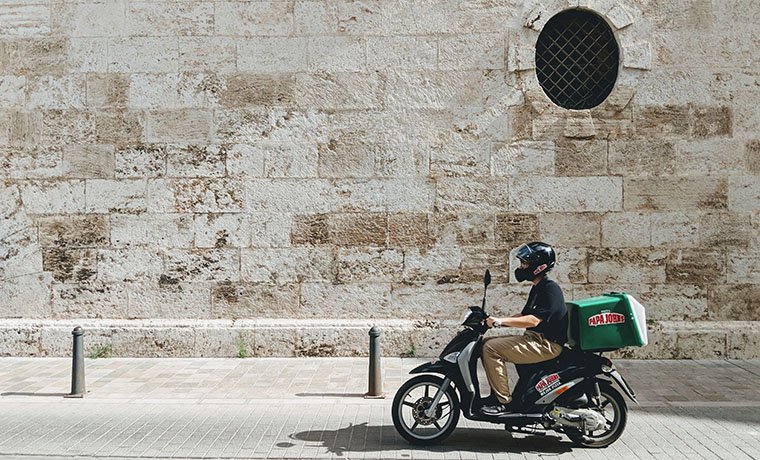 Australia is facing an unprecedented health move, one that we haven't experienced in our lifetimes. As such, it can be hard to know what to do next.
The Prime Minister's statement on 22 March called for all non-essential stores and places to close. This means that retailers are facing a tougher time than ever. For cafes and restaurants, they can rely on home delivery and take-away during the closures, but what does this mean for retailers?
"Online retail will provide an essential solution for consumers, especially in the short-term, as people isolate themselves to prevent the spread of the virus," says Justin Dery, Doddle CEO Asia-Pacific. "This puts an increasing strain on logistics operations."
"A huge thank you needs to go out to all the retail and logistics teams currently grappling with this and working around the clock to get goods to the consumers who need them. It's rare that any business could cope with such a massive shock in demand, positive or negative, and there are teams currently facing down both of these situations."
It's an issue that's facing the entire world, not just Australia. In the UK, there are efforts to push out more click and collect deliveries to ensure social distancing remains intact. This is primarily seen from supermarkets across the country – this is also to help with the overcapacity of orders.
However, in Australia, things look quite different. "Closer to home, the impact has had a much bigger shock on grocery delivery, which is understandably less mature than in the UK, and the big supermarkets have suspended these services while they prioritise managing stock
availability in-stores," Dery explains.
So, what does this mean for e-commerce retailers? E-commerce accounts for ten percent of all Australian retail, which has slowly risen YoY. Dery believes that this crisis could change the way Australian consumers see the industry. "It's not unreasonable to assume that as a result of people working from home and isolating themselves to help reduce the spread of the pandemic, that 10 percent could easily become 12 percent or 15 percent very quickly," he tells Power Retail.
"Nowhere has this been more obvious than the grocery sector. UBS' Ben Gilbert has said supermarket sales are up at by more than 25 percent year-on-year. Nielsen Homescan data indicated that online grocery sales rose 45 percent in the four weeks to February 22, 2020, compared to 12 months ago."
With the increased interest in e-commerce comes a change in customer behaviour. "Customer behaviour is a huge factor influencing e-commerce penetration," Dery explains. "We see penetration rises after big shopping events as more consumers become used to making more purchases online. While we expect certain categories of e-commerce to be higher than normal during this period with people practising social distancing, we would also expect when the crisis period has abated, the level of e-commerce penetration to settle higher than it was before this began."
Last-Mile Delivery
How can we make the most of our last-mile delivery resources, make sure people stay safe and maintain a sustainable retail business? "One of the capabilities which supports this is click and collect, because it enables multiple deliveries to be consolidated into one or several locations," Dery explains. "We traditionally think of click and collect in the store of the retailer we have purchased from, but it is much broader than that."
"Click and collect can be from a locker, which is a great addition to the suite of delivery options in a time like this where limiting human contact is important," he says. "It can also be a third- party location like a post office, department store or bank through services like Australia Post Collect & Return, or it can be a designated pop-up facility such as a car park or warehouse set up specifically to cope with increased demand for online purchases."
For retailers, it shouldn't be an 'all or nothing approach', Dery says. "Having a mix of delivery options that can be deployed to support service to as many customers as possible should be the ultimate goal."
Power Retail is dedicated to providing critical and live e-commerce retailer benchmarking data and shopper insights for the online retail industry. Click here to find out more about Power Retail E-Commerce Intelligence or here to sign-up for the free weekly Pulse Newsletter for more essential online retail content.