COVID-19 Impact: Five Minutes with Redbubble Co-Founder, Martin Hosking
We sat down with Co-Founder and interim CEO of Redbubble, Martin Hosking, to discuss the impact of COVID-19 on the online marketplace.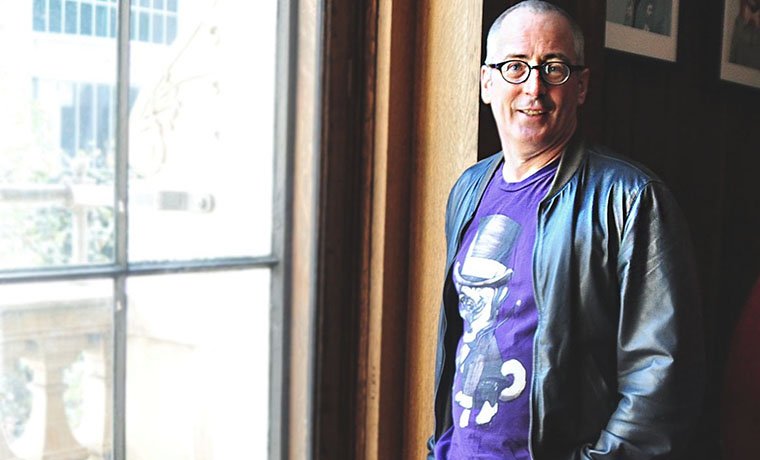 Redbubble is a global online marketplace that specialises in print-on-demand products from user-submitted art. It was co-founded in Melbourne in 2006 by Martin Hosking and has offices around the world including Berlin and San Francisco.
"Like with all companies COVID-19 has directly impacted everyone at Redbubble," Hosking tells Power Retail. "My first thought is with those who are ill and are directly affected by the virus. We moved last Monday to work from home as we recognised the need to help protect the health systems for the most vulnerable. So far this has been running smoothly, reflective of the good systems and infrastructure already in place – and I could not be more impressed with how employees have adapted to this."
Luckily, Redbubble has been less exposed to the virus down to its reduced people movement and social distancing measures. "As an online business, we have been less exposed than other sectors to the restricted and reduced people movements and social distancing measures," he says. "But clearly we, like many others, are still driven by general consumer sentiment and the macro environment."
Redbubble's business model is different from other e-commerce platforms. This is down to its 'vast range of available designs and creative works made possible by the independent artists'. As such, the COVID-19 outbreak is directly impacting them differently than it would to others.
"We are fortunate to have a highly diversified and localised group of fulfilment partners," Hosking explains. "So far they have been able to keep vital stock. All governments have appreciated that keeping factories and the mail services operating is essential, and at least at this point, we have seen only minimal impact on the logistics and fulfilment network."
So, is it business as usual for the retailer? Well, RedBubble is taking things one day at a time. "We are, like all companies, reviewing the potential social impact of the virus and the economic ramifications," Hosking explains.
Thanks to its robust business model, Redbubble isn't expecting any sever changes. "We have a business model that is inherently robust and the underpinnings of the strategy are solid, so we are not anticipating drastic changes. It is likely that online companies with solid value propositions will do relatively better given the nature of the crisis."
Power Retail is dedicated to providing critical and live e-commerce retailer benchmarking data and shopper insights for the online retail industry.
Click here to find out more about Power Retail E-Commerce Intelligence or here to sign-up for the free weekly Pulse Newsletter for more essential online retail content.