COVID and Cyber Blackmail | How Retailers can Avoid the Risk
With the sudden wave of e-commerce interest and purchases over the course of 2020 was once unprecedented but has now become a necessary tool for survival in the modern retail industry. As such, it's crucial for retailers to understand and adapt to the challenges that come along with the e-commerce boom.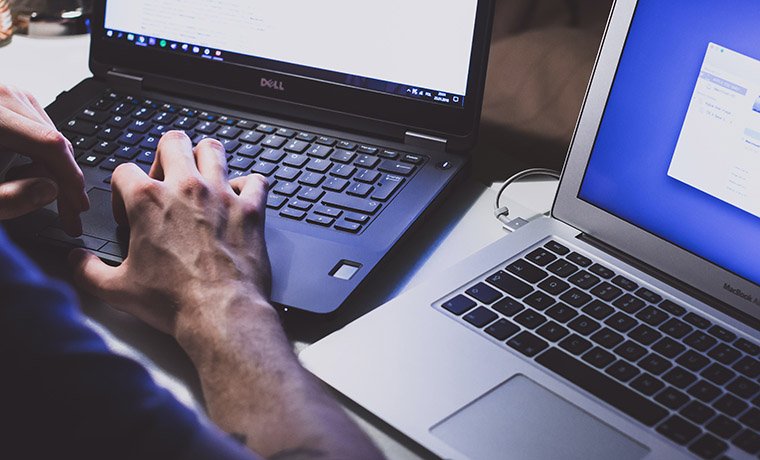 In a report from CreditCard, the increased interest in e-tail has also piqued the increase in cyber fraud. How can retailers prevent this fraud, and help create a trusting and loyal relationship with customers?
"During COVID, as a society, we have become less discerning about what we choose to click on, and to whom we hand over our personal and payment details, leaving us wide open to phishing attacks and other scams," said Roland Bleyer, the Founder and CEO of CreditCard.
"Providing greater opportunity for hackers, it's not only this dispersed pool of workers causing problems, there is also a larger spread of devices and connections accessing valuable business information, which were previously held on much tighter terms."
For businesses, there are many ways to help increase security and reduce the likelihood of a cyber attack for customers.
Increase Security Awareness
"Ensure each of your employees is fully versed in all things security. Details should be provided of how to recognise common tactics used by phishers and scammers, as well as the importance of password security," Bleyer suggested.
Employ Ongoing Penetration Testing
"Conduct penetration testing to spot vulnerabilities and identify employees who tend to click on links they should not," the report said.
Tighten Email Security
"With email security filters set up correctly, you can stop malicious emails and the links within them before they hit your employees' inboxes. Keep email systems patched and use the latest antivirus software to scan both incoming and outgoing emails," the study found.
"Attacks on cloud-based services and disruptionware – designed to cause chaos by disrupting critical systems and disseminating disinformation via deep-fakes – are on the rise, with chinks in businesses' security systems stretched wider with more employees working from home," Bleyer said.
"The truth is, no one is immune. Cybercriminals will target anyone with a device and an internet connection, whether that's an individual, a small business, a not-for-profit, or a large conglomerate. The more they target, the higher their chances of success. But, that doesn't mean you – as a business, as an employee, or even as an individual – can't fight back."
Like this story? Click here to find out more about Power Retail E-Commerce Intelligence or here to sign-up for the free weekly Pulse Newsletter for more essential online retail content.