Seven Changing Online Shopping Habits that May Surprise You
Online shopping has inspired a resurgence of popularity during the midst of the lockdown and has since changed the way Australians see e-commerce forever.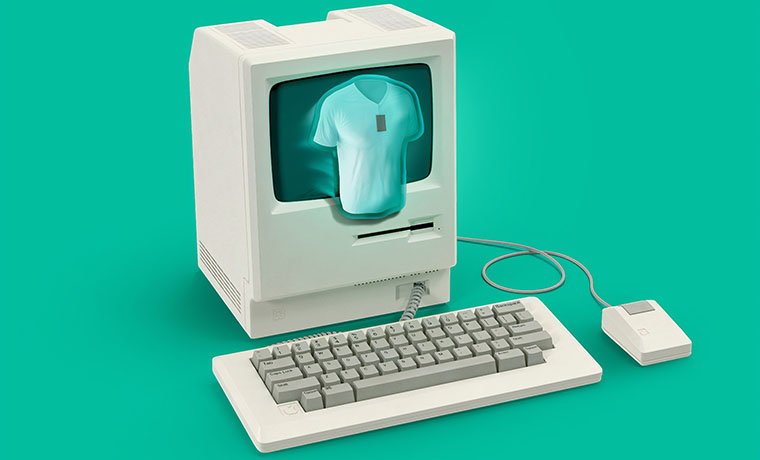 As with all seismic shifts in an industry, there will be everlasting changes in consumer behaviour, technology and trends. In a report from CouriersPlease, there are plenty of behavioural changes that have been formed during lockdown.
"A lot of major changes have taken place in the e-commerce space as a result of COVID-19," said Paul Roper, the Chief Commercial Officer at CouriersPlease. "Physical distancing restrictions, travel bans, and business closures have really forced the hand of traditional shoppers who have been historically wary of venturing online, as their concerns shifted towards a fear of physical contact from visits to public spaces."
Some of the biggest changes have happened in a wide range of age groups – here are seven online shopping habits that have changed as a result of the pandemic.
1. Under 30s are the Biggest Online Shopping Fans
According to the report from CouriersPlease, 80 percent of Aussie shoppers under the age of 30 shopped more frequently online than they normally did. Sixty-seven percent of shoppers aged from their 30s to 50s shopped more, and 53 percent f over-50s used online shopping more than before.
2. Most Aussies Increased their Online Spend During COVID-19
The report found that 88 percent of Australian shoppers increased their online spend. This was as a result of the closure of physical stores, as well as reducing their chances of coming in contact with any potential infections.
3. Saturday is the Most Popular Day for Online Shopping
During the height of the pandemic, one-quarter (24 percent) of Aussie consumers said they did most of their shopping online on a Saturday. The next most popular day was Wednesday, with 18 percent of shoppers spending more online during the mid-week. This suggests that "purchases on hump day helped many to get through the rest of the working week," the report found.
4. Online Shopping Popularity is Set to Stay
While the stores sit across Australia, online became the only platform available for many categories within retail. CouriersPlease reported that 56 percent of Australian consumers said they will continue to shop more online than they did before the lockdown restrictions. Younger shoppers are more likely to shop online, with 64 percent of the under-30s saying they were in favour of more online shopping. Furthermore, 62 percent of shoppers aged 31-50s said they would also shop online more often than before – 43 percent of consumers aged 50 plus also said they would be in favour of online shopping.
5. Many Aussies Use Online Shopping as a Distraction
Rather than working or studying, 44 percent of Australian consumers said they use online shopping as a distraction. Moreover, 61 percent of shoppers aged under 30 and 44 percent of consumers aged 30-50 "admit they regularly browsed online shopping sites when they were actually meant to be working or studying," the report found. Only 11 percent of over-50s said they used the platform as a distraction.
6. Smaller Purchases were More Popular than Bulk-Buying
While bulk purchases were prevalent during the first stages of lockdown (and the second stage of lockdown in Victoria), this isn't the case with online. The report found that 72 percent of online shoppers preferred to make small purchases regularly, rather than large purchases in bulk. However, shoppers aged 30-50, which tend to be time-poor, were more likely to buy in bulk compared to other age groups.
7. These are the Three Most Popular Online Categories
The three most popular categories for online shopping during the peak of the pandemic were fashion, health and beauty, and food. According to the report, 40 percent of online shoppers purchased fashion items, and 38 percent said they purchased food or alcohol. Thirty-six percent said they bought technology or electronics online, and 34 percent said they purchased health and beauty items online.
Power Retail is dedicated to providing critical and live e-commerce retailer benchmarking data and shopper insights for the online retail industry. Click here to find out more about Power Retail E-Commerce Intelligence or here to sign-up for the free weekly Pulse Newsletter for more essential online retail content.