Cya Millennials, It's All About Gen Z
It's time to say goodbye to Millennials as the Next Gen Shopper – say hello to Gen Z. This new type of digitally-native shopper may have many similar qualities to its predecessor, but there are some major differences that retailers need to identify if they wish to connect with them.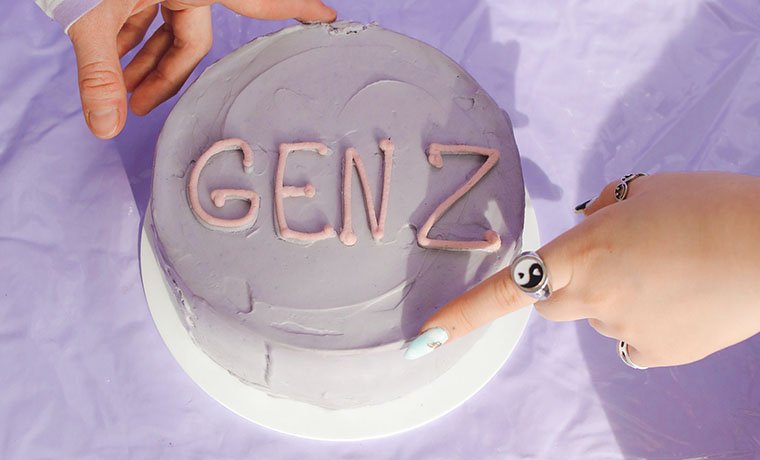 What Defines Each Generation?
This is a concept up for debate. The most widely accepted definition for the two generations is that Millennials were born anywhere from the early 80s to mid-90s, and Gen Z is from the mid-90s to the early 2000s.
The oldest part of Gen Z will be moving out of home and starting their career objectives, whereas the youngest in the Generation are still at high school or university, living at home. Gen Z depends on the internet in its entirety for education, entertainment, information, and living in a post-COIVD world, shopping.
There are five million people that identify as Gen Z, which makes up 20 percent of Australia's population.
According to a report from WP Engine, Gen Z represents up to a whopping $150 billion in buying power worldwide. Moreover, they influence $600 billion in spending globally. In 2020, Gen Z accounted for 40 percent of global consumers.
So with all this power, are retailers paying enough attention?
Gen Z vs. Millennials: Similarities
Millennials have arguably been long-figured out by retailers worldwide. So, how does the next generation shape up compared to its predecessor?
Raised on a Healthy Diet of Google and YouTube
The two generations are digitally-native, meaning they have been raised on the internet and understand the concept of e-commerce well. Both ages have lived and gathered their information using the internet, so they have an equal understanding of the online shopping process.
Furthermore, there are driving factors that apply to both generations, including core values and sustainability. Some shoppers are even willing to boycott a brand if they don't follow specific values.
Core Beliefs Drive Shopping Behaviour
The two generations are passionate about sustainable practices. A report from Nielsen found that 75 percent of Millennials said they are actively changing their spending habits to become more sustainable.
Furthermore, a report from Voxburner reported that 77 percent of Gen Z shoppers said they would purchase from a retailer that fights for the same values that they believe in and will be more likely to shop somewhere that supports a passion of theirs.
Gen Z vs. Millennials: Differences
Retailers have discovered almost every little detail about what drives a Millennial to shop online. However, it's time for retailers to understand what would cause the Next Gen shopper to purchase online. What do they like; what do they hate? Here are some defining characteristics that differentiate the Gen Z shopper from their predecessor, the Millennial.
Gen Z Isn't Afraid to Say Bye to Brands they Dislike
Other than the years they were born into, there are some distinct differences between the two generations, especially when shopping online. Values-driven shopping behaviour is similar for the two generations. Still, Gen Z has shown that they are willing to cut off a retailer entirely if they don't follow in the values-driven footsteps.
Millennials and Gen Z are values-driven when it comes to spending their money. If a brand or retailer doesn't follow those values, they are likely to avoid them altogether. In fact, research from Voxburner found that 23 percent of Gen Z shoppers have boycotted a brand entirely if the retailer doesn't follow an action or a cause that they believe in or follow,
Trends to Save the Planet
"While the two generations are very similar in many ways, one of the stand-out differences we've noticed when it comes to e-commerce is that Gen Zs are super keen on the vegan trend at the moment," said Shuey Shujab, the Founder of Whitehat Agency.
"This trend is massive and continues to grow in momentum across all retail pillars. Gen Zs are also very conscious of the environmental impact of their purchases – be it the product itself, packaging, or even the way it's made, so they prefer to buy from brands that they know are making a positive impact. For example, zero-waste packaging is hugely popular with Gen Zs right now. Any e-commerce brand wanting to cut through the competition really needs to make sure they're having a positive environmental impact, and if the product is vegan, then all the better!"
TikTok to the Top
It's no secret that Gen Z loves TikTok. The video-sharing app is Gen Z's version of Instagram and is an excellent platform for retailers to start investing in if they wish to capture the generation's attention.
"Gen Z depend on the Internet as a primary source of entertainment and access to their friends. This is a major divergence from preceding generations, who all rely on the Internet primarily for access to information," said the report from WP Engine.
This generation is the most internet-dependant group in history, so it's no surprise that they have utilised the latest tools to share content they enjoy.
Brands and retailers that create rich content need to take notice of TikTok. Photos no longer have the same impact as video content, and Gen Z helps drive this change. Short, concise and consistent videos are a great way to encourage your younger audience to stay connected to the brand.
They Know What They Want and Expect Retailers To Know Too
Gen Z knows what they want when it comes to shopping online, and as they grew up in a digital world, they expect retailers to understand what they want.
In a report from WP Engine, 60 percent of shoppers 'believing' in personalisation, and 44 percent expecting personalised content when they shop online. In fact, those 44 percent said they would leave a site if the retailer didn't predict what they want, like or need.
An excellent example of the platforms that provide curated and personalised content includes Depop and ASOS, which heavily market themselves towards attracting Gen Z.
Depop is a C2C online marketplace that acts as a social media platform. Users 'like' the products they prefer, which encourages the algorithm to push items that the customer might be interested in purchasing. "We know that the next generation want an experience that the fashion industry is struggling to provide. They want authenticity and to set their own trends," said Maria Raga, the CEO of Depop.
"They're influenced by real people. They want choice and individuality, the ability to buy on-demand and sell on with ease. At the same time, they want to reduce waste. Depop is set up to meet these changing demands. We exist to empower the next generation to transform fashion."
Online Domination
If the pandemic has taught businesses anything, it's that having an online presence is essential for a robust future. The Gen Z shopper hasn't known a life without the internet, so they have placed a hefty amount of importance on the platform.
As such, 63 percent of respondents said they expect all shopping to take place online in the next ten years. Is this likely? No. Physical retail will most likely always have place in society, However, it does indicate that e-commerce will only continue to increase in popularity as the Gen Z shopper gets older.
"More than any other generation, one of the defining characteristics of Gen Z is that they prefer the Internet and connected devices to become more predictive in the future, ultimately predicting what they need at all times—and providing it, an expectation that is already coming to fruition with the increase in online orders and delivery," said the report from WP Engine. "For Gen Z, personalisation isn't creepy; it's a desirable prerequisite for a trusted brand."
The Three Ts: Trust, Trust, Trust
While Gen Z are highly visual generating, it's not just about the colours, fonts, or products used throughout the videos – ultimately, it's about authenticity. In the report from WP Engine, 82 percent of respondents said they would trust a company more if the images in the ads are of actual customers. A further 75 percent said they would also trust a brand more if they use non-Photoshopped images throughout their campaigns.
According to the report from WP Engine, five key elements drive trust with Gen Z:
Products
Reviews/Rating
Customer Service
Recommendations
Website
What can retailers take away from the next generation of shoppers? It's all about authenticity, sticking to social values and driving digital experiences. Gen Z influences $600 billion in spending globally, and will represent 40 percent of global consumers – it's time retailer start paying attention.
Like this story? Click here to find out more about Power Retail E-Commerce Intelligence or here to sign-up for the free weekly Pulse Newsletter for more essential online retail content.