"Do As I Do, Not As I Say" – Outlook's Greatest Insights
Power Retail's inaugural Outlook 2020 lunch provided leading insights and consumer data, collected by the Power Retail Insights team over the past 12 months.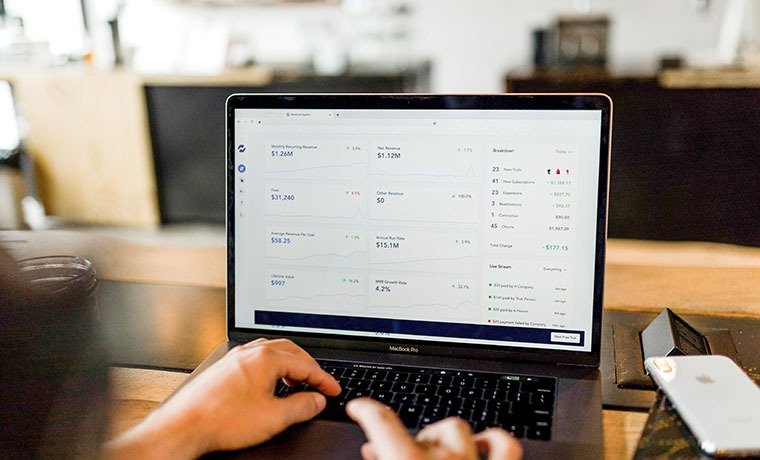 Online retail is currently going through a myriad of changes, but that has always been the way.
Sucharita Kodali, the Vice President and Principal Analyst at Forrester Research, presented findings and data from the United States and across the globe. Furthermore, she explained the trends and vital trends to avoid when facing the current online retail market.
Less Is More
Free delivery, free returns, same-day delivery, big-ticket discounts, the list goes on. As customer expectations further develop, so do the struggles of the retailer. There's more investment, more innovation, more speed and more experimentation. But does this solve any issues, or does it ignite them?
Throughout the presentation, Sucharita Kodali noted that the big tech companies are continuing to grow in revenue and size, but retail hasn't. "Retailers keep leaning into these companies", Kodali began. The likes of Amazon, Google and Facebook, are continuing to leverage this growth without seeing an impact on the retail industry. Not in the way you'd expect, anyway.
The Forrester report found that 60 percent of retailers are leaning on Google ad spend to attain cut-through  – compared to 51 percent in 2019, there is an evident lift in popularity amongst the big tech companies. But should this continue?
What Are Customers More Likely to Listen To?
Customers are surrounded by an oversaturated world of advertising and content. From Google ads to OOH (out of home) advertising, there are certain spots on people's radars that get more focus than others. The Consumer Technographics Asia Pacific Online Benchmark Survey (2019) found that OOH ads get 37 percent more attention than an ad in a magazine, which received 27 percent.
In-store ads remain as one of the most popular forms of advertising for consumers, with 37 percent listening to, direct mail ads follow in at 36 percent and ads in Google search results will garner more attention (32 percent) than advertisements in mobile apps (23 percent).
So, what do consumers avoid? Well, 48 percent will vehemently avoid ads on websites, such as pop-ups and banners. While ads from Google and other search engines will capture some attention, 43 percent will be unlikely to pay attention to them at all.
What Matters to Retailers? And Does it Matter to Customers?
Or more importantly, what do retailers think customers want? There are plenty of priorities that retailers put ahead of others. 'Generally faster shipping' sits at the top of this list, with 42 percent of retailers making it their top priority. Shipping from the store comes in second with a priority stake of 15 percent, and omnichannel fulfilment sits at 12 percent priority. "But it doesn't make a lot of sense," noted Kodali. "Customers don't really care for it." Throughout the presentation, Kodali dissected the driving factors which online shoppers pick – final price sat in the lead with 51 percent, and free shipping came in second at 47 percent.
Ultimately, retailers can't afford these priorities anyway. In 2018, Amazon spent $27.7 billion on shipping alone. "That's higher than the DGP of Estonia," Kodali explained.
What Can Retailers Learn?
When it comes to leaning on the likes of Amazon, Kodali tries to avoid it. Retailers can't afford to compete against the juggernaut that is Amazon, but there are elements that retailers can emulate. "Do as I do, not as I say," Kodali explained. It's best to avoid copying what Amazon does, such as its free shipping and innovation, as retailers can't justify the expenditure. Pay 'less deference to the digital titans and their hype', Kodali suggested. Another tip is to avoid too much promotional activity and focus on the things that these brands are doing right.
Amazon, Facebook and Google don't hire people haphazardly. There is a series of steps that they follow to ensure the right person is hired for the job.
"Amazon's 'bar raisers'; interview process is exhaustive; can take five hours per week for the 'bar raisers' – Facebook has committee-based hiring; hiring manager often doesn't interview – Google's APM program is a management rotation program which empowers junior team members to be effective," Kodali explained. "These companies collect data on who the best interviewers are, and managers at these companies are always interviewing and meeting people."
Eliminating Mistrust
Rather than investing in egregious data collection, put your money in 'loyalty, private label and trust-building practices' Kodali suggested. From value-based retail to return-instore initiatives, steps can be taken to eliminate distrust and suspicion from the customer. Returns are one of the biggest pain points for retailers to overcome. Still, as consumers become increasingly aware of the opportunities within this category, it will be harder for retailers to justify stepping back from the innovation.
Returns ad tracking are more important than fast shipping, noted a 2019 Narvar Consumer Report. The study found that 30 percent of Australians would be happy to return an item in-store due to fear of the item getting lost in the mail. "The top reason shoppers prefer in-store returns because they receive immediate credit & don't have to worry about their returns getting lost in the mail," Kodali explained.
"In general, retailers need a different playbook because they've been doing things the way that others tell them to do things but not really looking at what's actually working, or what's actually alienating customers," Kodali finished. "They're following their competitors, not their customers, that's the key."
Like this story? Sign-up for the free Pulse Weekly Newsletter for more essential online retail content.