Does Online Retail Alienate the Older Shopper?
From using hashtags to Millennial Pink, there are plenty of ways to appeal to the NextGen shopper. But what about the rest of the online demographic? Is online retail forgetting about the older shopper?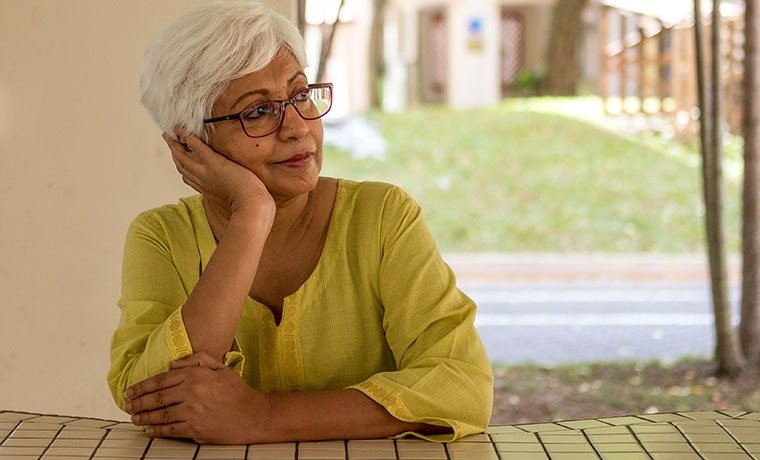 Appealing to the NextGen shopper is always a crucial element for every retailer's plan. What do they like? What language do we use? How do we appeal to them? While it's fantastic to appeal to the NextGen shopper, it seems that the focus is pulled away from a target consumer that still matters: the older generation.
In an article Power Retail published last week, a report from CouriersPlease showed that 43 percent of Aussies are looking to make more purchases online in the 12 months. The majority of this figure applied to shoppers under the age of 65. Only 25 percent of consumers over the age of 65 said they'd be shopping more online in the next 12 months.
"We're seeing tech-savvy shoppers embrace eCommerce more than older generations, which could be due to retailers focusing and targeting the younger market through social marketing platforms such as Instagram and Facebook," said Jessica Ip, a spokesperson for CouriersPlease. "However, it's important that retailers don't forget about the older market, as they are generally the ones with more disposable income."
The trending topics for e-commerce professionals often dictate to the younger audience. After all, they're digitally savvy and understand the nuances of e-commerce. While it's an important topic to cover, often other demographics become unnoticed, therefore forgotten. The older generation is bereft of this information and attention, too often due to their perceived limited understanding of the industry.
Why Ignoring the Older Shopper is Dangerous
It's a misstep for retailers who ignore the older shopper. While younger shoppers (aged under 35) have a larger real estate across the online retail market, the older shopper typically has a better disposable income. So, why do retailers target their branding, CX and overall shopping experience to this particular group, without thinking of the big picture?
Shoppers born between 1945-1965 are often affluent, well-educated and understand tech far better than some retailers and advertisers may believe. Bordering on ageism, it may be considered unfair and dangerous for a brand to avoid appealing to them altogether. Online shoppers under the age of 34 account for 39 percent of the market – 16 percent are aged above 55. This isn't a huge percentage, but it does make up an untapped market of shoppers that often goes unnoticed.
If a retailer targets the NextGen shopper in its entirety, it is completely cutting out a range of consumer that can bolster growth. It can be beneficial to create a strategy for the older audience, especially if you already have one for the NextGen shopper.
Branding for the Older Shopper
While online retail publications discuss what makes the NextGen shopper tick, these tactics may ultimately alienate the older shopper. From specific colours to language, it's easy to appeal to one demographic and make another completely distrust the retailer.
According to Nielson, the older demographic's shopping is 'similar to those of the 18 to 34' cohort. Just like the younger shopper, those in the older demographic tends to do extensive research on a product prior to purchase. As such, trust and loyalty are essential factors to consider when targeting this audience.
Customers over the age of 50 aren't silly, so it's vital to use language and branding that doesn't appear to look down upon them – it may come across as offensive. However, they prefer simplicity when they shop online, so make sure the branding is simple and gets to the point. This isn't even directed at the older shopper. Typically a short, concise and clear message will be far more effective for online shoppers than something complicated.
Tips to Attract the Oder Shopper
Without looking condescending or patronising, producing an e-commerce site that's friendly for a broad demographic is an essential step. Of course, if a retailer is selling women's clothes with a target market of 15-30, this may not apply, but those in the consumer tech market, hardware, home and garden, etc. need to use certain steps to attract every type of consumer.
It's best practice to avoid speaking like a Millennial with branding and overall messaging. Not only doe sit alienate the older shopper, but it also divides the target market that it's aiming for. "The thing is, don't speak to a Millennial like a Millennial," says Mark Culter, CEO of Temple & Webster. "The basics of shopping, which is to have a strong proposition that appeals to the shopper, and to stick by it."
The same goes for memes, trending topics and even colours. If a retailer aims only to a certain demographic, that's a different story. However, using a simple and strong message that can resonate with an entire consumer base is a far better idea than trying to please a certain age group. Most of the time, it doesn't work anyway.
Tips for Success:
Make sure the font isn't too small to read – This is also beneficial for users on mobile.
Make CTAs larger, so they're easy to read – Again, don't be patronising.
Add reviews and images from customers within product pages – This establishes trust between brand and consumer.
Explain the delivery process in its entirety – Click & Collect is a relatively new concept so that they may require an extra explanation of the process
Avoid too many clicks – As common CX practice, the fewer buttons needed to press for checkout, the better.
Why Is This Important?
The way the world is currently turning, we're coming to a point where the older shopper will outnumber the young. While the NextGen shopper will always be tech-savvy and understanding of a digital world, they don't have as high a disposable income, nor the purchasing power that the older generation has. According to The Guardian, more than half of the population (54 percent) in the UK over the age of 65 shops online.
With such a vast untapped market, there's nothing to lose.
Like this story? Sign-up for the free Pulse Weekly Newsletter for more essential online retail content.