E-Commerce is "Inevitable and Irresistible" | Q&A with Maggie Zhou, MD of Alibaba Group ANZ
Alibaba's 11.11 Global Shopping Festival exceeded expectations in the first 24 hours of its launch, further solidifying e-commerce's place in the post-pandemic world. Power Retail sat down with Maggie Zhou, the Managing Director of Alibaba Group Australia and New Zealand, to better understand the changing customer behaviours in China and how it may impact Australian retail.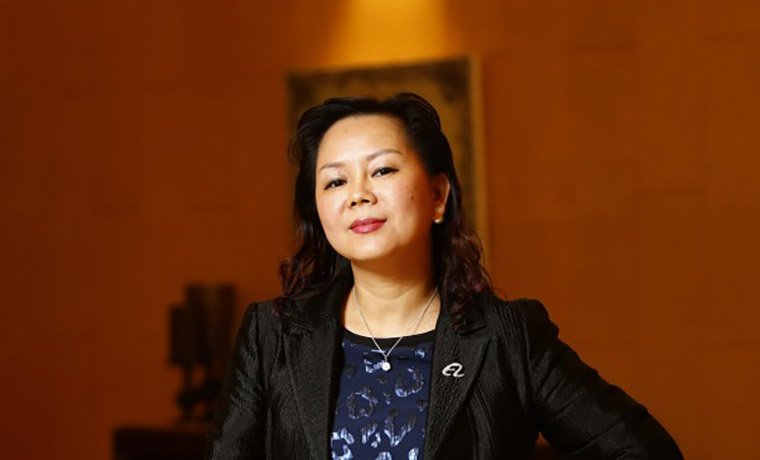 Online retail has been experiencing history-making changes in the last six months. What have been some of the most significant changes that Alibaba Group has seen this year?
"This year is a unique year. We found that there's an increasing number of consumers that have started to shop online, even those who have not shopped online before. And after COVID, they will continue to do so. Consumer habits have changed for good, even after a pandemic. You are seeing this year, due to the impact of the pandemic, you are seeing a sharp increase in imported products. Before, when they would travel around the world and buy everything outside China, and bring it back to China with imported products in their luggage. But today, due to COVID, they cannot do that, so all the behaviour is shifting to online today. 
"Another phenomenon in China today is live streaming. It is even more popular than before. This year, also, many KOLs (key opinion leaders (i.e. influencers)) would do livestreaming to help promote the brand to consumers – and today, even the top KOLs would also invite movie stars to do the live streaming together with them. Even the Mayor of the Counties and the head of the village or farm, they are also doing live streaming to promote the specialities from their local areas. It's very interesting to see how diverse and colourful livestreaming today in China. In Australia, live streaming is also becoming popular, because people are staying at home and many are turning to shopping as entertainment—or as we say at Alibaba: 'shoppertainment'." 
Many older Australian shoppers are using e-commerce platforms for the first time. How does Alibaba Group make the shopping experience easier for those who aren't used to e-commerce platforms?
"In China, we have a big population. Younger generations have used online for online shopping, but senior people also have the demand to shop for convenience. In 2018, Alibaba and Taobao launched the platform for older people, for China's older generations. It makes it easier for older people to register an account and browse those products online, and delivering an improved user experience. We have a lot of AI technology for personalised recommendations, to after-sale service to make it easier to choose your preference of products. Today, there is so much information online, it can be difficult for older people to choose the products. So the AI technology is very useful for older shoppers. 
"There is a new function we have, called peer-to-peer chat function. It allows your family member to help you consult for the products, and you can also request to 'pay for me' if you're not sure how to download an Alipay account to pay. You can then ask your family member to pay for you. Those experiences help older shoppers to purchase online easily and happily."
Sales events have been becoming increasingly popular over the last few years, especially with the continued adoption of e-commerce. How has the Global Shopping Festival changed over the last few years, and how have customers responded?
"The Global Shopping Festival started in 2009, so this is the 12th year – it's a circle! The first year, we had only 27 merchants participating, but this year we have 250,000 merchants. Brands really love joining the Festival, and they engage more deeply with their consumers – it's like a marketing event and a promotion for many brands. Over the last few years, this phenomenon of shifting from e-commerce to social commerce is enjoyed by consumers, like gaming when shopping. We called it 'shoppertainment' and live streaming; it's becoming more and more popular. More brands have used livestreaming this year, and not even using just one KOL, they were using maybe even a hundred KOLs to promote them and promote on social media. That information can then link to the store to generate the transaction – it's a more effective way in this e-commerce site. 
"The Global Shopping Festival will generate more parcels than last year's 11.11. Last year, we generated more than 1.3 billion delivery orders in 24 hours, so it's huge. In recent years, we promoted green logistics. We work with a company that knows how to address this industry issue with smart packaging algorithms, green shipping labels and working with merchants to reduce the use of plastic sealing tape and promoting the reuse of cardboard boxes and plastic packaging, through 75,000 recycling stations."
As a result of the global pandemic, consumers across the globe had to adjust from shopping in-store and turn online. In Australia, the increase in online adoption hit unprecedented levels, and as such, two years' worth of innovation was pushed out in a matter of weeks. Although Australia is catching up with the rest of the world with e-commerce, Asia continues to sit at the forefront of the latest innovations and trends. What are some of the most exciting retail trends or innovations that you have seen come out of the pandemic?
"This year has been full of uncertainty, so digitalisation will be the certainty. It's the future trend. During COVID, a lot of businesses have suffered about these challenges, but those businesses have pivoted to online and have survived very well, and even better than before. Digitalisation is a real opportunity for all retailers in Australia. This year, you've seen TikTok and those live streaming [platforms] – social promotions are really very popular, that will also be the trend for the future. Social commerce, shoppertainment, live streaming will be one to watch. We can learn from the Chinese market, they are a big market and have a big population. They have diversified the scenario, and are all about the digital technology innovations – we can learn and apply them to this market. 
"We are also seeing 'new retail'. What is new retail? It's the online and offline markets combined together. The core of new retail is experience, where you rate the customer experience. Then you make it better – this is also a core for new retail. In the apparel industry, you can use this online/offline store like an experience, to find the right fit of the apparel. Those products can be shipped from your central warehouse to the consumer. This will be more efficient for the retailer as well. 
The pandemic has changed the way a lot of people interact with retail and technology. At the peak of the lockdown in Australia, there was a decrease in fashion and cosmetic purchases online and in-store, but personal gym equipment saw a sharp increase. What are some of the most popular categories that customers are enjoying from the Alibaba Group?
"During this festival people still enjoy a lot of categories that they loved before the pandemic. But it has also calculated some of the behaviour changes, like those essential items, home and living products, gym equipment – it's good to do exercises at home. It's also good during COVID to buy coffee machines, and it makes you happier when you work from home! Because in China, they are seeking products from Australia and New Zealand, I think they also seek the products that are good for their health, and good for their skin, their babies. Other items like pet food are popular – in Chinese families, they don't just care about themselves, and not just their kids, but they also care about their pets. They also want their pets to enjoy better foods from the included products. That's what categories we're seeing and will be very popular."
Where do you see the future of retail in the next 12 months?
"I think that the [e-commerce] trend is inevitable and irresistible. Shopping online is the future trend, and so all these retailers need to capture these great opportunities for digitalisation, and make more technology innovation and to embrace the consumer demand, and make more products to feed their demand. That will be the future trend for the retailer." 
Alibaba's Global Shopping Festival begins on 11 November and features special guests like Katy Perry and many others. You can find out more about the event here. 
Like this story? Click here to find out more about Power Retail E-Commerce Intelligence or here to sign-up for the free weekly Pulse Newsletter for more essential online retail content.