Five E-Commerce Trends Retailers Can Expect in 2021
This year has been a strange one, to say the least. As Australia continues to grapple with the long-lasting effects of the pandemic, online retail is expected to undergo a series of changes. We've listed five of the leading e-commerce trends that will hit the industry in 2021.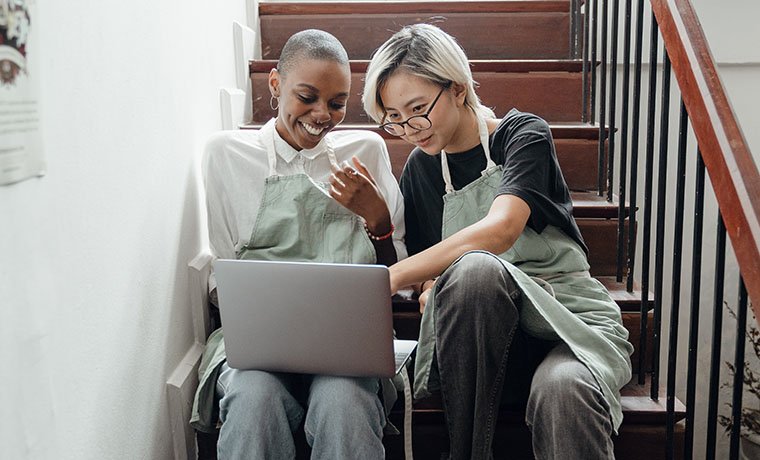 1. 'Shoppertainment'
Maggie Zhou, the Managing Director of Alibaba Group ANZ, highlighted the popularity of blending live streaming and shopping in China. "Another phenomenon in China today is live streaming. It is even more popular than before. This year, also, many KOLs (key opinion leaders (i.e. influencers)) would do livestreaming to help promote the brand to consumers – and today, even the top KOLs would also invite movie stars to do the live streaming together with them," she told Power Retail. 
"Even the Mayor of the Counties and the head of the village or farm, they are also doing live streaming to promote the specialities from their local areas. It's very interesting to see how diverse and colourful livestreaming today in China. In Australia, live streaming is also becoming popular, because people are staying at home and many are turning to shopping as entertainment—or as we say at Alibaba: 'shoppertainment'."
2. Social Commerce
It's no secret that there has been an explosion of social platforms embracing e-commerce. Leading platforms like Facebook and Instagram have made in-app shopping a priority, with the launch of the Shop function on the latter. Furthermore, the platform is debuting the first in-app shopping event, InstaNight Shopping. However, not all of the platform's users are too keen about this development.
why would instagram, a photo sharing app, replace the notifications section with a shopping tab

— yosnier (@Yosnier_) November 13, 2020
everyone: we would like to see people's posts that we follow in chronological order

instagram: how about instead of that, shopping. buy stuff. clothes. shop and buy. here's an ad. buy something shop buy and maybe another ad if that's okay. shop! buy something.

— chris melberger (@chrismelberger) November 14, 2020
However, the photo-sharing app seems unfazed by this feedback and is doubling down in its shopping features. "The events of this year have changed the way we shop, and for many Australians, the traditional shopping experience has evolved to fit safely into the palm of their hand. Eighty percent of Australians say they've made the decision to purchase a product on Instagram, so we're launching the new Instagram Shop tab as a dedicated place for our community to connect with the brands they love and discover new items and businesses," said Naomi Shepherd, the Group Industry Director at Facebook Australia.
While the reviews are mixed on the changes in social media and s-commerce, it appears that the trend is here to stay, and will continue to expand in the coming months. It might be wise for apps such as Instagram to make the shopping tools optional for consumers, as it could cause them to be driven away from the app and join something new.
3. Click & Collect
Another retail trend that definitely isn't new, but is on its way to becoming a standard is Click & Collect. As Australians continue to adapt to the pandemic-related changes in their everyday lives, certain pivots will be adopted as a part of everyday life, even after the pandemic has passed. In 2017, Woolies launched its Click & Collect initiative. "Not only do customers want ultra-convenience and personalisation, but they also want the experience to be painless and seamless," said Lisia Roth, Woolworths Head of Online Operations in 2017.
Bunnings' debut of Park & Collect was another development that came out of the pandemic. Introduced to customers at the end of April this year, it was a 'common sense' decision that will make its way through the industry even after the lockdown measures have been lifted. "We're taking a common-sense approach to finding ways to quickly adapt our business," said Mike Schneider, the Managing Director of Bunnings. "This is just another example of how we are adapting our business to this changing environment and our store teams are doing their best to provide customers with the best service while keeping everyone safe."
4. Re-Commerce
The second -hand market has been experiencing an increase in popularity recently, and it's not just because vintage items are in. The rise of reusing goods, dubbed re-commerce, is a trend we're expecting to see in 2021. This trend is fueled by a series of reasons:
It's more sustainable
It's cost-effective
It helps generate more trends within the fashion industry and beyond.
Some of the leading e-commerce platforms within this industry include Depop, Poshmark, Facebook Marketplace and eBay.
"We know that the next generation wants an experience that the fashion industry is struggling to provide. They want authenticity and to set their own trends. They're influenced by real people. They want choice and individuality, the ability to buy on-demand and sell on with ease. At the same time, they want to reduce waste. Depop is set up to meet these changing demands. We exist to empower the next generation to transform fashion," Maria Raga, the CEO of Depop, told Power Retail earlier in 2020. "By empowering our community, we're helping enable a more accessible, diverse and creative fashion industry."
Salvo's is pushing a more sustainable holiday season in its latest TVC advert, with the aim to provide more thoughtful gift-giving during the busiest shopping period of the year.
5. Purposeful Retailing
Retailers can longer just sell nice products in 2021 and beyond. The trend of purposeful retailing has become a leading factor for consumers to consider shopping with a brand, and it is expected to stay. According to Dr Abas Mirzaei from Macquarie University, there are two key ingredients to developing a 'woke' brand in 2020: authenticity and inclusivity.
Some examples of retailers taking these initiatives include Modibodi. This retailer promotes a healthy body image with its customers, an open discussion about hygiene and women's health, and provides a transparent view on sustainability.
"When I started Modibodi I knew how important it was to have a social impact side to the business, therefore, a percentage of our profits go to women in need who often can't afford feminine hygiene products – we want to celebrate our success as a business but ensure we're a business with real heart that gives back – it's not just about having a feel-good marketing campaign," Kristy Chong, the Founder and CEO of Modibodi, told Power Retail.
"We are part of the Sustainable Period Project and support many other organisations globally. Plus, our Give a Pair campaign encourages support from our customers which then facilitates Modibodi underwear donations to vulnerable and disadvantaged women across the globe."
However, while it's imperative that retailers have an understanding of their purpose, there can't be too many eggs in one basket. "It's important not to do everything. Choose the topics that matter; that makes sense to you, your brand and customers," explained Zoltan Csaki, the Co-Founder of Citizen Wolf.
These trends are not new, but they are exciting. Australia is currently undergoing a mass adoption of online retail, so you can expect to see these retail trends becoming a part of everyday strategies going forward. What are some e-commerce trends you expect to see in a post-pandemic world?
Like this story? Click here to find out more about Power Retail E-Commerce Intelligence or here to sign-up for the free weekly Pulse Newsletter for more essential online retail content.