Four Ways Retailers can Reach Sustainability Goals and Enhance Practices
Sustainable retailing has come a long way in recent years, but this doesn't mean that there's no room for improvement. As part of the Sustainability Spotlight, produced by Power Retail and The Purpose Agents, we've compiled four critical pieces of advice that retailers should follow to reach their sustainability goals, increase trust and business growth in 2022.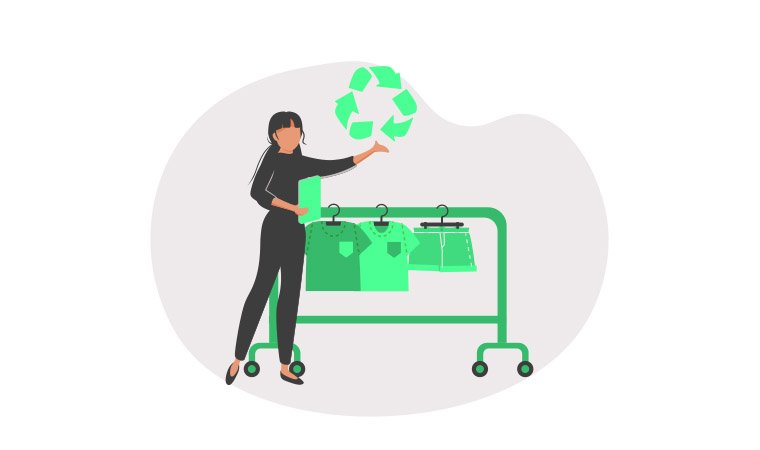 Power Retail is proud to announce that it has teamed up with sustainability consultancy, The Purpose Agents, to produce The Sustainability Spotlight which highlights leading sustainability initiatives in retail, and makes a strong call to action to Australian brands to revamp their operations and rethink their business models in order to reduce their environmental impact.
Ellie Degrave, the Founder and CEO of Go For Zero explained that businesses don't have to reach perfection to make a difference. "Perfection isn't the goal; change is. Transitioning from plastic to sustainable pens, for example," she said. "Or from bottled water to an under-sink purifier and glasses for your customers. Starting with something simple can create a ripple effect across your staff, workplace, customers, and communities."
"While one change may not seem like much, it might just be the challenge you need to start your sustainable business journey," she shared.
Anna Forster, the Co-Founder and Sustainability Strategist at The Purpose Agents, has shared four key ways that retailers can concentrate on if they wish to improve their sustainability goals and practices:
1. Reduce Carbon Emissions
The latest UN report on climate change (IPCC, April 2022) warns that it is now or never to curb emissions, emphasising the need to cut emissions by at least 50 percent by 2030 to prevent global warming of more than 1.5 degrees by the end of this century.
While many retailers address packaging initiatives and work on improving their recycling rates, the most important task is reducing carbon emissions to reach the goal of Net Zero.
Roughly 90 percent of a retailer's total emissions typically lie in the products sold. Around half of all emissions are driven by the production and processing of raw materials. That means that retailers need to tackle their supply chains, and gain transparency on all processes. Furthermore, they need to work with their suppliers to reduce their overall footprint.
2. Transparency and Greenwashing
It's no secret that greenwashing has become a major issue in the retail industry for some time. In fact, the European Commission conducted a screening of websites for greenwashing and found that 42 percent of claims were either exaggerated, deceptive or false.
Australia is keeping an eye on it, too. The ACCC is closely watching retailers and companies that make claims bout their environmental impact, and may prosecute companies that make deceptive claims or present false information.
What's the advice that we can give to retailers? They. need to be transparent and authentic about their sustainability policies and ethical practices to consumers. False claims can risk a brand to cause reputational damage, and in a time where loyalty is king, retailers need to ensure they're building trust with consumers. This is not the time for brands to put their trust in danger, especially in terms of sustainability and as brand loyalty is low and choice is high.
3. ESG is an Investment for Business Growth
Many retailers and businesses see a trade-off between increasing their sustainability efforts and building a profitable business, but this is a far cry from the truth. Actually, investing in ESG can be a major influencer for business growth.
Data from the Sustainability Spotlight shows that sustainable practices can create long-term value while minimising business risk, reducing costs in the long term, plus attracting new customers and talent.
Advice that The Purpose Agents give retailers is to invest in decarbonisation. Clear, and likely also regulator pressure towards true decarbonisation is inevitable, and likely coming sooner than many businesses realise. That's why it's imperative that businesses put it front of mind., as they can put themselves in an advantageous position to reap cost benefits in the future.
4. Investigate and Set an Ambitious Goal
What is the sustainable retailer doing in 2022? They're investigating and setting ambitious goals to improve their impact. The retailers that are smashing sustainability are looking into their supply chain, and they're collecting research from their consumers to determine what the most important practices are for them.
Data from the Sustainability Spotlight shows that one in two Australian consumers are more likely to return to a retailer that has sustainable or ethical practices. It's now no secret that the process of research is a critical element in increasing customer retention and business growth.
The advice we offer retailers is to set ambitious goals. Businesses should do this to act upon their corporate social responsibility and minimise their environmental impact.
Thank you to The Purpose Agents for their hard work and dedication in crafting the Sustainability Spotlight with Power Retail.
You can find the full Sustainability Spotlight report here, with the full list of highlighted retailers, retailer interviews and Power Retail data and insights on sustainable retailing.
The e-commerce landscape is changing. With a Power Retail Switched On membership, you get access to current e-commerce revenue and forecasting, traffic levels, average conversion rate, payment preferences and more!