What Does Good Customer Experience Look Like in 2020?
A lot of things have changed in the new decade, with many old aspects of e-commerce that were acceptable six months ago, but aren't as popular today. We asked a series of e-commerce experts to break down what makes great CX in 2020, and how retailers can improve on their current offering.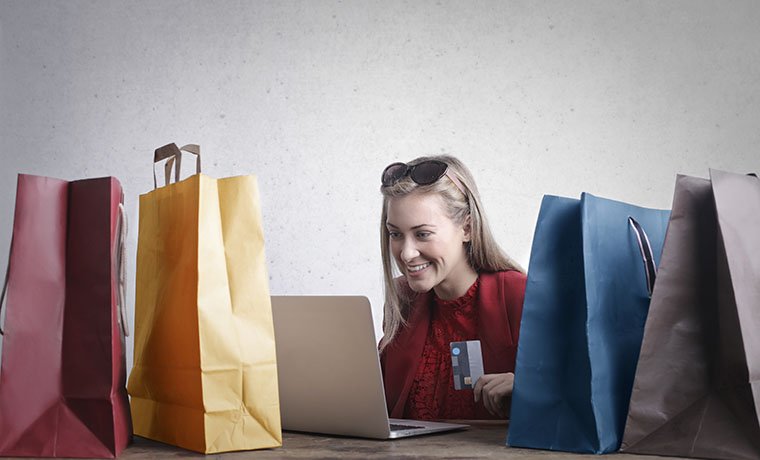 What aspects of online retail make it more appealing to customers?
Amanda Niu, Co-Founder of Eva Mattress: "To tackle this question, we need to understand why it might be perceived as 'less appealing' in the first place. In my opinion, this is because there's still an apparent gap between the experience customers would receive at brick and mortar stores, which is really their only point of reference. Using this, it all comes down to bridging that gap – be it, free delivery (who pays on top of the product price to receive their product?), prompt responses (to represent assistants in-store), free returns (who pays to return things in store?), and finally, reducing any frictions in using the website (you wouldn't expect a store entrance to be difficult to get into)."
Dan Serbanescu, CEO of Leather Depot: "Your site needs to send out trustworthy vibes – I believe one of the top reasons for a low conversion rate is usually the trust level of your site. People will always be drawn to a nice landing page with a lot of work put into it and lots of referrals (social media pages with many followers, great external feedback on Trustpilot, Google, etc., recommendations from public figures). The landing page should always have a welcoming feel to it, quality pictures, short loading time and, of course, no grammar mistakes (this probably kills trust the most)."
David Pagotto, Founder and Managing Director of SIXGUN: "When it comes to online retail people want an easy and clear way to make a purchase. This breaks down into having things like guest checkout, allowing numerous payment methods including Afterpay, and minimising the checkout steps. Additionally, people want to feel a sense of support. Things like having live chat can really boost online sales performance."
What makes a customer experience great, and what are some aspects that retailers need to improve?
Amanda Niu, Co-Founder of Eva Mattress: "It's all about making it a seamless journey for the customer, who are comparing it to brick and mortar stores and then EXCEEDING the customer's expectations. If retailers can capitalise on aspects of online retail that are unafforded in brick and mortar stores, such as people becoming increasingly busy, or stores with limited opening hours, then that's what will improve current attitudes around online retail. Ecommerce is the future, and eCommerce is all about customer service. Therefore, customer experience is everything."
Dan Serbanescu, CEO of Leather Depot: "Reduce the number of pop-ups – Nothing is more annoying to a customer than being assaulted by endless pop-ups when he enters a website. In our times, however, it is mandatory to include at least one pop-up (the privacy policy/cookie consent one). In my opinion, it should be positioned at the bottom of the page, so that the user's overall view of your main page is unhindered. Another pop-up most people find mandatory is the subscription box pop-up. The best solution I found to include this one in my site is to make it a button in the header, rather than a separate window. If you have a look at my website, you will see I positioned it right under the "Cart" icon. This way, it is very visible at all times throughout the user's session while not being annoying."
What are some other vital ways to make your retail platform appeal to potential customers?
Dan Serbanescu, CEO of Leather Depot: "Social media buttons in the header/top bar – A common practice I disagree with is placing the social media buttons in the footer… why would you do that? The footer should only contain policies/legal agreements information that customers rarely use. Everything that's important should be in the header, stand out the moment someone enters your website. I prefer to keep my social media buttons in the top bar, along with my contact email and a piece of QOL info, like 'Free Shipping'."
Dan Serbanescu, CEO of Leather Depot: "Use big attractive banners – This is common knowledge at this point. Big beautiful banners convince users to stay on your page and explore more of your website. In my opinion, 60 – 70 percent of the content seen on the user's screen the moment they open your website – should be a quality and relevant image."
Sharon Melamed, Founder of Matchboard: "Here are some elements of online retail which are appealing to customers:
– Visually attractive, easy-to-navigate website;
– Webchat option to get live assistance while shopping;
– An easy to find phone number to contact call centre;
– Extended customer service hours for answers to queries about shipping, returns;
– Speedy delivery options;
– In-country address for return merchandise (if the business is international)"
What are some other great ways to create a great customer experience? Let us know in the comments below.
Power Retail is dedicated to providing critical and live e-commerce retailer benchmarking data and shopper insights for the online retail industry. Click here to find out more about Power Retail E-Commerce Intelligence or here to sign-up for the free weekly Pulse Newsletter for more essential online retail content.