Pedal to the Metal – 15 Minutes with Heavy Metal Merchant
Passion and retail often go hand in hand. For Heavy Metal Merchant, this is no exception. We sat down with CEO and Founder, Dave Harrison, to discuss his journey into online retail and how it has changed in recent years.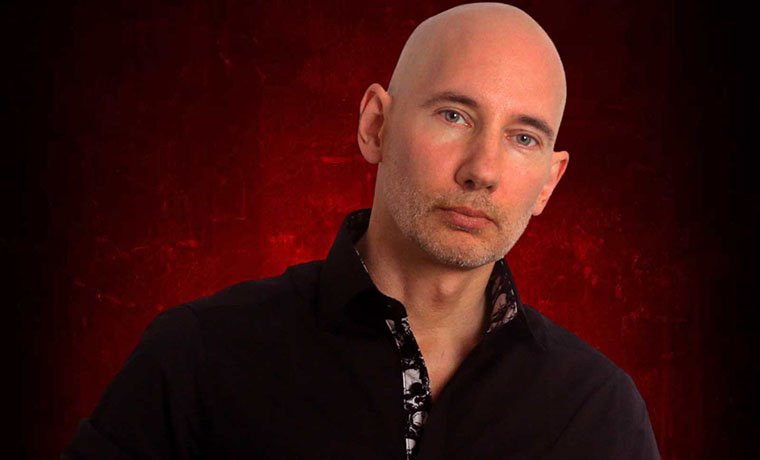 With years of experience in marketing and the music industry, Heavy Metal Merchant was born. Starting out in 2006, Dave Harrison began selling a record collection via eBay from his lounge room couch. In 2009, he started his own e-commerce platform and has since become Australia's first and largest pureplay metal and hard rock specialist.
While heavy metal isn't a mainstream music genre, it certainly has a cult following. Bands such as Slipknot, AC/DC and Guns N Roses are some of the most recognisable names, but there are plenty of other groups that are listed on the platform.
Starting out, Harrison "was working in a corporate style environment," and "needed to get out and follow the passion, for marketing and music," he told Power Retail. "Combining my many years' experience in the music industry from playing in bands, touring, working with management, promotors, merchandise and everything in between this was the perfect fit, an evolution if you will!"
Harnessing the power of the internet through e-commerce, Harrison began reaching an international audience in a 'very niche tribal way'. Taking the" 'small is the new big' bootstrapping approach" to the platform, Heavy Metal Merchant has since evolved into a leader in the category.
So, what's changed for Heavy Metal Merchant? When he began Heavy Metal Merchant, there were only a few platforms to start his journey. "Well, in the beginning, it was really just marketplaces in Australia like eBay," he told Power Retail.
"Now, there are a few of them, but with the rise of Instagram and other social media, you can drive and leverage traffic to your own brand a lot more easily. Online retail has continued to grow so of course we now have many different payment options rather than just PayPal we now have Buy Now, Pay Later like AfterPay, ZipPay, and tap and go solutions like GooglePay, ApplePay."
How Has Retail Changed?
During the pandemic, there has been rapid and unprecedented growth in e-commerce. However, e-commerce has been changing for years before the outbreak in 2020.
"Change it is constant, and you are always adapting and learning," Harrison told Power Retail.
While traditional retail means getting outside and physically exploring a store, online is mainly done at home or in downtime for consumers. For Harrison, this form of shopping is called Couch Commerce.
"Couch commerce and mobile shopping is now almost the norm – to when we first started, people were not even thinking about mobile optimisation."
"And now we've got Google shopping, voice recognition, AI customisation, retargeting, lookalike audiences and all the other developments which tailor the online shopping user experience," he said. "So yes, we knew things were heading down this path now that the first generations of internet natives are in the workforce with disposable income."
The COVID-19 Online Boom
Recent events across Australia has forced many retailers to begin their journey online. For Heavy Metal Merchant, it's all about being nimble and building a platform that isn't run on debt.
"I think those who had not yet adapted to the online space, running it larger than it has to be, lack of liquidity to carry through a year without hardship, debts and fixed costs and not optimising selling online or running virtual work from home teams were snapped into a new reality for sure a real case 'adapt and thrive' or 'do or die' scenario," he told Power Retail.
"My business model, from the start, was growth through retained earnings – not built on debt; run lean and nimble as possible with global reach, and utilising a virtual team, so we were ready for when the rainy day or what some people refer to a business 'black swan' hits."
As a result of the global pandemic, Heavy Metal Merchant found issues with flight restrictions. "Of course, there were challenges with global shipping," he explained. "We had to cut that back temporarily for a time due to flight restrictions, regulations and no go shipping zones."
The massive spike in online shopping across the world helped boost the number of orders for Heavy Metal Merchant, meaning the retailer had to accommodate for the influx of sales rapidly.
Building Relationships in a Digital Era
Heavy Metal Merchant has a niche audience. Whether the shopper is a lover of grunge, heavy metal or deathcore, there are plenty of genres and bands to choose from within the site. For fans of Judas Priest, Motorhead or Black Sabbath, there's something for (almost) everyone.
"Yes, we are not all things for everyone but everything for our particular tribe," Harrison explained. Harnessing the power of social media, such as Pinterest and Instagram, the retailer has accumulated an extensive list of repeat shoppers.
"We also like to sponsor events and get customers wearing our brand apparel – our customers are lifers and are very passionate, they are the best!" he said. "It's all about transparency, realness and quality connection not super slick and polished," Harrison said.
The Future
Just like heavy metal, online shopping isn't a new concept. As the landscape continues to expand, so will the competition. For Heavy Metal Merchant, this is an opportunity for retailers to expand their offering via digital platforms.
"Now with all the smart speakers, we are moving into voice recognition, AI tech shopping and comparing prices for you – so it is going to be more and more streamlined with the bar in customer service being raised to a very high level, he said.
No more than ever is the time to consider moving into an online platform. For retailers that are considering the move into online, or have just begun, it's important to 'stay hungry'.
"Please stay strong during these times in body, mind and spirit; this is a great time to pause and reflect," Harrison told Power Retail. "'Tough times never last but tough people do' – the best operators will survive, always be hungry to learn, evolve and adapt."
For Heavy Metal Merchants, a little bit of kindness can go a long way. "It doesn't matter how many letters or professional qualifications you have after your name," he said. "In this game of life, be appreciative – no job is beneath you, so lead from the front! Knowing how to read the temperature of a room, be polite, respectful and 'please' and 'thank you' go a hell of a lot further!"
Power Retail is dedicated to providing critical and live e-commerce retailer benchmarking data and shopper insights for the online retail industry. Click here to find out more about Power Retail E-Commerce Intelligence or here to sign-up for the free weekly Pulse Newsletter for more essential online retail content.