Holiday Season Planning Amid a Pandemic
While the world battles the coronavirus and the wave of concerns that arise in its wake, there's another issue that retailers need to get on top of – the holiday season. Australia Post explains how it will combat the influx of orders as the Christmas season rapidly approaches.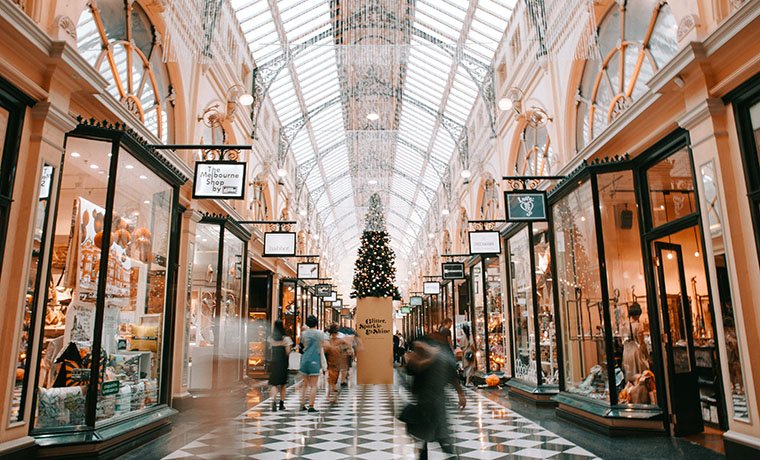 Arguably the most popular months of the calendar year are fast approaching, but with the pandemic constantly sitting on the shoulders of every Australian and the pressure added to couriers and logistics companies, where can we go from here?
The Christmas season is by far one of the most popular and in-demand times of the year for the retail industry. In normal times, now would be the opportune moment to prepare for the influx of customers, both in-store and online. However, we are not living in normal times. With stores shut across Melbourne, and Aussies purchasing more online than ever, the country is already filled to the brim with backorders, strained supplies and delayed packages.
Before planning for the holiday seasons, it is important to remember the restrictions placed in your state. For Melbournians, the gradual re-opening of retail and hospitality is inked for October 26th, if COVID criteria are met. From November 23rd, if no new cases have been recorded for 28 days, restrictions on retail and hospitality operations will be completely removed. While the rest of Australia has removed strict restrictions on retail, it's still important to ramp up the online offering heading into the holiday period.
"What many people haven't spotted yet is that 23 November falls on the same week as Black Friday. This is usually the time retailers achieve peak demand," said Leigh Williams, the CEO of eStore Logistics. "Given extended lockdown restrictions in the state, retailers have followed the rest of the country in shifting much of their operations online. With Black Friday digital sales likely to reach unprecedented levels, but with some shoppers also anticipating stores to re-open, retailers could struggle to get their order fulfilment ready."
"Retailers need to ensure they have a clear plan to manage this peak period, and ensuring they are running at a level that ensures customers remain satisfied with service levels," Williams told Power Retail.
In the United States, retailers are struggling to cope with the upcoming Black Friday sales. In a report from eMarketer, the United States has experienced an increase in YoY growth of 77 percent, meaning the country has prematurely passed its peak levels from a normal holiday period, before the 2020 peak season.
For Australians, it's safe to expect the levels of orders online will likely reach peaks higher than what we're experiencing now. So, how can retailers cope during a record-breaking holiday season?
"In the lead up to the traditionally busy peak period, Australia Post continues to explore ways we can maximise our network within all relevant government COVID-19 restrictions, and at the same time comply with our COVID Safe Plan, to make sure we keep our workforce, customers and community safe," a spokesperson from Australia Post told Power Retail.
Australia Post has been undergoing an overwhelming load of deliveries since the announcement of the pandemic by WHO. As the holiday season comes closer and closer, the increase in online orders is only expected to increase. How will Australia Post be able to handle this load amid the pandemic and upcoming record-breaking holiday season?
"We'll be utilising additional facilities to help with the collection and processing of parcels, hiring thousands of new casual team members and we've chartered additional freighter flights, all to help us manage the unprecedented volumes and deliver to customers as quickly and safely as possible," Australia Post explained.
"There are also additional Australia Post parcel delivery vans progressively hitting the streets in metro areas around the country over the coming months as some posties become temporary parcel posties to help deliver unprecedented parcel volumes and meet the changing needs of customers through COVID-19," the spokesperson told Power Retail.
How can Australian retailers provide a smooth and seamless holiday season? According to Australia Post, these two tips are worth their weight in gold.
Prepare to Manage Customer Expectations

In the Christmas and holiday peak season, it's imperative that retailers be transparent about the delivery times and any backlog updates. "Transparency is critical, as if shipping times are quoted inaccurately it can lead to downstream costs such as increased customer calls," said Claire Bourke, the General Manager of Customer Solutions and Partners at Australia Post.

Optimise Packaging Processes

Ensure packaging is robust, sturdy and stable – oversized boxes for small goods is more likely to get damaged upon arrival; it is also cost-inefficient.
"Packaging needs to be robust: sturdy, stable and safe," said Simon Pieppett, the Head of Service at Australia Post. "For example, if a sports store sends a single t-shirt or pair of trainers in a massive box because it's the only packaging they have, it's really cost-inefficient – and it could get crushed more easily."
"We are working closely with our retail customers to help them manage their peak planning, encouraging them to set customer delivery expectations at checkout and include address validation prompts," the spokesperson from Australia Post told Power Retail.
"We also encourage retailers to ensure that packing and lodgement standards are maintained throughout peak periods so that freight can move through our network safely and efficiently."
Like this story? Click here to find out more about Power Retail E-Commerce Intelligence or here to sign-up for the free weekly Pulse Newsletter for more essential online retail content.