'Hope For the Best, Prepare For the Worst' – 5 Minutes with Miss Amara
Buying a rug is a personal part of decorating a home, and Miss Amara understands that to a T. We sat down with Alexandra Tanya, the Co-Founder of Miss Amara, to discuss the online customer journey, changing times and the bright future for online home decor.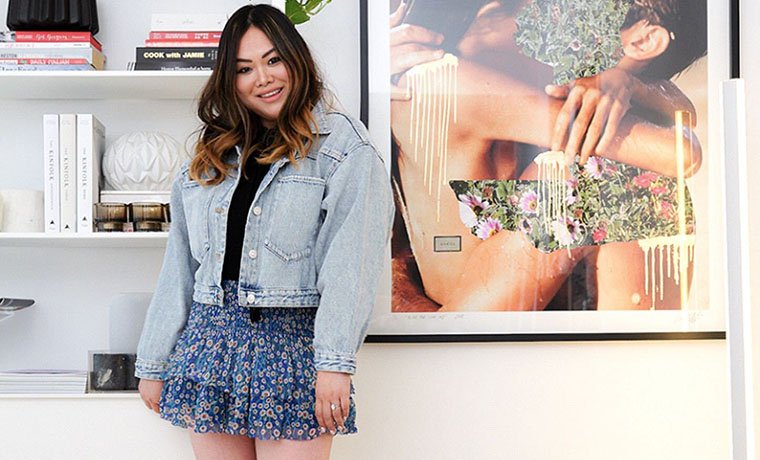 With an aim to deliver a unified customer experience, Miss Amara's family business has become one of the Aussie retailers to watch.
Can you please take us through the history of your online retail business? What was your inspiration for getting into the space, and how has the business evolved? 
I'd love to say that I got into the space because I have a passion for online retail, however that would be a lie! I've always been drawn to solving a problem, and the experience of buying a rug was a big one! I asked my friends and family, and they all had the same crummy experience at the time – so I was determined to create an exceptional and uncomplicated journey for customers wanting to change their spaces to places that inspired happiness – it was my belief that rugs were the easiest way to do that, and I still believe that wholeheartedly!
At the beginning of the business, my blue sky ideals, and all the points of difference I wanted to offer was challenging, they cost a lot of money, labour and time to deliver. I knew that the key to being able to deliver these differentiators and USPs was an unwavering dedication to growth (in the early days compromising our profit and our paychecks!) and expanding our market share by volume. We were uncompromising and stubborn, and I think that's been the best thing for us our customers, and their experience with the brand.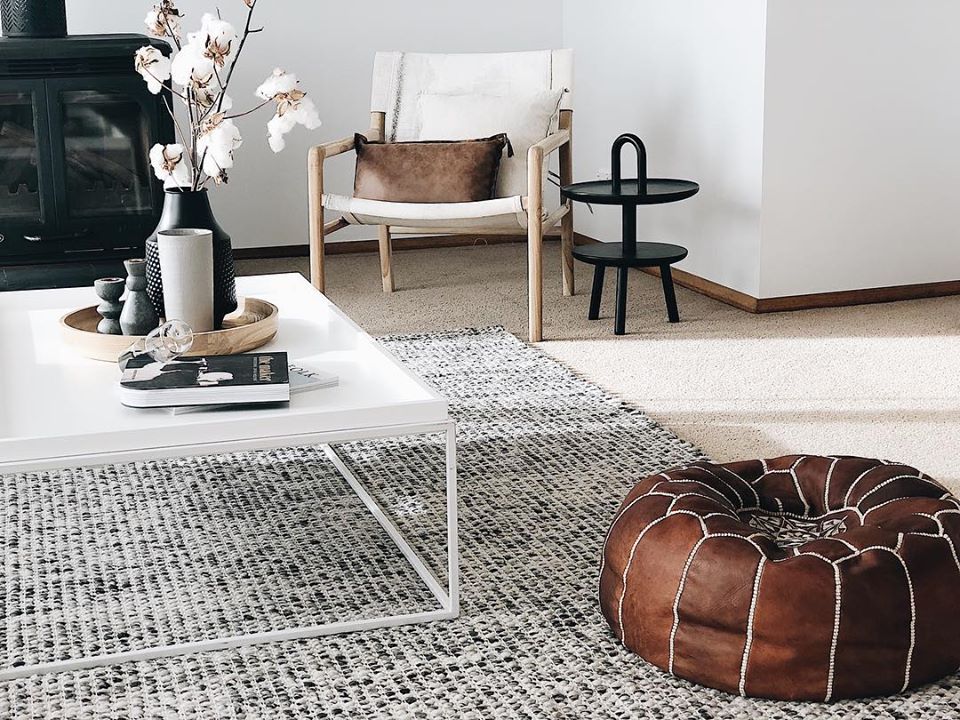 How would you describe your e-commerce business model? What key features differentiate your offering? 
We have a lot of differentiators all designed to break down the barriers that make customers question their decision to buy a rug, and online no less. These are:
A risk-free Try it At Home service which means if the rug arrives, and you realise its not right for your space, Miss Amara will pay all the costs for the courier to pick it back up and return it to our warehouse and the customer will receive a free refund. 

A complimentary free interior stylist session for every customer, where they are able to send in photos of their home and receive back a personalised curated collection of suitable rugs especially for them and their home chosen by an interior stylist. 

An online Augmented Reality 'Virtual Rug Styler' where customers can overcome their inability to imagine how a rug would work, by uploading photos of their space and the website rendering a photo of the rug in context to their furniture and space. 
We are firm believers in inspiration, and we work hard to deliver content that inspires first and foremost. Once we inspire customers through our beautiful interior posts, coming onto our site our communication is highly personalised and the journey from the get-go is customer-centric, designed to eliminate risk for the customer, deliver assistance fast and be uncomplicated and exceptional. We want our customers to be raving fans. 
Retail has certainly changed in these uncertain times. How has your company dealt with the crisis, and have you learned anything along the way? 
Uncertain is right, I think first and foremost we were ready and willing to adapt to whatever came our way. If the pandemic was our war, then communication was our weapon – on all fronts. With our team, we had an eight-stage scenario analysis of what could happen and when – so that everyone would be prepared if we had to make the tough decisions, thankfully it never came to that – but we live by the mantra, hope for the best and prepare for the worst. Overall, we as a team communicate more, we upped our social calls and all-hands events. 
With the customer, our communication around how our lead times and fulfilment was affected was made abundantly clear with proactive communication – but a nice outcome has been more time with our customers. We extended our customer service teams online hours and to our delight, customers have had more time to provide us with feedback on all fronts – what products they're loving, how our website and services are delivered and having more time to engage with the stylists. So this time has been such a wonderful opportunity for us to listen more, receive more considered feedback, which will allow us to implement more and more improvements. 
Do you think that the current online boom will continue after the pandemic has passed? Why/ why not?
Yes and no – I think a nice outcome of the pandemic is that it has forced consumers who were previously unwilling to buy online to take that leap of faith in online retail. However as we're seeing more 'first-timers' their experience will be so much more marked – which means the retailers that deliver and provide exceptional service – will be their positive initiation into the world of online, but the opposite is true – where a bad experience will make them rethink continuing on this path. 
A resurgence of online shopping will remind people of the positives – instant purchase, delivery to your doorstep, convenience etc. But also the perils of online – incorrect representation of products, sizing issues etc 
What do you believe are the biggest challenges for Australian e-commerce businesses right now, and what could be done to address these? What are the biggest opportunities? 
In the situation we find ourselves in – I think companies are responding by doubling or tripling down on digital presence in marketing etc – so I think the challenge will be that consumers are getting lost in all the options. I understand the sentiment behind this, but although it may seem counterintuitive now is the time to really focus on your brand, which whilst may not be such an instant gratification exercise – you want your company and all your touchpoints to be memorable (for all the right reasons) and brand built for longevity. 
In recent months, Australian retailers have become more popular as borders close and supply chains become strained. Have you noticed any changes in your customer behaviour since the lockdown began? 
Absolutely, we have seen an uplift as more people are buying online. A few of our products have been affected on the supply chain front, as a lot of our rugs are made in India, however, we have proactively communicated delays with customers and found them to be very understanding and patient. 
Do you think Aussie shoppers are more likely to shop local (online and in-store) after the pandemic has ended? Why/ why not? I think that customers who have had a great experience online with Australian retailers during the pandemic will definitely be more inclined to shop local after the pandemic is over, and retailers definitely should look at this as an opportunity to gain market share. History has shown over time that times of stress and change are where people are most likely to change their behaviour, and adopt new ways. 
Are there any exciting development coming our way from your brand? 
Always! At Miss Amara, we're always trying to take the positive experiences from retail – both physical and online and challenge ourselves with how we can incorporate that seamlessly into our customer journey. 
Our new onsite virtual rug assistant – named Cleo, is a recommendation tool, for customers who want assistance but don't necessarily want to be bothered by a customer service agent – I wanted to bring this onto the site when I was inspired by the genius idea where Sephora was giving customer's colour-coded bags – for customers who were open to having assistance and those that didn't want to bother and wanted to shop in peace. Lord knows that's me! I identified with this the most because I never want to be bothered shopping and will be a forever browser, online or otherwise!
Power Retail is dedicated to providing critical and live e-commerce retailer benchmarking data and shopper insights for the online retail industry. Click here to find out more about Power Retail E-Commerce Intelligence or here to sign-up for the free weekly Pulse Newsletter for more essential online retail content.