How Bunnings Fast-Tracked its Digital Innovation
Lockdown has helped spark the interest of new habits for thousands of Australians. Some of the biggest trends during lockdown included home improvement, gardening and baking banana bread. We spoke to Leah Balter, Bunnings Director of Digital, to examine the changes in consumer behaviour, how lockdown impacted retail and the future of Australia's leading home improvement retailer.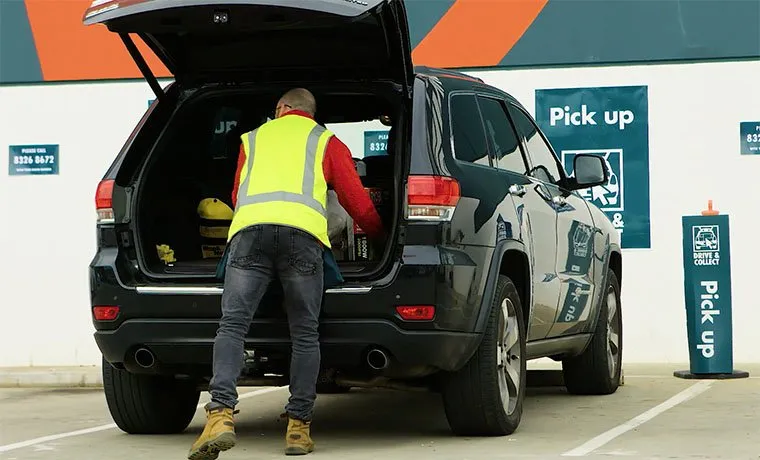 Online retail has been experiencing history-making changes in the last six months. What have been some of the most significant changes that Bunnings has seen in the first half of the year?
Shopping with Bunnings should be easy and safe and our priority throughout the COVID-19 period has always been the health, safety and wellbeing of our team, customers and suppliers.
In line with government restrictions across Australia and New Zealand, we made a number of changes to our store operations and moved at pace to fast-track our online offer with a fully transactional website offering both Click & Collect and Click & Deliver services. In April, we built and launched full e-commerce capability in New Zealand and rolled out contactless our Drive & Collect service across our store network in both countries in just a few weeks. In May, the Bunnings Product Finder App was released to help customers plan at home and find items in store as quickly as possible. Enhancements were also made to the PowerPass App. The app includes a self-checkout option via mobile that enables our Trade customers to avoid queuing and get back on the road quickly.
At every phase of the pandemic, our teams worked hard to make it even easier for customers to access the products they needed during lockdowns and extended periods of time at home. We adopted a test and learn mindset – and we got comfortable with not getting it perfectly right first up every time.
As Aussies realise the potential of e-commerce over the last few months, there has been a flurry of new customers entering the e-commerce landscape. What changes in customers behaviour has Bunnings experienced, and how has it impacted its strategy going forward?
Across the board, Bunnings has seen a renewed sense of connection with the home environment and the prominence home life has taken over the last few months will no doubt continue to be the norm for many.
COVID-19 restrictions redefined the Bunnings customer experience and access to our products and services. We have so far enjoyed a great response from customers as we transformed our digital offer and the learning curve for us has been great, especially as we came to rely exclusively on our online offer to support retail customers in lockdown areas.
As customers' needs evolved over the course of COVID-19 restrictions, we continued to adapt our business to meet the demand for product categories such as protective equipment and cleaning goods, then home office and gym equipment through our MarketLink offer followed by home improvements, garden maintenance and renewed interest in DIY. Seasonal changes and the festive season ahead will continue to present challenges in ensuring that customer demand is met whilst ensuring the safety, health and wellbeing of our team, customers and suppliers.
Did Bunnings foresee an uplift in online customers before the pandemic, or did the retailer have to act fast to keep up with the influx of new customers?
Our focus has always been on making things as easy as possible for customers.
Throughout COVID, we had a number of contingency plans to ensure we could continue to trade safely through different scenarios and levels of COVID-19 restrictions including stores being open, stores being closed to the public or partial store opening to trade customers. This guided our strategy in rapidly expanding online transactability, range and contactless services to ensure safe access to our products and services.
It would be fair to say that customer demand for online services exceeded our expectations. Over the period, daily sessions exceeded one million on average. We have had to remain agile to keep up with demand and provide the level of service and back end processes needed to get the offer right and meet our service promise.
The experience has so far been a testament to how agile our teams can be to test and learn what works and quickly build on feedback to evolve our online offer to the benefit of the wider business.
As online continues to dominate the landscape amid the pandemic, how did Bunnings cope with an onset of orders?
We continued to evolve our online offer taking into consideration feedback from our customers, team members and suppliers and integrated lessons learned in both Australia and New Zealand during the different levels of lockdown and restrictions in place.
We worked back from our vision to deliver the best online experience and were able to fast track our digital roadmap to guide our digital response through COVID-19. We learned a lot about running e-commerce at scale and optimising how we handle orders to ensure we could get items to customers as quickly as possible. Rapid experimentation led to minimum viable prototypes and training for the team within weeks, and our processes and ways of working were put to the test in a live environment. We actively sought customer feedback, checked in daily with our teams and developed reporting tools to track performance and adapt as required.
Our store teams embraced the challenge and worked hard to meet our service promise for Drive & Collect as well as Click & Delivery orders. We tested the most efficient way for us to pick and pack different product categories and streamline the collection and delivery process to make it easier for our team members. Continued investment in our team, systems and processes enabled us to manage the high volume of online orders.
Bunnings launched its Drive & Collect initiative in early 2020 – how has it impacted the business during the pandemic. Did you expect it to see the success that it has?
Our Drive & Collect service was first launched in early April across 250 stores in Australia before being rolled out to New Zealand a few weeks later when we launched our full e-commerce offer in time for the move to Level 3 restrictions. It's a cornerstone of our COVID-19 response to offer customers safe and convenient options to access the products they need and it's proven really popular even as restrictions have eased.
The Drive & Collect experience gives customers the option to pick up their order from Bunnings car parks, helping to ensure minimal contact between team members and customers. Customers who have ordered online can select a convenient date and time to collect their order. On arrival, the customer parks in a nominated location in the car park, calls the store team and a team member then brings the customer's order and places it in their boot.
We can lift or restrict the available Drive & Collect pick up slots at each store as required as was the case in New Zealand when our stores were closed to the public and 90 percent of online orders were Drive & Collect. By carefully managing the number of pick up slots throughout the day, we minimised the chance of any traffic congestion around our stores.
Feedback from customers has been overwhelmingly positive with customers telling us they love how easy and quick it makes collecting items from stores. Customers love the service so much many are now choosing Drive and Collect as a preferred way to shop at Bunnings with a significant number continuing to use the service even as restrictions have lifted. Outside of lockdown areas, the vast majority of Drive & Collect orders are collected in less than five minutes making this a very convenient and efficient option for our customers. Drive & Collect is also a great solution for customers with a mobility impairment, injuries or medical conditions, parents with young children and people not wishing to spend time in-store.
Without a compelling and contactless solution, we would have struggled to continue to assist customers in areas under lockdown with the essential products they needed to stay safe and secure in their homes.
What do you believe are the biggest challenges for Australian e-commerce businesses right now, and what could be done to address these? What are the biggest opportunities?
We have always looked to global best practice and actively seek out the latest technologies to keep our innovation pipeline strong and avoid disruption. We see tremendous opportunity in the digital and technology space provide the best customer experience. Our focus right now is to invest in our in-house capability and team to support our growth and deliver our roadmap. Our test and learn approach over the last few months has reinforced the importance of staying nimble and being guided by our customers' needs.
A challenge digital teams face, ours included, is simultaneously focusing on the future, avoiding disruption in an incredibly competitive online space, whilst delivering to immediate business needs. This has been heightened during COVID due to the need to adapt fast and support customers with the products they need, while keeping everyone safe.
Looking back at the last six months, what has been the biggest surprise, and what has Bunnings learned from the experience?
The response from customers and the ongoing support of our team to drive change at pace has been truly humbling. We've been able to fast track digital transformation this year, with projects that would normally take months being brought to life in weeks.
The agility our team has shown and what and how they have accelerated our offer for customers has set a new benchmark for what we can achieve and has encouraged us to think more about how we accelerate innovation to deliver more choice, value and convenience for customers.
Blurring the lines between brick and mortar and online retail is becoming an increasingly popular trend. Does Bunnings expect treating the customer as channel-less to become even more important in 2020?
Our customers love the Bunnings in-store experience and the strong sense of community each of our stores has to offer. We see the online experience complementing this and providing even greater convenience and choice across the customer's journey, whether in-store or online. Our mission remains to make it as easy as possible for customers to shop at Bunnings. Our focus is on the customer experience and we are deploying our efforts and resources to take a holistic view of the customer journey, rather than being channel-led.
Like this story? Click here to find out more about Power Retail E-Commerce Intelligence or here to sign-up for the free weekly Pulse Newsletter for more essential online retail content.