How Has Social Distancing Changed Deliveries Across Australia?
By now, every Australian understands that social distancing is a key tool to prevent the spread of COVID-19. As millions of Australians practice the new rules and regulations, there will be plenty of implications and changes that will occur for retailers. Here is how social distancing may affect deliveries across Australia.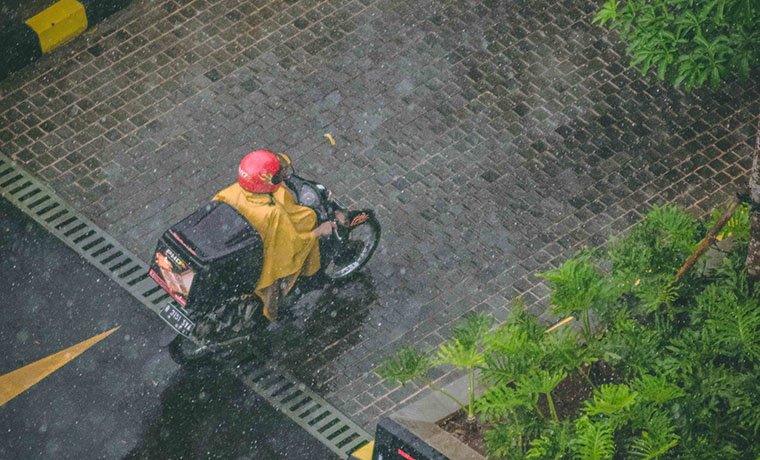 Online and physical retailers across Australia are closing their offices, implementing social distancing within their warehouses and relying on stock that has come from overseas. As such, there have been delays in supply and a fall in foot traffic.
According to a report from CouriersPlease, one of the most significant issues as a result of the outbreak is the delay in dispatch dates from overseas stock. "A significant increase in online shopping for essential items may mean longer wait times as stores struggle to restock to fulfil demand," says Jessica Ip, a spokesperson for CouriersPlease. "The online shopping portals for Woolworths and Coles have experienced a 189 percent increase in orders since March when panic-buying was leaving some shelves bare. CP has seen a spike in delivery volumes among a number of retail partners for products including toilet paper, office supplies and gym equipment."
Furthermore, due to Government restrictions, overseas and domestic deliveries may be severely impacted as a result. "Domestically, most carriers have advised customers of potential delays as network operations may be impacted due to additional Government restrictions being implemented," Ip explains. As such, consumers are advised to expect their deliveries a few days later than usual. "CP has advised customers to allow an additional business day for expected deliveries given COVID-19 restrictions, and will continue to update their customers if the nature of the pandemic evolves and impacts services further," Ip continues.
Last month, one in six businesses already experienced impacts as a result of COVID-19. The biggest impact that retailer has felt include supply chains, staff shortages and delays in deliveries. "Supply chains have been affected by cities shutting down and factories and ports being suspended. Shoppers are likely to notice a delay in the arrival of autumn and winter clothing and items such as heaters," Ip explains.
So, what does this mean for retailers and their delivery services? CouriersPlease predicts the increased interest in contactless delivery. "To maintain social distancing, all courier companies should have by now trained their drivers to make contactless deliveries," Ip suggests. "Some parcel delivery providers will take a photo of the delivered package, others will sign on the customer's behalf, and others will take the name of the recipient who accepts the parcel."
For logistics companies, it's advised that couriers step 1.5 metres away from the door after knocking, so they remain at a safe distance to avoid contact with others. Another option is for logistics companies to leave a 'verbal signature' from the recipient. "Food delivery apps have also introduced a 'leave at door' option for customers where drivers send a text to the customer once they've placed the order at the door. These measures help both the delivery driver and recipient stay safer by limiting direct contact, and helps those in self-isolation minimise the potential spread," Ip says.
No matter the circumstances, all retailers should maintain transparency when dealing with consumers. Now more than ever is the time to explain to customers of any delays, stock issues or updates that concerns he COVID-19 outbreak. Moreover, retailers can utilise alerts, push notifications, SMS updates and emails to notify the customer of any order updates. " Customers should sign up to alerts with their carrier and retailers to stay up to date with coronavirus-related changes and announcements," Ip says.
Power Retail is dedicated to providing critical and live e-commerce retailer benchmarking data and shopper insights for the online retail industry. Click here to find out more about Power Retail E-Commerce Intelligence or here to sign-up for the free weekly Pulse Newsletter for more essential online retail content.