How Klika is Rapidly Adapting to Changing Conditions
Klika is one of the leading e-commerce sites in Australia. Power Retail sat down with Leo Zaitsev, the Director of Commercial Operations at Klika, to discuss how the retailer is coping with the outbreak and is adapting to changing business conditions.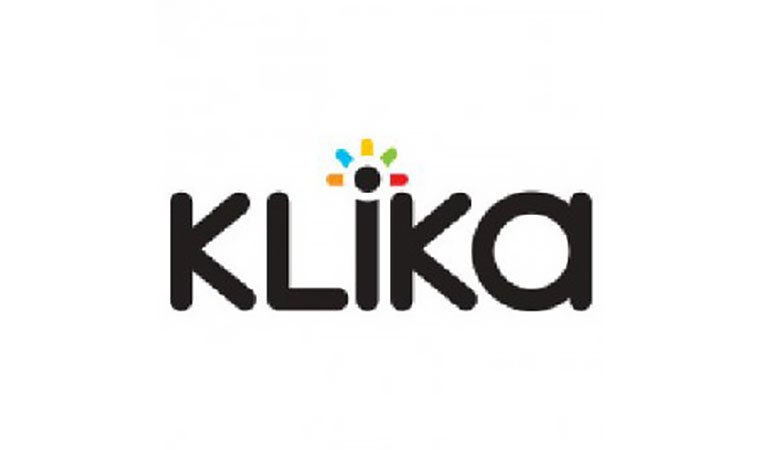 Working with online marketplaces including Catch and MyDeal, Klika provides delivery and a showroom for consumers to pick up their goods.
Last week, Leo Zaitsev, the Director of Commercial Operations at Klika, announced that the showroom would shut after 15 years due to the outbreak. "Sadly, after 15 years of offering Klika customers the ability to shop from our showrooms we had to make the tough call to temporarily suspend this service, to safeguard our staff and customers," he wrote in a post on LinkedIn.
As a result of the virus outbreak, there have been some strict guidelines put in place to reduce the extremity of the contagion. The guidelines include staff working remotely, closing brick and mortar stores and the reduction of imports from trade partners in countries such as Italy and China.
"We experienced a significant disruption to our supply chain which is only now being restored, albeit we generally carry material levels of stock," Zaitsev tells Power Retail. As a result of the changing business structure, consumer behaviour has also dramatically altered.
Klika has seen a series of categories experience a decline in interest and an increase in others. "As COVID-19 made its way to Australia we witnessed a significant shift in consumer behaviour to online purchases," Zaitsev says. "Australian consumers avoiding the bricks and mortar stores and choosing to shop online. This, in turn, translated into higher than expected sales in certain product categories, which consumers have flocked to in response to the expectation of a nationwide lockdown."
how has Klika handled these changes, and will they work with a 'business as usual' mindset? "We have had to rapidly adapt to the conditions enforced by the governments in the countries where our teams are based, to ensure business continuity and safeguard the wellbeing of our staff," Zaitsev says.
"For example, with the recent lockdown of Manila, we pre-emptively made arrangements for all our staff based in the Philippines to work from their respective homes, with workstations and secure systems access being installed at various locations."
Due to the recent closure of the Klika showroom, the business has introduced new measures to ensure their customers continue to have satisfactory experiences while shopping online. "In Australia, after 15 years of continuous service, we suspended our showroom trading and launched an SMS service for our click-and-collect customers, which limits their face-to-face interaction with our staff whilst still allowing our customers to collect their purchases from a designated area in our facilities," Zaitsev tells Power Retail.
In an effort to reduce the face-to-face interaction with others, Klika also implemented split team rosters and isolated various teams from each other, which allows them to mitigate the risk associated with the virus.
Klika is aiming to reduce the stress of keeping its stock in various ways. As the retailer woks with major Australian online marketplaces, Klika experienced an 'unexpected spike' in sales. As such, the retailer had to "reassess the buffers in [its] integrated stock feeds to [its] partner platforms on a daily basis."
"With the widespread closure of entertainment venues and quarantine of consumers around the globe in conjunction with the earlier disruption of the Chinese supply chain, there has been an immense amount of pressure on manufacturers to increase their output to catch up with the global demand, and consequently requiring our business to commit to longer forecasted orders of stock and budgets, than we would have done otherwise," Zaitsev says.
Retail, Zaitsev suggests, wl be permanently changed by the COVID-19 outbreak. " The COVID-19 crisis will be a material catalyst for the growth in the online sales penetration," he says. "I believe the retail landscape will permanently change as we have witnessed a significant shift in consumer behaviour, away from traditional retail and directly to the e-tail world. The convenience and safety of purchasing online in contrast to the current risks associated with traditional shopping will be the main driver for more consumers electing to purchase products online, longer after the COVID-19 pandemic has ended."
For retailers, it can be hard to understand what will happen next. Moreover, it's difficult to fathom the long-lasting effects that the virus may cause. However, there are a few ways that retailers can try to minimise the damage caused by the virus, such as avoiding price gauging and relying on local suppliers.
"Retailers should avoid price gouging on essential day to day products and closely monitor their supply chains, to minimise any further potential for panic buying," Zaitsev advises. "Australian consumers to aim to purchase from Australian based retailers rather than overseas marketplaces and businesses."
Power Retail is dedicated to providing critical and live e-commerce retailer benchmarking data and shopper insights for the online retail industry. Click here to find out more about Power Retail E-Commerce Intelligence or here to sign-up for the free weekly Pulse Newsletter for more essential online retail content.