How Retailers Can Get Virtual Queueing Right
The popularity of e-commerce has driven the engagement of more omnichannel and pureplay retailers, but this has caused a problem with overcrowding sites. So, what's the deal with virtual queues, and are they the future of retail?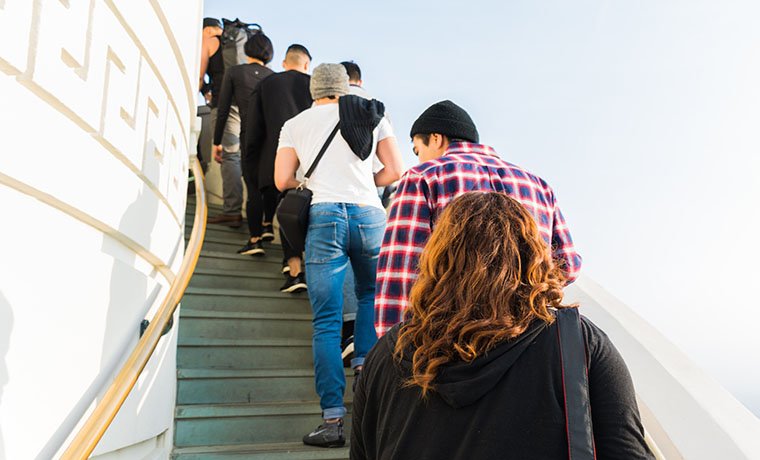 The pandemic has proven to be the catalysts for many changes in the world, one of which is the current online boom.
Online queues offer a myriad of benefits for a retailer, it can also offer a series of emotions from its customers. From Kmart to Big W, some of the country's biggest retailers have dived into the world of queues. Here's why they may just be the next big thing for Aussie online retail.
Why is it Necessary?
Site failure should not be an option for retailers, especially when there's an expected rush of customers coming through the site. As e-commerce undergoes an unprecedented demand, providing a scalable and optimised site is more important than ever.
Implementing a queue can prevent the overloading of the site, allowing each customer to have an enjoyable experience while using your e-commerce site.
However, if your company is planning to implement a queuing service, there are a few aspects that need to be considered first.
The Psychology of Waiting
Most customers will not expect to be greeted by a queue when visiting a website, so be sure that you give an estimated wait time for each customer.
Just as a long loading site will detract customers' attention, they will most certainly leave the site immediately if there is no given time to wait. Although this may seem like a good way to reduce the current traffic, driving potential customers away isn't ideal for any business.
Kmart gave its customers an expected wait time before entering the site, and while many took to Twitter to discuss their frustration, the site loaded smoothly and fast when actually waiting for the estimated duration.
"We have begun a process of improving systems so customers can have minimal interruptions during high peak periods… to ensure our customers have a fair and seamless shopping experience," said a Kmart spokesperson.
"We recognise that this is a new temporary way of online shopping at Kmart to help manage the additional traffic, and so we wish to thank our customers for their understanding and feedback
It's important to use the right language when engaging with customers. Staying informative is key, especially if this is the first time you've used the service. It's important to recognise that the wait may be inconvenient, but the brand is worth the wait.
Research shows that unoccupied time feels longer than occupied time. Physical stores such as Sephora have made the waiting period a far more enjoyable one with its 'beauty on the Fly' stands near the checkouts. Using travel-sized products lined up as customers wait to purchase goods not only reduces crowds and forms an orderly line, but it also gives the company a chance to upsell to the customer. Using sample sizes of products distracts the customer, giving them the opportunity to try and buy something they may not have seen while in the store.
So, how can retailers take this concept and turn it digital? Try adding in a loading bar, countdown timer to get into the website or even a moving GIF to the virtual waiting room.
This will distract the customer long enough so they don't think they're in the queue for too long. If you leave the screen blank with a single image and no estimated wait time or clarification, the user is more likely to abandon the site altogether.
A key point to remember in retail is that one bad experience can dictate whether the consumer will ever return. Ensuring the customer has an enjoyable time, even when in a queue, can help qualify your e-commerce site as a reputable and trustworthy one.
Next Stop: Apps?
It's not just desktop and mobile that has been using a virtual queue – retailers have also begun experimenting with them on shopping apps. Nasty Gal, the fast-fashion retailer, launched its virtual queue for its users.
Nasty Gal is in the top 100 of Fashion Apps on the Apple App Store. As such, it's one of the most popular destinations for womenswear in Australia. At the end of May this year, Nasty Gal launched its queue.
Again, the psychology behind the queue must be taken into consideration. Shoppers will read the text explaining that there is an overload of the app, but as the retailer relied on the text alone to inform its customers of the issue, there comes unoccupied time.
Power Retail has reached out to Nasty Gal for a comment.
While it's a much rarer sight to see a virtual queue on a shopping app, Nasty Gal is proven that it's a trailblazer for the trend.
Online shopping is one of the few ways that Aussies can purchase their essential and non-essential goods during the pandemic lockdown. Using a queue is an excellent way to control crowds, but it's also an excellent time to prove that your brand cares about CX.
Following simple steps to keep the customer happy while waiting remains true from brick-and-mortar shopping to digital spaces.
Creating a strong customer experience is a core part of developing a successful e-commerce platform. Everyone has to wait in a queue at some point in their lives, so why make it unenjoyable?
As online retail continues its popularity, queues will become the norm. However, the only way they will work and make customers happy is by making sure retailers put them at the front of the line.
Power Retail is dedicated to providing critical and live e-commerce retailer benchmarking data and shopper insights for the online retail industry. Click here to find out more about Power Retail E-Commerce Intelligence or here to sign-up for the free weekly Pulse Newsletter for more essential online retail content.