How to Keep Retail Operations Strong in a Crisis
As footfall went into freefall everywhere but the toilet paper and soap aisles, one thing became certain – COVID-19 would pose the greatest challenge James Johnson, Salesforce's Director Industry Strategy for Retail, had seen in his career to date. Here, James shares highlights of leading Australian retailers' responses to the pandemic and tips for those looking to survive and thrive.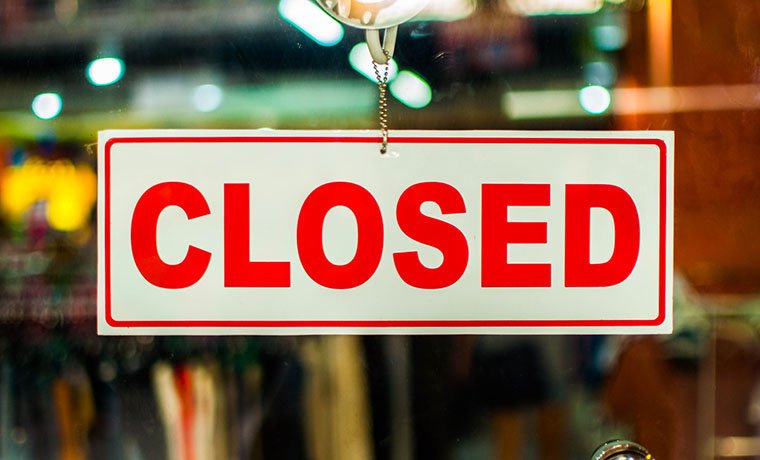 Between 30 March and 3 April, the Australian Bureau of Statistics (ABS) surveyed Australian businesses about their experiences trading during COVID-19. Of the retailers that were still trading, more than 60% had seen a reduction in demand and just under half were experiencing government restrictions on operations.
More than a third (37%) had temporarily reduced staff hours and 13% had placed staff on unpaid leave. Three-quarters of retail businesses had renegotiated property leases.
The ABS also notes that if non-response to the survey is related to impact of COVID-19, the findings are likely optimistic.
The full impact of this period – both human and economic – will not be realised for some time yet. What we do know is that with stores closing and some retailers forced to declare bankruptcy, and those that are still open dealing with supply chain interruption and stock outs, retailers need to make careful plans for this period and beyond.
Some look to be making all the right moves. They are seeing that, as consumers continue to self-isolate and go all-digital, companies have new opportunities to connect with customers and reimagine their business models. Regardless of size and location, they're seeing opportunities for innovation.
Mecca recreates 1:1 instore interactions
Despite being built on in-store interactions, Mecca was already offering formidable social and digital brand experiences pre-pandemic. Its retail staff's expertise was being showcased in 1:many interactions on Instagram – relatively low-fi, relatable and informative videos of employees' make-up and skin-care routines. 
But Mecca has now also taken the 1:1 interactions the brand is known for all-digital, with the employees who used to offer pampering and expertise in-store now available via FaceTime.
"Now more than ever the human touch matters," according to Proximity Insight CEO Cathy McCabe. "Sharing authentic, personal messages will only strengthen the connection to your customers and deliver tangible business benefits."
Lululemon makes its products relevant at home
The activewear brand known for offering yoga classes right on the shop floor is finding new relevance, offering 'a little extra calm' just when it's needed. Meditation and yoga classes are live-streamed and are available for 24 hours via Instagram Stories.
Retailers must communicate clearly
No matter whether stores are closed or jammed, one of the most impactful actions we're seeing is transparent communication – honesty and clarity from retailers and brands is giving consumers comfort.
So, avoid anything elaborate and stick with clear, calm messages – look for guidance to Kleenex's 'we won't be running out any time soon' social post from early March, or Mecca's website banner promising free shipping and live chat.
Customers are also seeking connection in a time of uncertainty and companies – despite avoiding waffle and whimsy – have a role to play in humanising communications. Consider a message to customers to show you're aware of the issue and offer helpful resources. Cotton On showed it understood what customers were experiencing and offered a sense of community with a Spotify playlist called 'Curing cabin fever'.
The clothing retailer also took an 'early and often' approach to communicating change – with clear messages about store closures in homepage banners, accompanied by reassuring messaging related to online shopping, returns policies, and free and contactless delivery.
What customers want to know now
Stores:
Which stores are open/closed? 

Are operating hours impacted?

When will stores reopen?

How can I buy from your brand during the pandemic?
Digital commerce:
Are you still accepting and delivering orders?

Should I expect delivery delays?

Are there online promotions to compensate for store closures?

I've relocated because of the pandemic. Can I update my shipping location?

How can I return items during the pandemic?

Have you extended return periods?

Are you expecting delays in restocking or upcoming releases due to the virus?
Support:
How can I contact customer support?

What are the expected response times?
James Johnson is Director Industry Strategy for Retail at Salesforce. With almost 20 years global retail experience as a practitioner (Michael Hill, Colorado Group and Virgin), a consultant (EY) and technologist (Demandware and Salesforce), he understands the challenges that retailers face and helps retailers meet their customer's needs by sharing insights, experiences, best practices and stories.
Power Retail is dedicated to providing critical and live e-commerce retailer benchmarking data and shopper insights for the online retail industry. Click here to find out more about Power Retail E-Commerce Intelligence or here to sign-up for the free weekly Pulse Newsletter for more essential online retail content.