How to Support Retailers During a Time of Crisis
As we strive to work forward during the COVID-19 crisis, we're going to have a look at the retailers, businesses and suppliers that are providing support during a time of crisis.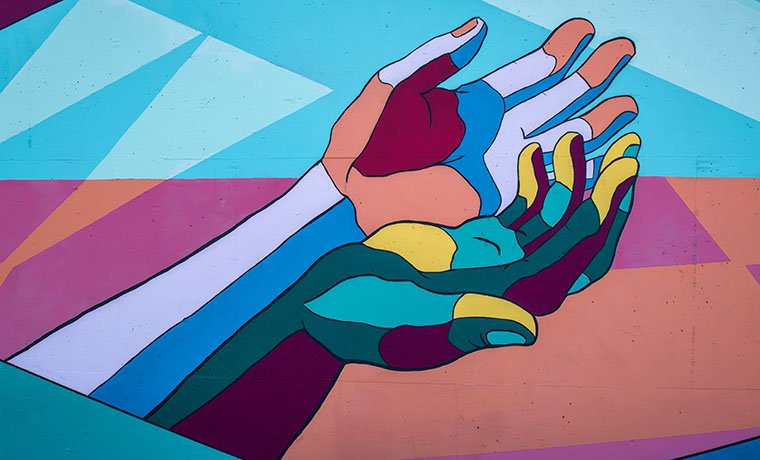 We're all doing it tough right now. That's no secret. From businesses to individuals alike, it can feel very overwhelming. What's important to remember, is that no one is alone with this crisis – we are all in this together.
Retail Global – Frontliners Australia
Phil Leahy, the Founder and CEO APAC of Retail Global, has founded a new social initiative, Frontliners Australia. This initiative aims to support those who don't have time to go to the shops, and provide them with the essentials they need to combat the COVID-19 crisis. Those in need include medical staff, who are at the front line of the outbreak. "Watching these incredible people doing what they do and it dawned on me at that time, these people are already working long hours in sometimes stressful situations and coming into what we're going to be dealing with, it's going to be a lot more challenging," Leahy explained. You can find out more about it here.
In the first 24 hours since its launch, Frontliners has raised over $50,000 in product donations. This includes 6000 units from Organique, which creates organic energy drinks. "Help us help our health warriors in the upcoming challenge," Leahy expressed on LinkedIn. The Frontliners package includes snack food, drinks, sleep aids, multi-vitamins, and sanitary supplies, which will be delivered directly to medical staff.
Adore Beauty
Kate Morris, the CEO and Founder of Adore Beauty, has started a Slack channel for online retailers. This is a support group, where they can express their concerns, share updates and give advice to others. "I set up a Slack channel for other online retailers – we've got about 120 people in there, from a whole bunch of different companies," she said. "Everyone is sharing what challenges they're facing, what their plans are, their policy updates. And that's really useful, I think. Because we're all in unchartered territory, here. We're off the map, so we've really got to collaborate and support each other, and stick together so that we all get through it."
I've set up a war room for ecommerce leaders on Slack for COVID-19 planning, let me know if you need an invite.

— Kate Morris (@morris_kate) March 12, 2020
Toys 'R' Us
Toys 'R' Us are offering free shipping to senior shoppers who are unable to see their grandchildren due to COVID-19. More than one -third of Toys 'R' Us shoppers are grandparents, followed by mums. "We believe that the connection between children, parents and grandparents is extremely important, and Toys'R'Us is starting this initiative to help grandparents stay safe and enable them to send toys to their grandchildren free of cost," said Louis Mittoni, CEO of Toys 'R' Us. "It provides grandparents with a completely safe method for sending birthday gifts to grandchildren or to simply send toys, puzzles, games or other indoor toys to their grandchildren during this challenging time."
There are some ways that retailers can support others during these tough times. Here are a few ways retailers can support those who are struggling through the COVID-19 outbreak.
Embrace collaboration

If your company is experiencing delays with stock, supply chain and overseas delivery, this could be the right time to start collaborating with local suppliers. "Embrace collaboration with other stores, with suppliers and stockists," suggested Salena Knight, retail strategist.

Understand that it's not just about revenue

For retailers, maintaining a steady flow of revenue is a key part of staying afloat. However, it may be time to put other priorities closer to the top of your list. "Don't rely just on product sales to keep the revenue coming in. Look at services that you can offer or other business that you can team up with to provide services and pay your business a referral fee," Knight explained.

Stay transparent and keep in communication

As always, retailers should maintain a healthy flow of transparency wit both consumers and suppliers. "Clear communication – be in regular contact with suppliers and distributors to know what stock is arriving, when and how much you'll be allocated," Knight said.
Like this story? Sign-up for the free Pulse Weekly Newsletter for more essential online retail content.