How Innovating Online CX Can Help Retailers Maximise Growth
It's no secret that online retail has skyrocketed in popularity over the last eight months. However, with the increase in demand also comes the increase for innovation and optimisation, especially regarding online conversion rates. Power Retail sat down with Michael Tutek, the CEO and Founder of Preezie, to discuss how retailers can make the most of their online journey, and effectively implement strong CX.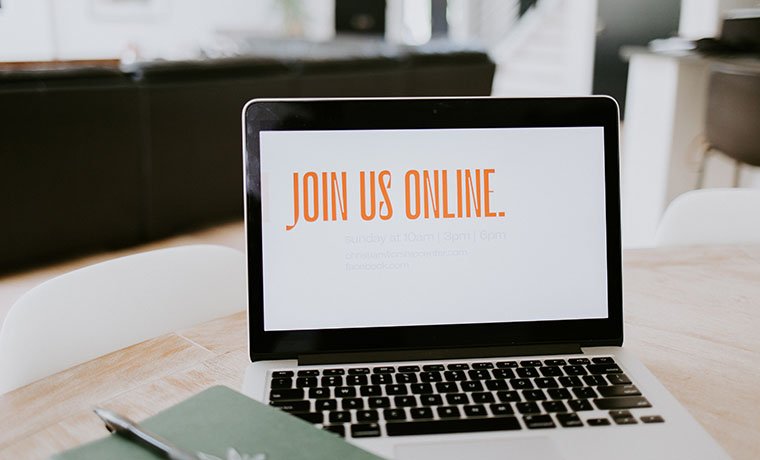 Online retail has certainly expanded beyond what was expected in 2020. How can retailers help continue their online success after the pandemic has passed? 
When the world gets a shake like this there are always those who see the opportunity. Twenty-twenty in reality is an inflection point for many businesses. Those who have strong businesses and focus on the right areas will have incredible growth in 2020 and that will continue past 2020.
Ultimately, I think it comes down to customer experience. For example, how have brands implemented new processes and technology to help current customers navigate the current buying process and environment so it leaves a positive impression on the user.
I think if anything is evident from COVID, it's that consumers are completely comfortable with new technology and trying new things, hence those smarter brands will use that change in consumer behaviour to continue to innovate a try new things – 'Hey, you tried our click and contactless collect last month, now try this, etc'. 
Innovate with a customer experience focus and you will grow.
Retailers that operate a multichannel platform may not have a conversion rate as high for their online store as they do for in-store. Why is this a common issue for e-commerce?
Well, the issue here is that it proves the online customer experience is not where it should be. We all know that walking into a store shows some additional intent, hence a higher conversion rate is normal. But for it to be one percent online and 40 percent in-store is not just a "higher intent", that's a huge gap that can be attributed to customer experience.
It's also a common issue as it reduces your e-commerce revenue, customers and goodwill. For example, you make $2,500,000 online per month at a 1.5 percent conversion rate, increase that by 50 percent to 2.25 percent, get 50 percent more customers and make an additional $1,250,000 per month. Ultimately when your customer experience is poor and your conversion rate is low, you are literally helping your competitors win customers that hit your website first.
As online retail continues to flourish across the country, do you expect the shopping experience to change in the coming months? What changes do you expect? 
I think it will change. Basically, I think it will be a hybrid between what it is now and what it was pre-COVID. Lots of the innovations brands have built will be used past COVID, however, some of them are clearly just here temporally. For example, I don't think contactless click and collect has a place post-COVID, however many of the ordering systems, logistics, guided selling and more have a place post-COVID. I also think that this will be a wakeup call for many omnichannel retailers that the physical in-store strategy may not be as strong as they hoped for. Ultimately, COVID has proven that consumers are more than capable of buying online, and many first time buyers will now continue the trend. I think this paints a pretty bleak future for in-store retail in comparison to e-commerce.
What are some of the biggest challenges that retailers are currently facing when it comes to conversion rate and customer acquisition? 
I think the biggest challenge is that retailers don't think about the problem correctly. For example, it's common for marketing to run an e-commerce website. However, I often ask, why would you get marketing to run an e-commerce store? They don't understand visual merchandising, they don't think deeply about the customer experience. 
For example, I am a customer experience expert and conversion expert. Would you give me a $5,000,000 marketing budget to go market your business? I would hope not; it makes no sense, as I don't understand marketing. Getting marketing to control what your e-commerce website does is the exact same thing, only reversed. Marketing and e-commerce are two completely different things and require different skills. You need to start thinking about your brand and e-commerce strategy from this point of view. Marketing, in my opinion, should not control the e-commerce and customer experience, vice-versa e-commerce shouldn't have control over marketing. The issue isn't that the skills are not out there, the issue is that the brands are not thinking about the problem from the correct perspective. 
Preezie works with some amazing retailers to maximise their conversion rates. What is one of your most memorable clients, and how did they overcome the issues they were facing? 
Bevilles and Blue Bungalow are both amazing businesses doing great things online. They both focus heavily on the customer experience, they go above and beyond to ensure the customers get the best possible experience online. They were both facing issues with product discovery online; both offer a huge product range that often got technical. Hence we worked with both of them to bring the in-store guided selling experience online and both have seen incredible results.
Since implementing Preezie, Bevilles have doubled their baseline conversion rate, and Blue Bungalow has seen a 370 percent increase in conversion rate with users that go through Preezie, accounting for almost a quarter of their total revenue. 
Online retail is expected to continue growing over the next few months. What is some advice you would offer retailers in e-commerce to maximise their potential and flourish during the mini e-com boom?
Focus on the customer experience and how you can capture your users' attention now and after the mini-boom. For example, the customer experience doesn't stop once you buy the product. Find ways to touch base with the customer that isn't just an email newsletter. As an example, ask them how they found the product they purchased, ask them to write a review, offer some incentive to write a review, ask them for feedback etc. Touch base with them and ensure their voice is heard. 
It all comes back to two words, "Customer experience" – just focus on CX.
Is there anything exciting coming our way from Preezie? 
Sure is:
We have won three major clients including a U.S household name.

We are about to appoint a new advisory committee that includes one of Australia's top retail executives. 

Visual merchandising feature. We are looking to embed all our technology and learnings into a visual merchandising feature so clients can use the power of our tech directly on collection pages.
Find out more about Preezie and see how they may help increase your online conversion rate here.
Like this story? Click here to find out more about Power Retail E-Commerce Intelligence or here to sign-up for the free weekly Pulse Newsletter for more essential online retail content.