Inside T2's Digital Transformation in a Post-Pandemic World
T2 has experienced incredible online growth in the last six months, despite its physical stores remaining closed across parts of Australia amid the pandemic. We spoke to Amy Smith, Global Brand Director at T2 to discuss its digital transformation in a post-pandemic world.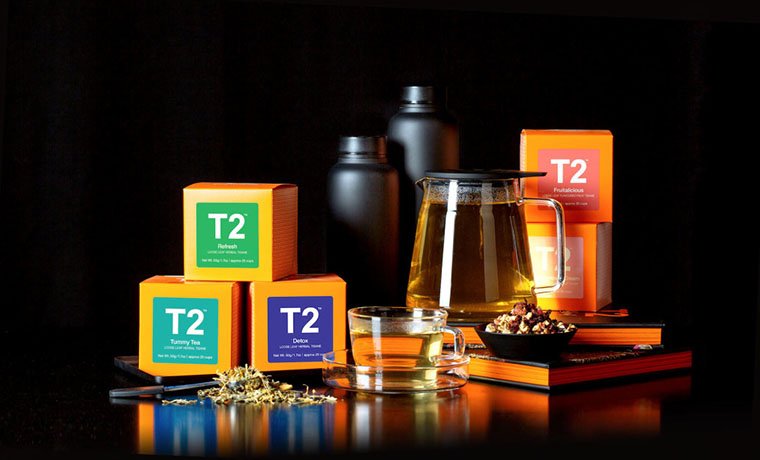 The pandemic has changed the way consumers understand and access retail. How has the pandemic impacted T2's online sales?
At T2, we've seen online sales soar during the coronavirus pandemic, offsetting about two-thirds of the drop-in sales due to store closures and lower foot traffic in Australia and overseas. Our focus is business as normal, and to continue to deliver customers a great experience online. 
Before the pandemic, did T2 have plans to increase its e-commerce offering? How have these plans changed since the pandemic?
We are always looking to enhance our customer experience, whether in-store or online. The pandemic has accelerated the trends in the marketplace and we've had an incredible surge in online sales since the very first day of stores locking down. Moving forward we will continue to enhance the T2 online shopping experience for customers. 
What have been some of the most significant changes to consumer behaviour since COVID-19?
We were already seeing huge interest from customers on where products are sourced, and the post-pandemic mindset has only enhanced that. As a business committed to creating a future that puts people and planet first, the brand's environmental impacts are top of mind along with transparency and accountability at every level.
Has T2 had to change any strategies amid the pandemic, and how has it impacted the overall brand?
Customer experience is at the heart of everything we do at T2, our stores represent a sensory and innovative experience, now also boasting a suitable retail offering too with our Green Store in Bondi receiving a Green Star review five-star rating. 
The customer experience will remain central but as retail traffic conditions have changed we will but more emphasis on the digital experience and offering. 
We will continue to review our store optimisation program as needed and we're always looking to open new stores when opportunities are there.  We see retail and digital working together as a holistic ecosystem and shopping experience for the customer.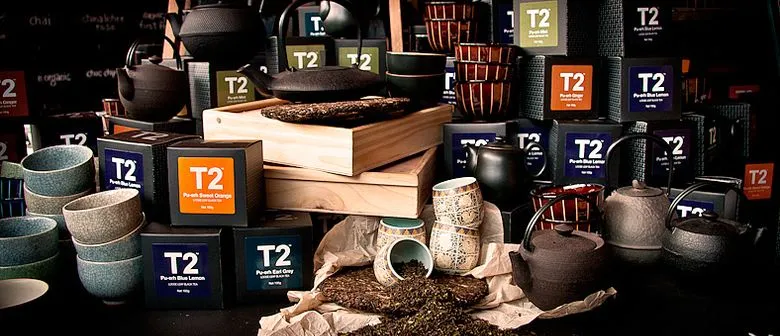 What plans does T2 have for its digital offering after the pandemic has passed?
We have been focusing on the digital space for some time, although everything has been amplified and accelerated since the pandemic.  Our plans are to continue to build our already strong digital offering and add even more layers so consumers can enjoy the T2 experience at home too. This includes creating digital worlds that can equally surprise and delight our consumers, such as the addition of recipes on the website, and offering tea subscriptions with new teas delivered every few months. We will also continue to develop offerings for our T2 Tea Society, which is an online community of tea-lovers who receive rewards, new offers, new products, and more. 
Sustainability has become one of the leading deciding factors for consumers in recent months. Could you please explain what steps T2 has taken to become more sustainable in its offering?
As Australia's leading and largest sustainable tea brand, T2 is [committing] to ethical and responsible business practices. We've recently released our annual Sustainability Report which is a transparent look at how far we've come. This report keeps us accountable and moving towards the suitability goals set out by the business. 
Some of our achievements to-date are: 
By end 2019, 60 percent of all tea (Camellia Sinensis) was sustainably sourced, which is up from 36 percent in 2018. 100% of all tea will be sustainably sourced by end 2020. 

As of July 2020, 100 percent of all teawares are ethically sourced, according to strict SMETA or BSCI auditing standards; this includes no forced and child labour, fair wages and agreement to environmental impact statements.

The clear bags, which house the teabags, are made from Natureflex and supplied by Futamura. We have transferred to this material over the last 12 months, moving away [from]

polyethylene. Natureflex is home compostable and has been certified by the Australian Bioplastics Association.
We are working ingredient by ingredient through each herbal, fruit and spice ingredient so that by 2021 all ingredients will be 100 percent sustainably sourced.

We have transitioned from four percent sustainably sourced tisanes to 10%, so there's a long way to go, with a lot of work to be done, but we are committed, along with our suppliers, to finding sustainable solutions that will deliver the same quality T2 experience.

Switching to reusable, recyclable or compostable packaging (92 percent).

We have removed 53 percent of plastic from future production of our teawares packaging.

We have ensured that all tasting cups are made with a PLA (corn starch) lining, making them compostable – diverting up to 30 tonnes of cups from landfill.

Transitioning petroleum-based plastic polybags to plant-based, compostable bags –

diverting over 80 tonnes of plastic per year.
Diverted over 250 tonnes of waste from landfill annually through the use of recyclable

bags and compostable materials and this continues to be a focus through reduction of the use of bags and packaging in 2020.

Formally measuring carbon footprints to better identify reduction opportunities and

set focused targets.

Reduced carbon emissions by 8.2 percent in 2019, of which 100 percent was offset.
Do you think sustainable retailing will become more than a buzzword in the future? How is T2 helping achieve this?
We're seeing a shift in consumers looking for brands that have a strong purpose-lead orientation. When it comes to global trends, sustainability has become increasingly more mainstream, largely driven by consumer and community sentiment. It won't be a buzzword but it will be something that is expected of brands. T2 is helping achieve this by being leaders in sustainability and proving to businesses what can be done. 
Becoming a B Corp means we are part of a global community of businesses that meet the highest standards of verified social and environmental performance, public transparency, and legal accountability to balance profit and purpose. B Corps are accelerating a global culture shift to redefine success in business and build a more inclusive and sustainable economy.
Is there anything exciting coming our way from T2?
Absolutely. As a brand committed to being leaders and agents of change, we have many more initiatives that continue to live up to T2's duty of sustainably sourcing teas and teawares, offsetting carbon footprint and reducing our environmental impact in every step of the process.  
Like this story? Click here to find out more about Power Retail E-Commerce Intelligence or here to sign-up for the free weekly Pulse Newsletter for more essential online retail content.