Is Online Growth Here to Stay? All Signs Point to 'Sort Of'
Australians have been battling the pandemic since mid-March, and as they continue to work from home, and spend most of their time indoors, online shopping has gone through the roof.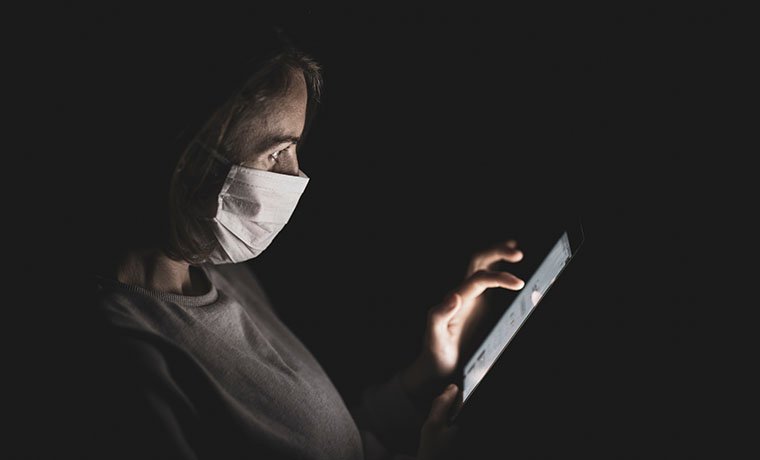 As Victoria re-enters the restrictive measures of lockdown, online shopping has never looked more appealing to residents. But how will this online popularity fair after the pandemic has become a distant memory?
The Online Peak was in April, but July is a Close Second
In a new report from Australia Post, the first three weeks of July has seen a 100 percent increase in growth for e-commerce in Victoria. This comes off the back of 'record-breaking' month of April for e-commerce popularity, due to the first lockdown measures from March 23rd.
"As we navigate our way through another period of isolation, we continue to see that once people start to buy a particular item or category of goods online, they tend to continue," said Ben Franzi, the General Manager Parcel & Express Services at Australia Post.
Within Victoria, food and liquor, home and garden products, and health and beauty products have all dominated the e-commerce landscape, growing over 100 percent in each category.
"There is no doubt April was a record-breaker, but we're expecting July and August to rival it, particularly in Victoria where millions of people are again jumping online for the things they need," Franzi said.
In Victoria, e-commerce growth peaked in April at 111 percent, but there has been a constant and steady level of growth across the board, at around 77 percent in June. This is aligned with certain suburbs and postcodes in Melbourne entering its second lockdown.
"We saw numbers for the 'hotspot' postcodes jump almost overnight reaching 102 per cent growth by the weekend," Franzi explained.
"Even now the rest of Melbourne has moved to stage three restrictions, these postcodes are still trending well above the Victorian average."
The Big Boom – What Does the Future Hold?
Look, it's impossible to predict the future, and times like these are harder than ever to estimate the future of e-commerce. However, given the popularity of online shopping, and with retailers providing a strong focus on UX, CX and digital offerings, it's safe to say that the popularity of digital retail is far better than it once was. Given that, e-commerce should continue to stay a popular choice for Australians even after the lockdown measures have lifted.
Although Victoria has been through the wringer regarding its lockdown, the boom for e-commerce, as a result, is something that isn't going unnoticed by retailers.
Retailers across the country have taken this boom into consideration, with multichannel retailers ramping up their online offering during the peak of the e-com boom.
"Because everyone is at home what they are purchasing has changed dramatically, and we're finding retailers are working hard to adapt to this – expanding their product mixes to include face masks, hand sanitisers and other in-demand essentials to support not just their customers but their bottom lines as well," Franzi explained.
In Australia as a whole, online shopping has grown 72 percent when compared to the same time last year. The country was somewhat behind the rest of the world prior to the pandemic, but its demand helped bolster this growth, which is set to stay.
Each state has experienced an increase in online shopping, but the three states that have seen the most significant growth include Victoria, Tasmania and Queensland. These three states have shown growth above the national average.
However, it would be careless to say that e-commerce will continue to be as popular in six months time than it was in April. Even as Melbourne went back into lockdown, the online sales didn't reach the peak of April. During times of emergency, people naturally adapt to help accommodate the new lives they're living. When stores re-open nationwide, and we embark on the journey of a 'new normal', these online sales are likely to decrease.
That being said, Australia is now reaching a similar level of popularity that other countries hit a few years back. In 2019, online retail accounted for 9.9 percent of all retail sales in the United States. For the UK, e-commerce accounts for 19 percent of total retail sales. According to the Australian Bureau of Statistics, online retail accounted for 10.1 percent of all retail sales in May, coming down from 11.1 per cent in April 2020. That being said, the month of May 2019 accounted for 6.2 percent of total retail sales.
Ultimately, we're moving ahead as a whole, and retailers shouldn't expect the country to go back to where we were at the start of 2020.
Do you think online shopping popularity is here to stay? Give us your thoughts in the comments below.
Power Retail is dedicated to providing critical and live e-commerce retailer benchmarking data and shopper insights for the online retail industry. Click here to find out more about Power Retail E-Commerce Intelligence or here to sign-up for the free weekly Pulse Newsletter for more essential online retail content.