Live Streaming x In-App Shopping – A Match Made in Heaven?
Instagram is taking its social commerce to the next level with the introduction of its Live Shopping platform. This format has had huge success in China, but will it be a bop or a flop on Aussie shores? Let's discover the ins and outs of this new service, and how it may benefit e-commerce retailers in the future.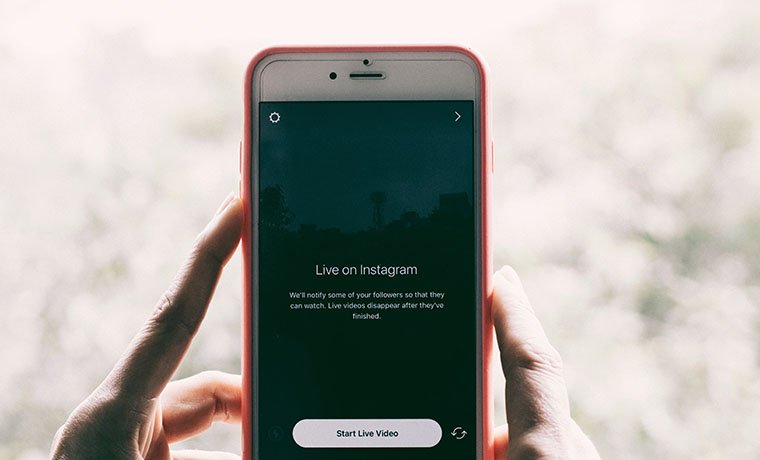 Since the outbreak of the global pandemic, many influencers and celebrities are turning to live streaming to keep their audience in the loop. The platform has taken this increase in livestreaming into consideration by combining its shopping functionality to let users buy products while watching livestreams.
Influencers have been one of the key factors in social commerce, with retailers often relying on macro and micro-influencers for product promotion. In recent years, the plethora of Instagram celebrities has caused some room for criticism, with shoppers listening to smaller influencers over the larger ones. This new tool may just be the key to change this.
The Beauty Behind Livestreams
From February to March this year, Instagram experienced a 70 percent increase in Live views. Unlike its traditional Instagram Stories and IGTV videos, this platform allows customers to interact with the user, which is a better way to increase engagement rates.
The livestream of influencers like Nikita Dragun, who has her own beauty brand, was one of the recent larger names on the platform to use the tool. In her virtual beauty tutorial, Dragun shared a Live Shopping video using her own products. Of the 43,000 users watching the livestream, it drove 33,000 product page impressions, and 5,000 products were added to the user's shopping baskets while watching the video.
"There's an immediacy for people who want it right away," said Tina Craig, the Founder of U Beauty. "It's a really powerful tool. There's a fine balance of not feeling like you're constantly trying to sell something every live."
The Trickle-Down Effect
This platform isn't anything new – livestream shopping is already a very popular tool in Asia, especially China. In 2019, the form of in-app shopping generated $61 billion in sales.
"Livestreaming is definitely the big thing in 2020," said Andrea Fenn, the Founder and CEO of digital agency, Fireworks. "I think livestreaming provides a level of localisation and normalisation."
During the pandemic, the need to reach a new audience is of greater importance. In China at the height of the pandemic, Taobao's Live platform generated an increase in merchants by 719 percent.
While the pandemic isn't likely to stay here forever, it seems that livestreaming will. Livestreaming is a great way to keep potential customers focussed on a product. In China, users spent an average of 120 minutes watching livestreams and 89 minutes on other content within the app.
Post-Pandemic Boom
Consumers have become increasingly cautious of the places they visit as the pandemic remains a top priority on the planet. As states across Australia remain in 'recovery mode', the popularity of e-commerce is set to remain one of the leading retail platforms.
"I don't think that we wave a magic wand and say, 'Oh everything's great now,' and we get back to how it was," said Chloe Reuter, the Founder of Shanghai-based Reuter Communications.
The beauty industry has slowed along with the fashion categories amid the pandemic – as more people stay inside and wear masks, the lower the urgency for makeup and clothing purchases. Will this new livestreaming platform change that? While it's not likely that this platform will be the saving grace for the post-pandemic world, it's a great organic strategy for retailers to start integrating.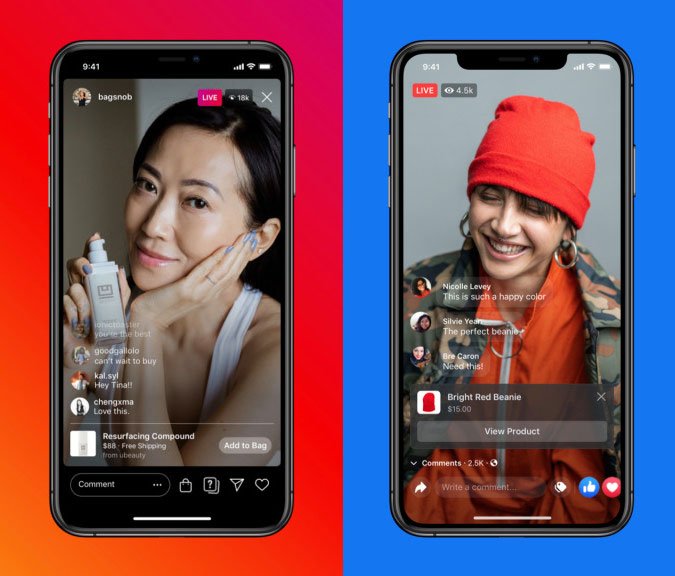 The Future or a Fad?
Instagram's new feature, Instagram Live Shopping, has been quietly rolled out in the United States, with a few influencers testing out the waters for a later release.
As with all new platforms and features, there are a few downsides. At the moment, Instagram currently only allows one item to feature at a time. Furthermore, there has been fatigue of livestreams from brands and influencers.
Craig's advice to retailers and influencers utilising this platform is making meaningful content that will speak to the customers. "We'll be doing them regularly," said Craig. "Right now, there's been a sort of a live fatigue. I really believe in making lives and events something really special."
This feature is currently being rolled out in the US – there has been no confirmation whether it will reach Aussie shores any time soon. However, it may be time to brush up on your livestreaming skills!
Like this story? Click here to find out more about Power Retail E-Commerce Intelligence or here to sign-up for the free weekly Pulse Newsletter for more essential online retail content.