Mobile Shopping is Now More Popular Than Ever
E-Commerce has accelerated in popularity in the last few weeks, and doesn't show signs of slowing down. Here are a few tips to future-proof a mobile e-commerce site.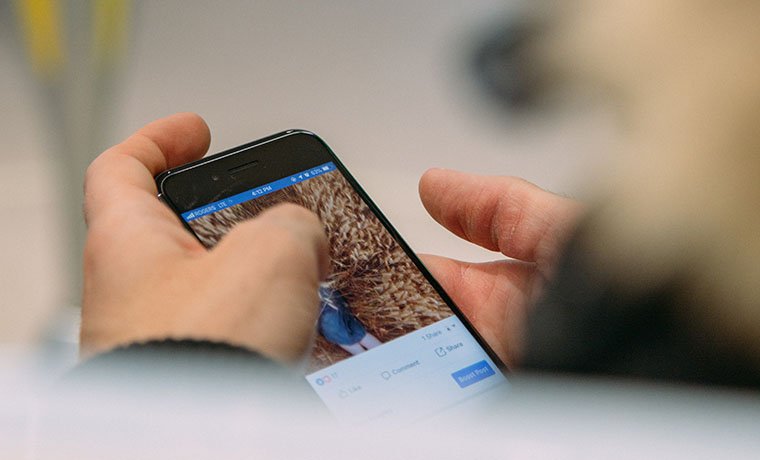 With the acceleration of online retail in the last few months, there has been no better reason for retailers to jump on the e-commerce bandwagon.
In 2019, online retail accounted for approximately ten percent of all retail spend. Of that ten percent, desktop was the leading platform for Australian consumers. However, since the outbreak of COVID19, there has been a shift.
According to Global Stat Counter, mobile usage overtook desktop usage throughout December and January 2019 – 2020.
While that number has dropped off slightly in the last few months, the numbers suggest that mobile shopping is set to become the leading platform for Australian consumers in the future.
Across the globe, there has been significant digital growth, with a 7.1 percent increase in internet users and a 2.5 percent increase in unique mobile users. Moreover, 76 percent of people are spending their time with a smartphone, whereas 45 percent are spending their time with a laptop.
As working from home continues across the country, these stats are not surprising. However, the continued growth of the platforms over the space of two months indicates that the growth will only increase from here.
Although it may seem as if many retailers already understand the importance of a responsive and optimised mobile site, 46 percent of retailers are yet to follow these footsteps. As mobile commerce continues to increase in popularity for retail, there will be a change in consumer behaviour. As such, there is no better time to optimise your mobile site in anticipation of these changes.
1. Rule of Thumb
Unlike desktop, where the user has the freedom of using a mouse, a smartphone has limited space for movement. If you hold your phone and try to reach your thumb to the top corner, it's unlikely you're able to do it.
As a result, retailers need to keep these images in mind when optimising the mobile site. If parts of the page hit the red zones of the phone, it may make it harder for the customer to access the button without having to readjust the way they hold the phone. For scrollable content, be sure it sits in the green and orange zones of the screen.
Furthermore, it's also an important aspect to remember for buttons on the site. For those who have big thumbs, it can be exceedingly challenging to press Add to Cart if it's located directly next to another small button. Be sure that the sizes of each clickable link are big enough for a large thumb or index finger to guide without overlapping.
2. Simplify the Sign-Up Process
If a retailer overcomplicates the signup process or makes it too hard to find, it runs the risk of losing 60 percent of conversions. As a vital part of the UX strategy, keeping it simple is the best way to satisfy your customers. As a general rule of thumb, aim to make the signup process under four stages. These stages can include:
a. Name and email
b. Address
c. Delivery details
d. Payment
Making the signup and checkout process any more complicated than that, and the customer may just abandon the cart. It's also important to note that not every customer will want to create an account, so be sure to have a 'Guest checkout' option as well, as it can reduce the number of abandoned carts in the process.
3. Act Responsively
Content stacking from desktop to mobile is tricky to get right, which is why it's essential to create a responsive site. A responsive website moves with a pinch or zoom on the phone, and changes the layout of the site when switching from mobile, to desktop, to tablet. When working with a responsive website, think about how the website should be laid out when on mobile. Typically, it could follow the below layouts:
4. Say Goodbye to Flash … for Good
Flash content is no longer a supported format for sites for a number of reasons. Ultimately, it's an outdated, slow and unresponsive format that websites shouldn't be using. In 2020, most smartphones won't play Flash content at all, and desktops have a hard time handling the slow loading speed of the media. Apple has blocked the content from showing on its devices, and so has Android – so it's time to get rid of it. Furthermore, on December 31st 2020, Adobe will stop updating and distributing Adobe Flash. As an alternative to the format, ensure your site is compatible with HTML5. This format is mobile-friendly, and most browsers are already compatible with it.
Mobile is now inching in on desktop, with the amount users sitting neck on neck with each other. As such, with the end of COVID-19 in sight, now is the time to ensure your e-commerce site is ready for a big boom.
Power Retail is dedicated to providing critical and live e-commerce retailer benchmarking data and shopper insights for the online retail industry. Click here to find out more about Power Retail E-Commerce Intelligence or here to sign-up for the free weekly Pulse Newsletter for more essential online retail content.