PayPal Supports Small Aussie Businesses with New Online Marketplace
PayPal and Buy From The Bush are joining forces to create an online marketplace to support local Aussie businesses.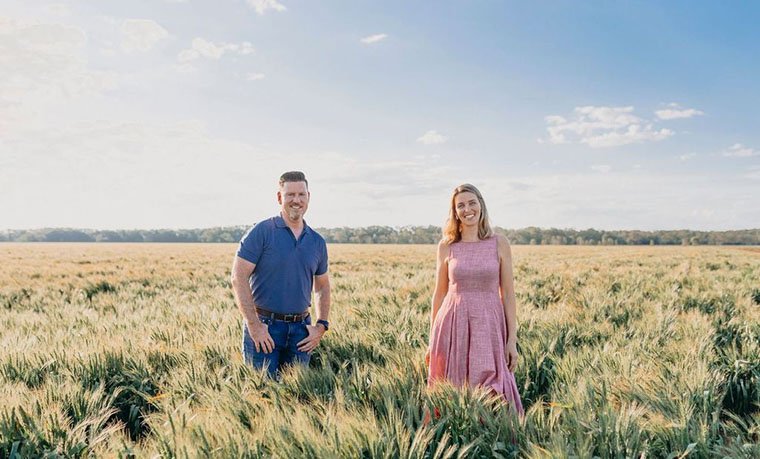 The Buy From the Bush Marketplace features more than 250 small businesses on the platform, aiming to bridge the gap between small business and the current online boom.
"We are so excited to have worked in partnership with PayPal to build this unique marketplace. We are connecting our amazing network of bush businesses with the wider Aussie community, just in time for the Christmas gifting season. Our makers and retailers all have a unique story and we can't wait for Aussies to discover and support these talented individuals," said Grace Brennan, the Founder of Buy From the Bush.
Buy From the Bush was founded in October 2019, with the hopes of championing businesses during the bushfire and drought seasons in the country. Furthermore, 97 percent of the participating businesses working with Buy From the Bush are female-owned.
"With the pandemic driving so much Christmas shopping online, people will want to get in early to make sure everything arrives on time. We hope Aussies in the cities and suburbs look to the bush for Christmas shopping this year and by so doing, invest in helping rural communities recover and thrive," Brennan explained.
According to a report from PayPal's 2020 E-Commerce Index, 38 percent of Australian shoppers are 'consciously' supporting small and local Aussie businesses to help their recovery from the pandemic.
Moreover, 15 percent of Aussie shoppers said they began shopping online for the first time as a result of the pandemic, and 38 percent said they would continue using the online services after the pandemic is over.
"With Christmas just around the corner and Aussies starting to think about buying gifts, we knew it was the perfect time to support local bush businesses by building a platform that could bring these unique brands to everyday Aussies. Through the marketplace, Aussies can find something for everyone this year – from Australian made clothing and handcrafted homewares through to gourmet jams and handmade jewellery," said Danielle Grant, the Consumer Shopping Expert at PayPal.
"With so much to choose from we have no doubt that Aussies will embrace the new Buy From The Bush Marketplace and discover beautiful gifts for friends and family – with the added bonus of supporting Australian rural communities."
As Melburnians remain restricted within a 25-kilometre zone, the Buy From the Bush gives an opportunity for rural businesses to stay connected with city shoppers.
"The resilience of our bush communities and businesses across Australia has been inspiring in the face of devastating drought, bushfires and now the ongoing effects of COVID-19," Brennan said.
"One year after launching Buy From The Bush, the movement has created real relationships between strangers, injected hope into isolated communities, created jobs and undoubtedly saved bush businesses. Our vision for this exciting new marketplace is to future-proof these businesses, and we're excited to bring their stories, and beautiful, unique products to Aussies all across the country."
Like this story? Click here to find out more about Power Retail E-Commerce Intelligence or here to sign-up for the free weekly Pulse Newsletter for more essential online retail content.