Why do Brands like Bevilles, Luxury Escapes and Blue Bungalow use Guided Conversion?
E-commerce is booming. By now, we all know why. Physical stores may be taking a hit in 2020, but brick mortar retail still outperforms e-commerce in many areas. In particular, in-store converts much higher than online. Why? One reason is that physical stores use all the tools in their arsenal to create a personalised customer experience. Can e-commerce compete?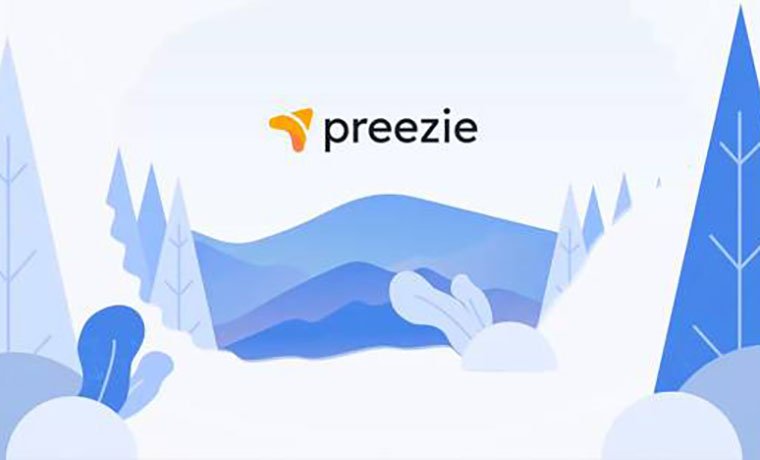 Let me save you the suspense…Yes it can! No ifs, no buts, no magic and no need for million-dollar implementations.
One reason brick and mortar stores have higher conversion rates is due to sales assistants and the well-rounded approach of guiding the customer to find a perfect product. In order to rival this experience, e-commerce needs to think about how to bring the in-store experience online.
Did you know that research suggests that up to 55 percent of users on an e-commerce website leave because they couldn't find the right product quickly and easily? Further to that, consumer psychology suggests choice paralysis sets in and conversions drop when showing users more than just six different products.
Choice paralysis is a theory presented in a study called The Jam Experiment by psychologists Sheena and Mark Lepper from Columbia and Stanford University. The study found that when customers are shown 24 options of jams, only two percent end up buying. But when the store displayed six options, 12 percent of customers made a purchase.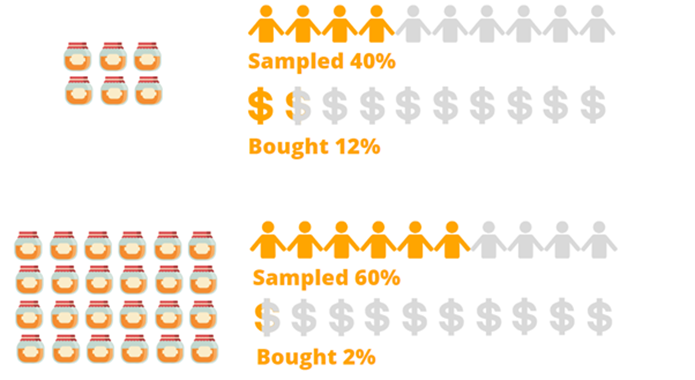 When you think about it, it makes sense that conversions and overall experience drop. Just put yourself in a real shoppers' shoes and think about how you make a decision to buy a product. There is consideration, there is thought, there is product discovery and there is a decision making process. Doing this for less than six products is a lot easier than 24!
Simply put, in-store there are fewer products to choose from, you can clearly find what you're looking for thanks to powerful visual merchandising, and if you can't there is a friendly sales assistant guiding the way. This is one of the reasons why, on average, in-store converts at 30-40% while e-commerce converts at one to two percent. 
Okay, it's role-playing time! 
You're looking for a watch for yourself. You know what you like and how it will be used. You want something a little nicer, so you're happy to spend more than $500 as it'll be your fancy watch for special occasions. You don't want leather, have a preference for white gold and would like it to be waterproof, but won't be swimming with it. 
The normal process when buying this watch in-store would be to speak with a sales assistant so they can help you navigate their range. Compare that to e-commerce, do you get the same experience? 
You head to an online retailer and you're on your own, confronted by a brand's entire product catalogue. Filters are the status quo when it comes to browsing but often don't work. And when they do, you're still left with a vast amount of products to choose from. Frustrated that you can't find what you're looking for, you leave.

E-commerce is starting to understand this problem and there is no lack of brands who believe that guided conversion is the future. Major online retailers are implementing a new product discovery process to help their customers find the right product quickly and easily. Luxury Escapes, Bevilles Jewellery, RAG, Blue Bungalow, Nicks Wine and more are all betting the personalisation that guided conversion provides is solving the product discovery problem.
How does it work?
Retailers have been working with Melbourne based e-commerce startup Preezie to implement a new way of selling online that replicates the in-store experience. The results speak for themselves.
"Consumers that use the Preezie system convert 400% higher than users who don't, that's the average across all our clients," says Michael Tutek the Founder and CEO of Preezie. "Some companies, for example, Sportitude Shoes, are seeing conversion rates of 9.7%. Imagine that, 10,000 people use your product discovery tool and you make 970 transactions, pretty incredible, and some clients have even seen conversions up to 13 percent."
Leading online women's fashion brand Blue Bungalow has seen a 300% increase in conversion rate and a 22 percent increase in average order value from users that use the Preezie system. Nicks Wine, a leading online wine shop, has reported an increase in conversion rate over 600% for those that use Preezie's guided conversion platform. Even our homegrown, beloved Bevilles Jewellers has jumped on the train. Bevilles have seen their entire website conversion rate double since implementing Preezie, with 35 percent of their total revenue running through the system during August.
"Not only do we see the conversion rates increase when shoppers interact with our widgets while browsing," Tutek continues. "But rates stay consistent when targeting low-intent users through exit intents."
It's all about product discovery, which is often overlooked online, however, plays a critical role in customer experience. Most e-commerce stores have hundreds or even thousands of products to choose from. All of which have their own product specifications and details, all suitable for different shapes, sizes, types, occasions, styles and personalities. Navigating these ranges can be hard, but it doesn't have to be. 
If you can truly provide that value add service to your customers by helping them find the perfect product for them, or even help them find the perfect gift for someone special, they will reward you with high engagement, more loyalty and of course the increased chance of making a purchase. 
Like this story? Click here to find out more about Power Retail E-Commerce Intelligence or here to sign-up for the free weekly Pulse Newsletter for more essential online retail content.