Retail Lessons From 2020: How to Plan for What's Next
If there's one certainty 2020 has brought to the industry, it's that retail has changed — significantly, swiftly and, in many ways, permanently.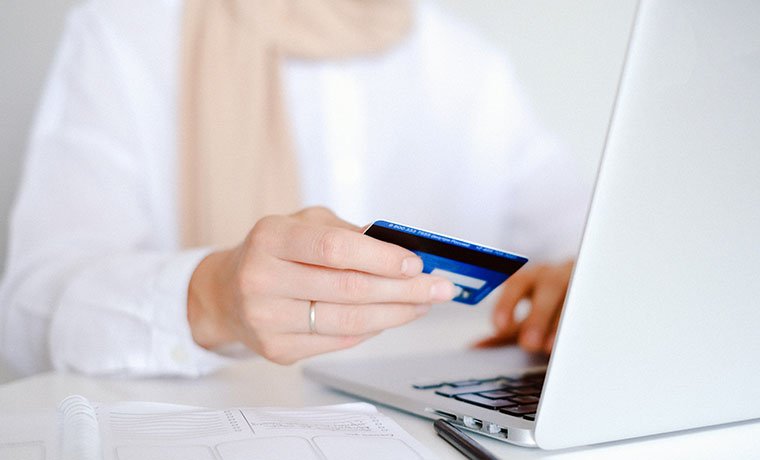 Consumers have shifted how and where they buy, e-commerce has accelerated, and entire business models have been reshaped. Based on the latest research, there are several indicators that these and other major developments could continue well into the New Year — and, for that matter, for years to come.
As brands and retailers prepare for the next phase of industry shifts, several recent trends offer clues to what the future may hold. 
How a global pandemic transformed retail as we know it
Retail looks a lot different today than it did a mere eight months ago. In March, the Australian Bureau of Statistics (ABS) reported that retail was yet to be impacted by the global pandemic. Then COVID-19 lockdown orders were issued, and many manufacturers and logistics companies had no choice but to halt operations.
The impacts were significant. 
According to CouriersPlease, six in ten households went without everyday essentials due to a lack of availability, which led many consumers to seek alternatives online. Discretionary purchases, on the other hand, faltered. Stark swings in employment status led to a seven percent decline in GDP, and Australian Treasurer Josh Frydenberg announced the nation's record economic growth run had "officially come to an end."
Here's the interesting part: While each of these changes was sizable, many bounced back remarkably quickly. 
For example, household consumer spending dropped 17.9 percent month-on-month in April, but then bounced back by 16.3 percent the very next month.  Month-on-month rebounds then continued into some July before dipping again.
This retail whiplash kept sellers in a state of transition for months as consumer behaviours continually shifted. At ChannelAdvisor we monitored sales data and found that purchases of hand sanitisers and wipes were quickly followed by an increase in demand for items needed to support working from, learning at and being comfortable at home for long periods. Spikes in products like laptops and office chairs ensued, along with gym equipment and comfort wear. The result was demand shock for many — and new opportunities for some.
Eventually, as brands and retailers found new ways to adapt, a new era of retail began to take shape.
The new wave in online retail
Throughout each of these transitions, one overarching trend persisted. Left with fewer options to browse and buy in-store, consumers turned to online retail in unprecedented numbers.
According to Australia Post's 2020 e-commerce industry report, an estimated 8.1 million Australian households shopped online between March and August — a 1.3 million year-on-year increase. More than 900,000 of those consumers were new to online shopping, and 86 percent increased the frequency of their online shopping to avoid going to stores. Many began to visit new online stores and retailers for the first time.
It all adds up to an e-commerce landscape that continues to grow faster than retail overall.
According to Australia Post, the share of online retail is about 14 percent — nearly double what it was just three years ago. And it isn't just retailers that have experienced the surge effect of e-commerce in Australia. A recent report from SEMRush shows visits to marketplaces such as eBay, Catch and MyDeal have soared as much as 50 percent or more.
As consumers increasingly turn to online retail channels to meet their shopping needs, companies that have managed to accelerate the e-commerce side of their business have been clear beneficiaries.
When August turned out to be what Australia Post called "the biggest month in Australia's online shopping history," for instance, prepared retailers were able to take advantage of an astounding 85 percent increase in e-commerce sales.
What these transitions mean for retailers today 
The big question is: How can brands and retailers leverage these trends to guide strategies moving forward?
With the peak holiday season in full swing, now is the time to test the waters of e-commerce change. As consumers become accustomed to the convenience of online shopping, it's. possible that many previous in-store experiences could shift online for good.
A survey conducted by CouriersPlease found that more than half of Australian consumers plan to shop online more in the future than they did before, a finding reflected in the first wave of online shopping holidays. Amazon says third-party sellers experienced nearly 60 percent increase in sales during Prime Day 2020 than they did during the 2019 marketplace shopping frenzy. Then, in November, Singles Day shattered last year's record with 26 percent more sales.
Looking ahead, there are still plenty of opportunities to engage with consumers. Many of the most notable holiday retail success stories come from sellers that leverage excess inventory as a way to drive sales, and this year will likely be no different.
Preparing for the next phase of e-commerce evolution
Above all, it's important to recognise that the e-commerce landscape will continue to evolve. Many of the consumer behaviours detailed above are likely here to stay, and others will continue to surface.
With the increased number of new online buyers, and the increased frequency of online purchases overall, many retailers are exploring new ways to engage with consumers.
At ChannelAdvisor, we're seeing brands and retailers of all sizes adapt quickly to changing consumer expectations. How? Put simply, they're leveraging the right technology. These 'best-in-class' retailers are able to help ensure products are seen by shoppers as they explore different channels and seek out promotions. And the more quickly these companies can adjust their strategies, the better positioned they'll be to compete on differentiators like product price and fulfilment speeds — and meet ever-changing expectations.
Simon Clarkson is the Managing Director, APAC at ChannelAdvisor.
Like this story? Click here to find out more about Power Retail E-Commerce Intelligence or here to sign-up for the free weekly Pulse Newsletter for more essential online retail content.