Is 2020 the Year of the Online Marketplace?
Australian shoppers are becoming increasingly more comfortable with e-commerce, and the data is here to back it up. In a new report from SEMrush, Aussie shoppers have been searching for online marketplaces more than ever.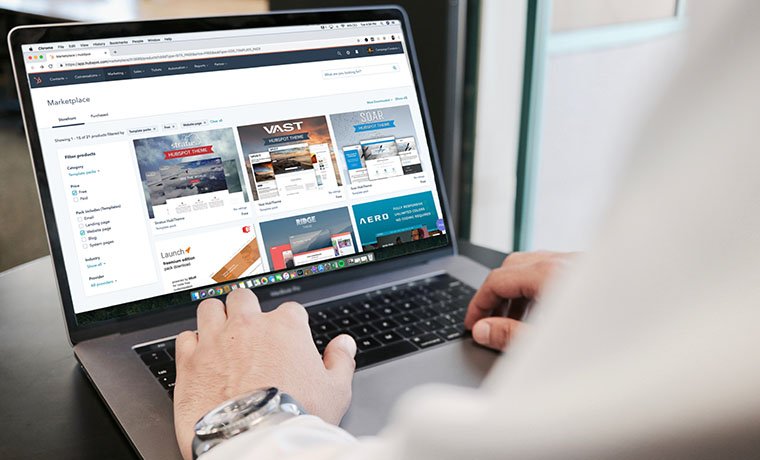 Online marketplace searches have increased by 46 percent YoY, with the search growing 84 percent from January to July 2020.
"We are constantly expanding our brand and retailer base, our sales have been almost doubling each month since launch as reopening retailers struggle to find stock for shelves as customers return to the main street post lockdown," said Shekhar Raju, the Co-Founder of online marketplace, Trada.
Trada is currently experiencing growth of 731.88 percent over the last six months. From June to July alone, the retailer's website traffic has grown 567 percent as sales double month-on-month.
"Trada has seen a high rate of adoption from both brands and retailers during the past few months as an increasing number of trade shows are cancelled. Our platform has become one of the only ways that reopening retailers can get access to new stock," said Ankit Oberoi, a Co-Founder of Trada.
"While we did experience a slowdown during March and April, we also saw many new brands joining Trada as the entire industry began to shift online. Since late May we have seen a massive uptick in both sales and engagement with June sales up 300 percent."
Australia's Winning Marketplaces
Bunnings' marketplace has also seen an expansion over the last few months, the report has found. According to SEMrush, searches for Bunnings' online marketplace has grown by 256 percent from the start of the year to July.
Aussie marketplaces have become one of the leading platforms for shoppers to turn to during lockdown. As such, there's been stellar growth for certain retailers over the year.
eBay has experienced the highest number of visits in the last three months, hitting 289 million website visits and growth of 57.2 percent. Next in line is Amazon, which has experienced an equally high number of 107 million website visits in three months, with the growth of 90.49 percent.
Following the first two leaders is Kogan, which has seen a growth of its website visitors by 24.66 percent, hitting 35 million in the last three months. Catch experienced growth of 50.2 percent, Grays Online has seen an increase of 26.4 percent and MyDeal is experiencing an uplift of 46.24 percent.
Other retailers that are experiencing growth in website visits include Fishpond (91.89 percent).
Aussie Retailers in the Making
While marketplaces have experienced huge growth since the lockdown was announced, thousands of searches have indicated that more online retailers are on the way in Australia.
According to the data, some of the top searches within Australia from January to July 2020 include 'how to start a small online business in Australia', which has increased in popularity by 100 percent. Furthermore, 'how to start a small business in Australia' has also seen growth in search popularity of 85.71 percent.
Many Australians are using the time in isolation to start their own small businesses, using the e-commerce hype to amplify their success. Searches for wholesale purchases have experienced an increase, with searches such as 'Where to buy products to sell on Amazon' increasing by 100 percent from January to July this year alone.
Power Retail is dedicated to providing critical and live e-commerce retailer benchmarking data and shopper insights for the online retail industry. Click here to find out more about Power Retail E-Commerce Intelligence or here to sign-up for the free weekly Pulse Newsletter for more essential online retail content.